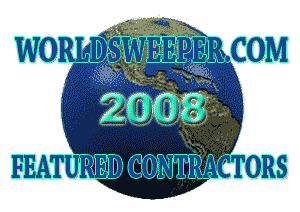 WorldSweeper.com's Featured
Sweeping Contractors for 2008.
Click on the company's logo to go to their feature page.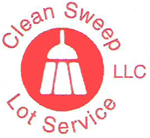 December 2008, Clean Sweep Lot Services, LLC.


From a part-time start into the sweeper contracting business with a broom and wheelbarrow, Tim Toler has built his organization into a seven-sweeper fleet.

Our feature article on the company discusses the transition to using a sweeper for the same work, as well as the company's sweeper choices and current move into mechanical broom sweeping.

---

November 2008, Central Sweeping Services, Inc.


In 1967, Ray Swatkowski began Central Sweeping Services, Inc. His son, Doug, joined his father's operation in about 1987, becoming president in 1995 when Ray retired. Under Doug's tenure at the company, the business has grown substantially. Today, Central is a large player in the Central Florida marketplace, and does all types of outdoor sweeping. In addition to having 40+ years of experience in the business, Central's management has done what it takes to become the only Florida-based company to become NAPSA-Certified.

---

October 2008, Clean Sweep, Inc.


Pete Phillips, president of Clean Sweep, Inc., literally grew up in the parking lot sweeping business. His dad founded the company in 1984 with a single sweeper that ended up in an accident and was a total loss only three months later. In spite of such a rocky start, the company has progressed to being a market leader in Tennessee.

---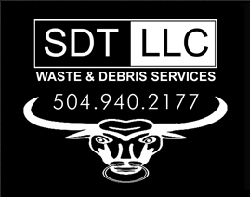 September 2008, SDT Waste and Debris Services, LLC
After Hurricane Katrina, one of the problems that wasn't well documented concerned sweeping and waste disposal. In stepped Sidney Torres, IV, real estate developer, Louisiana native and former self-described "gopher" for musician, Lenny Kravitz. With a flair for ideas both new and different -- including spraying eucalyptus- and lemon-scented water in the French Quarter during Mardi Gras -- Torres' 2005 startup has taken the city by storm.

---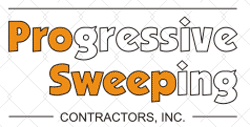 August 2008, Progressive Sweeping
Based in the Toledo, Ohio, area (with an additional service office in the outskirts of Detroit), Progressive Sweeping is celebrating its 30th year in business this year. Mike Lucht, company president, has long had his finger on the pulse of how the industry is changing. The result is the company has kept in the forefront of the industry with its sweeping methods, equipment and customer support.
---

July 2008, Cannon Pacific
Based in the San Diego, California area, Cannon Pacific's management has been at the forefront of keeping current with water and air quality issues and how these are affected by sweeping. They realize the importance of being leaders in their market area in this regard, and in being the professionals when it comes to sweeping.
---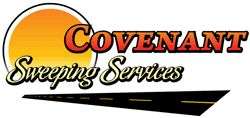 June 2008, Covenant Builders, Inc. and Covenant Sweeping
Although Darren Lagana credits the success of his companies to his belief in a Higher Power, he also clearly is of the school that "the Lord helps those who help themselves." That comes out clearly in the interview with him.

Although Lagana started in the building trades, for over a decade he's been in the sweeping business. Today, this NAPSA-Certified contractor receives over 70% of his revenue from sweeping.
---

May 2008, Wells Sweeping and Wells Sweeping, LLC
In the late 70s, guitar-playing Jay Wells kept seeing these odd-looking machines plying the pavement when he'd get done with gigs. His curiosity led him to meet the late Jack Rogers, inventor of single-engine sweeping. Before he knew it, Wells was a sweeping contractor.

Today, Jay remains owner of Wells Sweeping, which does parking lot sweeping, as well as a variety of exterior maintenance work. He is also the managing partner of Wells Sweeping, LLC, which specializes in street and construction sweeping. In addition, in 2008 Jay Wells spearheaded an effort to gain a variance for sweepers with the California Air Resources Board.
---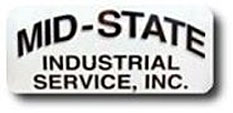 April 2008, Mid-State Industrial Service, Inc.
The head of Mid-State Industrial Service is celebrating his 34th year anniversary in sweeping this year. Jim Dodson, along with his wife, Debbie, head up Oregon's first NAPSA-Certified sweeping company. They are also active in NAPSA and run a company where commitment runs high to both customers and employees. It's a successful combination.
---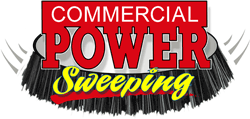 March 2008, Commercial Power Sweeping and Services
Karl Stauty started Commercial Power Sweeping and Services in 1986 with a single sweeper from the now defunct Hako Sweeper Company. Since then, he and his wife of many years, Lorean, have built their Virginia-based company into one of the most professional sweeping firms in America.
---

February 2008, Davidson-Macri Sweeping Services
In recognition of the contributions to the power sweeping industry by the principals of Davidson-Macri Sweeping, John Davidson and Joe Macri, their company is the recipient of WorldSweeper.com's Award of Excellence in Power Sweeping for 2008. They were also our featured contractor for February.
---

January 2008, Immaculate Power Sweeping, LLC
Derek Grieco grew up in the power sweeping business. In high school, Derek drove sweepers for his dad's business in Florida. Then, in 1992, the family relocated to New Hampshire and Derek and his Dad went into business together, forming Immaculate Sweeping, LLC.

If you have questions or comments about this section of the website, or would like for your company to be considered for this honor, please, let us know.