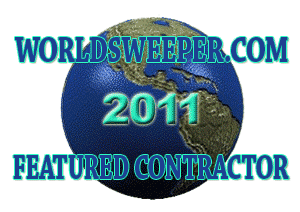 WorldSweeper.com's Featured
Sweeping Contractors for 2011.
Click on the company's logo
to go to its feature page.
---

December, Professional Cleaning Co., Inc.
As a college student, Jim Weinberg spent a couple of summers working at the Arlington Park Racetrack for the housekeeping contractor who took care of cleaning at the track. As fortune would have it, just at the time Weinberg finished college in 1984 the contractor was expanding his business and needed an operations manager. Armed with a newly minted college degree, Weinberg suddenly had a new management job to go with it.
Perhaps because his company started on the janitorial side and then moved to parking lot sweeping, Weinber's approach has been to perform all the services in between for his clients, as well. PCC's concept is to take on pretty much whatever its customers need, 365/7/24. If it's not one of the few services they do not perform inhouse these days, they have established a local professional roster of the companies that do a good job at a reasonable price.

November, Cantel Sweeping
After 15 years of working up the corporate ladders at US Bancorp and PacifiCorp Financial Services, the latter company scrapped the division Michael Wagoner was in. Along with 300 other people, he found himself out of work.
Instead of just trying to land another job in his field of accounting and finance, Wagoner sought to find a business to run, one where he could "escape" from his suit-and-tie life of working for others. That turned out to be the 1993 purchase of Cantel Sweeping, a six-sweeper operation. Since then, Wagoner says, he has only looked forward, never backward. In the interim, under his leadership Cantel Sweeping has become the largest parking area sweeping company in the Portland, Oregon/Vancouver, Washington area. It has done so, says Wagoner, by fulfilling its mission of being the best parking area sweeping company in America.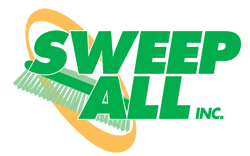 October, Sweep All, Inc.
Doyle Caffee bought his first sweeper for $13,000 in 1991. His idea was to start a sweeping company, run it for five years and then sell it and start again with something else. Twenty years later, he has no regrets about having stayed in the industry for the long run.
"Like many people," recalls Caffee, "I looked at how other people ran their business and thought to myself 'I could do better.' When I was about to experience a career change because of downsizing I picked the sweeping industry as the business to start. There was a low dollar threshhold to get in, as compared to a garbage company, for example."
After 20 years of running the business, Caffee says he is preparing to transition it to the next generation of management. They are increasing the leadership roles for people now in the company, including family members, and also have an eye out for individuals who can complement their management and operations team.
---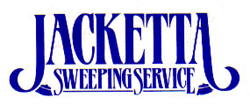 September, Jacketta Sweeping Service
Debbie Jaketta grew up in the power sweeping business founded in 1968 by her parents, Neil and Bonnie. Although at first she determined not to work in the company when she became an adult, eventually she started working there part time doing the books and, as is said, the rest is history.
As it was under her father's direction (Neil passed away in 1999), today Jacketta Sweeping Service emphasizes the core business of power sweeping, rather than branching out into other pavement-related services.
---

August, Valley Power Sweep
Jeff Lindhout purchased Valley Power Sweep in 1998 during an economic downturn. Plus, his purchase only included a single sweeper and a 1-ton truck.
Since then, he has slowly built the company through doing a good job for customers and responding to their requests and a growing clientele. Today, he operates three Schwarze sweepers, an S-348 and two A4000 machines, as well as an assortment of smaller, trailer-mounted sweepers and scrubbers. check out his story.
---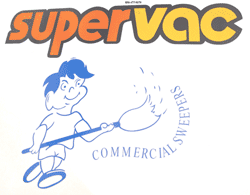 July, Supervac of Pensacola
Larry Morton got into the sweeping business because he had a mobile home park that had lots of trees. The leaves were a perpetual problem and he needed a way to keep it looking nice.
When he saw an ad for a Schwarze sweeper, he got the idea that if he bought a sweeper – and then got another customer or two to help pay for it – he could justify the expense.
At the time, total cost for a sweeper was about $15,000. His initial goal was to get enough business to operate the machine three nights a week, since he had a full-time job. In time, Morton grew his Supervac of Pensacola fleet to a 16-sweeper operation.
---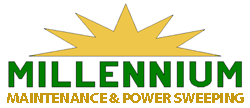 June, Millennium Maintenance and Power Sweeping
David Ross, owner of Millennium Maintenance & Power Sweeping, Inc. (MMPS) has become a sweeping and maintenance leader in the New England area. Beginning at the bottom and working his way to the top, he has established one of the New England area's largest power sweeping and exterior facility maintenance companies.
Before establishing MMPS, Ross founded and owned a successful vending business in the Boston area, Ross Food Services. In 1999, Ross had the vision for developing a sweeping and full service maintenance firm. A true entrepreneur, he started invested profits from his concession business into his new idea.
---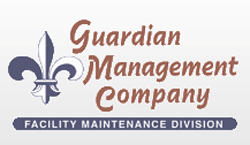 May, Guardian Management Company
Ross and Tina Barton, owners of Guardian Management Company, have been serving Idaho's western Treasure Valley for a decade. More recently, they have expanded their services into adjacent areas of Oregon. Today, the company specializes in parking lot sweeping and landscape maintenance for both commercial and residential properties.
As items of pride they cite two major accomplishments: being able to exceed their customers' expectations while maintaining an outstanding level of customer service; and, providing an enriching, fulfilling and rewarding environment for their employees, one that results in long-term relationships.
---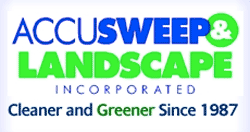 April, Accusweep Services
In 1987, David McCaskill worked as a sales rep for a local radio station. One day when he was at lunch with one of his clients, as he often did he asked the man what type of job he thought David would be best suited for. The customer said "What about the parking lot sweeping business?" He then went on to explain that he, himself, had a sweeper truck and swept his own parking lot.
After asking some of his other customers if he could sweep their lots, and getting positive answers, McCaskill got a sweeper and got to work. Today, going on 25 years later, the Accusweep Services Team sweeps parking lots and much more.
---

March, Centroplex Sweeping
Alfred Lopez grew up around his father's sweeping and pavement maintenance company. He clearly recalls that the part that fascinated him as a boy was watching the sweepers. There was even the night when he was about 12 that he snuck out to watch the sweeper go around in the parking lot nearby.
Today, as owner of Centroplex Sweeping, he runs a high profile company in which he combines business savvy with an emphasis on safety training and community involvement.
---

February, C&J Parking Lot Sweeping, Inc.
Ray Confer already owned a landscaping business in 1978 when he started into sweeping as the result of a request from a property manager who his landscaping company did work for. When he was at a Rotary meeting one day, the mall manager customer asked him if he knew anything about sweeping parking lots.
Ray confessed that he didn't know anything about sweeping – especially how to bid it. The mall manager responded that his current sweeping contractor had come into his office yelling and screaming at him. "If you go out and get a sweeper," the manager told him, "I have a contract waiting for you."
Our feature article on the company discusses the manner in which the company operates to grow to a 40-sweeper fleet over the intervening 33 years.
---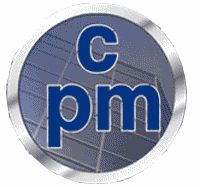 January, Commercial Property Maintenance
CPM's founder, Windell Brent, started into this field because of a property manager friend's lament that he couldn't "locate a company to provide maintenance that will show up two times in a row or call me back."
Our feature article on the company discusses how, in the 23 years since then, Brent's Commercial Property Maintenance company has built a reputation for doing that and much more. CPM has grown from three employees, two lawn mowers and one old sweeper to thirty employees, eleven industrial sweepers and numerous other pieces of landscape and power washing equipment, trucks and trailers.
---
Be sure to also take a look at our previous Contractors of the Month.
If you have questions or comments about this section of the website, or would like for your company to be considered for this honor, please, let us know.