Centroplex Sweeping Combines Savvy, Safety and Emphasis on Community Involvement
Alfred Lopez grew up around his father's sweeping and pavement maintenance company. He clearly recalls that the part that fascinated him as a boy was watching the sweepers. There was even the night when he was about 12 that he snuck out to watch the sweeper go around in the parking lot nearby.

Today, as owner of Centroplex Sweeping, he runs a high profile company in which he combines business savvy with an emphasis on safety training and community involvement.
by Ranger Kidwell-Ross
From the Centroplex Sweeping website:
Individual commitment to a group effort – that is what makes a team work, a company work, a society work, a civilization work.

— Vince Lombardi

I first learned the details about Centroplex Sweeping when Alfred Lopez chose WorldSweeper to redo the company's website. I found myself becoming increasingly impressed the more I spoke to him. Not only did he have an obvious passion for the industry he is in; in addition, Alfred Lopez was clearly very involved with his community and serious about keeping both his employees and his clients' properties safe.
Since he grew up in his father's sweeping business, it's not surprising Lopez decided to go into power sweeping as a career. In 2005 he set out on his own and has employed a powerful mix of thoroughness, community involvement and keeping his company on a high profile as keys to gaining and maintaining his success.
Today, six years after founding Centroplex, Lopez has yet to lose a customer. That's a very strong record in today's economy and in a time when many property owners view all manner of services as nothing more than a commodity.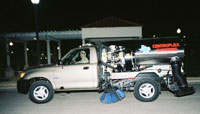 Although he has operated Schwarze and TYMCO sweepers, Lopez chose to start out with a MASCO 1600 sweeper he bought from Mike Dyck. He still has that machine in use today.
Many sweeping company owners will talk about the importance of being the "eyes and ears" of their property managers. Alfred Lopez takes that concept to an entirely new level. He long ago went through the City of Waco's "Citizen's on Patrol," known locally as the "COPS" program.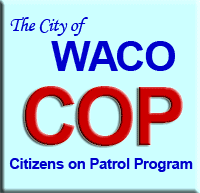 This is a training that teaches local citizens what to look for in order to assess suspicious behavior or whether a crime might be in progress. It further teaches them the types of action to take; when to call the police, when to call the property manager or owner, and when not to be concerned.
Lopez has, in turn, transmitted this information to his employees. When the management team at Centroplex Sweeping claims to be a property manager's "eyes and ears," the Centroplex team can back the claim up with education.
"I'm proud of the fact that I have caught seven or eight criminals while I've been out sweeping," says Lopez. "These were all bad guys who were actively involved in a crime when I spotted them, and I'm glad to say I helped get them off the street.
"One time, for example, I noticed a guy crouching down behind a parked car. So, I cruised around the property in a circle a couple times, apparently just sweeping and paying no attention to him, just to see what would happen. When I would come around in his direction, he would again crouch down.
"So, I called the police, and then stayed in the parking lot apparently sweeping until they got there. At that point, the bad guy had rolled underneath the car in hiding. It turned out he was someone who had been burglarizing a car or two every night for the last week or so. I'm glad to be a part of ending that crime spree."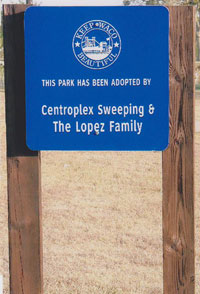 Centroplex Sweeping is also very involved in a wide variety of community support efforts. "My parents brought me up recognizing the importance of helping out, of giving back to the community that you live in. I have carried on that tradition through my company.
"For example, our company has "adopted" a local park. We go there several times a year and clean it up, as well as make sure everything is as it should be. In addition, we have sponsored area Little League teams, the Heart of Texas Fair Parade, the Waco and Bellmead Christmas Parades, the CareNet Pregnancy Center, and donated time to Habitat for Humanity, among others. We think these types of activities are important for businesses to be involved with in their communities."
Lopez positions his company at the forefront in other ways, as well. To promote safety and showcase the pride his company has in how it operates, sweepers all have signage that is night time reflective and easy to spot. The employees wear clothing that is reflective, too, and which has the Centroplex logo featured prominently.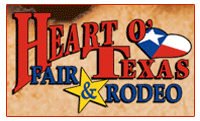 "With some companies, it's like they don't really want to advertise who they are. We're very proud of our company, which is one reason to have reflective signage on our trucks and reflective clothing with logos on our employees. More importantly, though, is the safety aspect. When we're out there at night I want all my employees and equipment as visible as possible.
"When police come by and shine the spotlight on one of my workers I want them to know immediately that they are one of our employees and are there working. Plus, sometimes you might be walking across the parking lot when the lights go out. When that happens, you want to be wearing something visible that will get lit up in the headlights."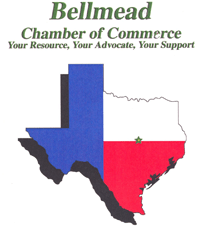 Centroplex Sweeping is also a member of its local Chamber of Commerce, the Better Business Bureau (where it has achieved an 'A' rating), in addition to lending its support to a wide variety of other community efforts.
No wonder Centroplex Sweeping's customers show their appreciation the best way possible – by continuing to do business with Centroplex Sweeping year after year.
Hear for yourself what Alfred Lopez has to say in our 18-minute audio interview with him. The audio includes details on what you've read, plus much more.
---
Note: The audio interview with Lopez will play without downloading any files onto your computer. If you hear the interview at 'chipmunk speed,' you will need to download the latest version of Adobe's free Flash player.
Note: To play the interview, click this link or on the small triangle inside the circle you see to the left. If you have any trouble accessing this audio, please let us know.
---
Alfred Lopez may be reached via email sent to alfred@centroplexsweeping.com. You may also reach him by calling 254-716-9441. The company's website is located at www.centroplexsweeping.com/.
If you have questions or comments about this interview, please, let us know and we can add it in as an addendum to this article.