Our WorldSweeper.com offers a host of seminar presentations of interest to the power sweeping community. Take a look at the outline of each of these, below, along with when our exclusive web and audio interview with each will be linked. Note that all interviewees have targeted their WorldSweeper.com presentation directly to the power sweeping industry.

Our intent is to bring you the most usable information from NPE 2010. If there was an event or seminar you'd like to have us cover even after the show, please let me know.

Ranger Kidwell-Ross, editor




Story and audio interview are online now!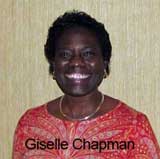 Giselle Chapman offers a wide variety of necessary tools – tools you already have on your computer – that will help you get time back in your work day. These are 'must implement' items for everyone's entire management team.
In this era when we are inundated with emails, Chapman offers effective techniques to reduce email volume and for how to deal with all types of email in the most effective manner possible. Further, she shows how to create a robust subject line for your own emails, one that will alow future searching to find them. She also provides ideas you can use for how to improve the quality and effectiveness of your email usage.

Story and audio interview are online now!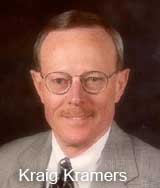 Kramers, who has been the CEO of 8 different companies, offered a wealth of information applicable to anyone who runs a business. During his presentation, the dynamic Kramers offered a number of proven techniques for improving business forecasting, sales and management. These were taken from what he calls his "CEO Tools."
In this article and audio interview, Kramers teaches what he calls "Trailing 12 Month (T12M) Charts." These utilize data from one or more previous years to determine the change in data from one time period to the next. For example, an Excel spreadsheet chart that shows profits as a percentage of costs for a 12-month period is not nearly as useful as seeing the change in profits as a percentage of costs for each of the 12 months as compared to each of the same months last year.

Story and audio interview are online now!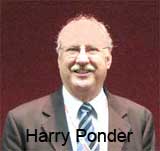 An Employee Handbook; if you don't have one, you should. After reading this article and reviewing the attached attorney-developed guidelines for how to make an Employee Handbook, you will have all you need to develop one for your business.
Further, you will have the "do's and don'ts guidelines" for how to implement and post your Handbook, as well.

Story and audio interview are online now!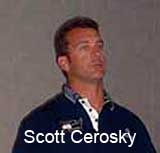 "Accident Readiness" for Your Drivers
Drivers are extensions of your company. Each time they leave your property in one of your company vehicles they face the possibility of an accident. Scott Cerosky has worked 15 years providing specific insurance products and services to the pavement maintenance industry. Cerosky is also a Board and Founding Member of the North American Power Sweeping Association. This article provides a wealth of insight about what you and your drivers need to know and do should an accident occur.

Story and audio interview are online now!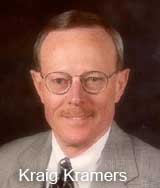 Tips for Manager-to-Manager Communication Make Sense, Improve Office Productivity
In our second article with Kraig Kramers, he offers an example of how the introduction to a new business method doesn't have to be long to be effective and, potentially, change the way your business operates.
One of Kramers' basic points on the topic of communication with your management team is that you absolutely need to take time to learn about their personal lives, interests, families, etc. Why? The people who relate to each other on a personal, not just business, level, are much more likely to work better in running a business. Includes an audio segment of under 2 minutes in length that is likely to change how you operate your business.

Story and audio interview are online now!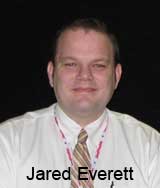 Customer service and sales go hand in hand, and this article and audio interview with Jared Everett will help you improve both. Jared combines his experience in sales for a paving and pavement maintenance contractor with his experience in purchasing pavement maintenance services for large public institutions.
The result is an effective sales approach that considers both sides of the sales proposition. First you'll learn the "best practices" for customer service specifically for the pavement maintenance industry, then you'll learn basic tips that will enhance the personal skills of your sales force so they can deliver better results. You'll end up with insights that will help you improve your customer service, give your sales efforts more impact and help buyers make a commitment to your company.

Story and audio interview are online now!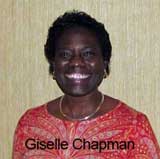 In our second article with her, dynamic speaker Giselle Chapman provides exactly the information you need to make powerful presentations. Getting the job in today's economic climate involves more than just sending in a bid, and this article and interview will help you improve your presentation skills with an eye toward enhancing your image and landing the contract.
Our approximately 20-minute interview with Chapman is based on her National Pavement Exposition presentation on this topic. Giselle Chapman offers great tips and techniques that will bring your presentation skills to the next level, whether you are a 'newbie' presenter or an old hand at speaking to large audiences.

Story and audio interview are online now!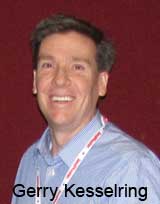 The talk of the sweeping sessions at NPE since 2006 has been this unique 3-hour workshop, based on the "roundtable" concept. This year, veteran sweeping contractor/moderator, Gerry Kesselring, had the approximately 75 attendees divide into small "roundtable" groups that discussed, analyzed and exchanged ideas and information. Each roundtable group was moderated by a veteran industry professional.
Participants switched discussion groups three times to maximize the info created and discussed. These were this year's topic discussion areas:
How NAPSA Certification can benefit your business
Marketing your company in tough economic times
Hiring the right people
What property managers expect from contractors
Key measurements your company needs to track
Article coverage includes a synopsis of what was learned in each of the topic areas. If you own, operate or manage a sweeping company, you do not want to miss out on this information!

Video is online now!

Green Sweeper Company Creates First-Ever Chassis-Mounted Electric Parking Area Sweeper
New electric sweeping technology uses a chassis alternator and 3-phase electric motor to power parking area sweepers. Inventors have 20+ years as sweeping contractors and claim a payback of less than one year in most cases.

Video is online now!

FS Depot Offers a Variety of Sweeper Wear Parts
FS Depot is the Elgin affiliate that sells sweeper wear parts for a variety of sweeper makes and models. In this video, we learn about the drag shoes and back-up cameras the organization offers.
For more information call 847-741-5370 or visit the FS Depot area of Elgin's website, www.elginsweeper.com/Parts_1883.asp.

Video is online now!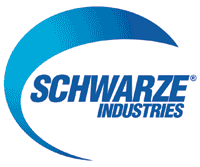 Schwarze S348-I Walkaround Highlights Features and Benefits of Model
The Schwarze S3480I is one of America's most recognized models for parking area sweeping. In this brief video John Nelson, a member of Schwarze's S-Series sales team, shows off the many features of the machine.
Contact the company by calling 800.879.7933. The Schwarze Industries, Inc. website is www.schwarze.com.

Video is online now!

Mohawk Equipment Offers Innovative Drag Shoe Replacement System for Broom Sweepers
Mohawk has designed a revolutionary drag shoe design that eliminates bending of drag shoes. Essentially, the system is as easy as adding in a bracket that allows the use of Tuff-Sweep broom inserts in place of standard drag shoes.
This video was actually done at APWA, but inadvertedly left out of our coverage of that show. So, this seemed the perfect time to make sure WorldSweeper.com readers knew about this innovative 'drag brush' system that virtually eliminates dealing with bent drag shoes. For more information, call 631-491-1411 or see our information page or send us an email.

Audio is online now.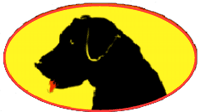 Black Dawg Franchises Offer Turn-Key Systems for Sealcoating, Striping and Pressure Washing
Jack Childs, company founder and president, learned that most in the sealcoating simply don't know how to market themselves. So, capitalizing on the widespread success of his black dog company name and logo–as well as his expertise with internet marketing–Childs set out to assist established contractors in other fields to get into sealcoating. This has resulted in spin-off franchises that now also include line striping and pressure washing.
For more information call at 800-998-3294 or visit the company's website, www.blackdawgfranchise.com/.

Video is online now!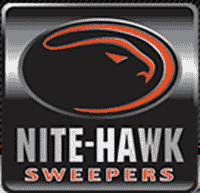 Nite-Hawk Single Engine Sweeper Offers Many Features
Nite-Hawk's John Day provides a detailed look at the company's latest single-engine sweeping system. See why Nite-Hawk's models are one of the leading choices for parking lot sweeping.
For more information call Nite-Hawk, Inc. at 800-448-9364 or visit the company's website, www.nitehawksweepers.com.

Video is online now!

Elgin's Brian Giles Explains Benefits of Tilting Curb Broom
If your current sweeper doesn't have a tilt action on its curb broom, you are probably wasting both money and time. Brian Giles, a senior engineer with Elgin, talks about the value a tilting curb broom offers.
For more information call 847-741-5370 or visit the Elgin website, www.elginsweeper.com.

Video is online now!

Walker Magnetic Sweepers Make Pavement-Based Metal Removal Efficient and Cost-Effective
When you need to make sure metal objects on pavement get removed -- for example on airport runways or to keep them from puncturing your sweeper tires -- a 'magnetic sweeper' is just the ticket. Walker Magnetic Sweepers are designed to do the job right, the first time and every time. There is a model for most any aplication.
Contact the company by calling 800.W.MAGNET (962-4638). The Walker Magnetics website is www.walkermagnet.com/

Video is online now!

Tow-Vac Offers High Dump Tow-Behind Sweeper
The Tow-Vac is a tow-behind sweeper that now is offered in a high-dumping configuration. The machine is operated by a 5 horsepower Honda engine that spins a series of rubber 'paddles' near the ground. This creates a sweeping action to pick up debris.
For more information call U.S. distributor, Twin States Equipment, Inc. at 800-222-3686 or visit the company's website, www.2sei.com/index.html.

Video will debut Thursday, March 4th.

Fast Measure System Revolutionizes Pavement Measuring Ease and Accuracy
Fast Measure has developed a system that quickly and easily measures pavement. Ideal for estimating pavement-based jobs. May be integrated with in-cab controls.
To reach the company call 888.876.6050 or visit the company's website, www.fast-measure.com.