Taking Your Presentation Skills to the Next Level
Getting the job in today's economic climate involves more than just sending in a bid, and this article and interview will help you improve your presentation skills with an eye toward enhancing your image and landing the contract.
Giselle Chapman offers great tips and techniques that will bring your presentation skills to the next level, whether you are a 'newbie' presenter or an old hand at speaking to large audiences.
by Ranger Kidwell-Ross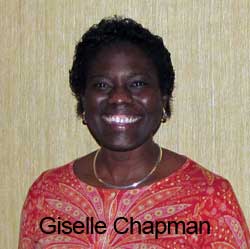 To be able to set your business apart and create an increased level of sales with your customers, your presentations need to invoke a powerful story. That's the only way your prospects and current customers will be sure to consider – and hopefully act – on your information.
From the moment she steps in front of an audience it's clear that Giselle Chapman knows how to engage and involve listeners. Watching and listening to her cover the topic of effective presentations provides an opportunity to see in action the various ideas she offers.
In our audio interview with Chapman, you'll learn such things as how your body speaks to listeners, how to engage the whole brain with image-based presentations, and how to create a strong opening and an effective close. In short, it's everything you need to provide in order to get your audience to take action!
If you follow her instructions, you will gain the specific skills that you need to deliver presentations with confidence and poise. She covers a number of different aspects of presentation skills including:
Customizing presentations for the audience
Communicating with clarity
Creating a compelling PowerPoint presentation
Organizing presentation content
Dry running the presentation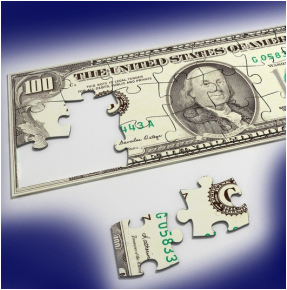 If you have any difficulty whatsoever in getting the results you want from your presentations, whether one-on-one to sweeping prospects or to large audiences speaking on varied topics, Chapman's targeted tips and concepts will help bring you to the next level.
Note: the audio with Giselle Chapman is approximately 23 minutes in length, and will play without downloading any files onto your computer. If you hear the interview at 'chipmunk speed,' you will need to download the latest version of Adobe's free Flash player.
Note: To play the interview, click this link or on the small triangle inside the circle you see to the left. If you have any trouble accessing this audio, please let us know.
---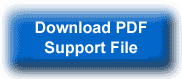 We also have available a PDF version of Giselle Chapman's presentation at NPE 2010. Use the button shown to the right to access it.

---
If you learned from the information Giselle Chapman offered in this article and interview, you'll want to check out our interview with her on the topic of how to organize and implement your electronic office protocol. In it, Chapman provides a wealth of tips designed to save you time and increase clarity with email and other electronic communications.
---
Giselle Chapman is principal in Chapman Business Solutions. You may reach Giselle Chapman via email sent to Giselle@ChapmanBusinessSolutions.com. You may also call her at 949.709.2840.
Our interview with Chapman was held in late January of 2010, and is based upon her National Pavement Exposition seminar of the same title.
---