Time-Saving Solutions for Managing Your Electronic Office
Giselle Chapman offers a wide variety of necessary tools – tools you already have on your computer – that will help you get time back in your work day. These are 'must implement' items for everyone's entire management team.
by Ranger Kidwell-Ross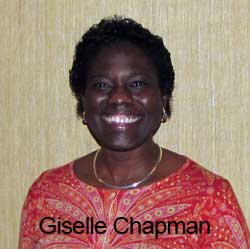 Giselle Chapman is principal in Chapman Business Solutions.
Our interview with Chapman was held in late January of 2010, and is based upon her National Pavement Exposition seminar of the same title.
In this era when we are inundated with emails, Chapman offers effective techniques to reduce email volume and for how to deal with all types of email in the most effective manner possible. Further, she shows how to create a robust subject line for your own emails, one that will alow future searching to find them. She also provides ideas you can use for how to improve the quality and effectiveness of your email usage.
Plus, Chapman offers tips on how to touch emails only once – keeping your inbox clean, and how to use the task list to prevent tasks from slipping through the cracks. In her in-depth audio interview you'll learn how to get the most important things done first, each and every day!
In my comprehensive 35-minute audio interview with her, Chapman takes the listener on a ride through today's diverse electronic challenges, providing ideas for gaining time back at each stop along the way. If you are a workforce manager in either the public or private sector, chances are you'll find a number of ideas that will change how you implement electronic communications throughout your entire organization.
Note: the audio will play without downloading any files onto your computer. If you hear the interview at 'chipmunk speed,' you will need to download the latest version of Adobe's free Flash player.
Note: To play the interview, click this link or on the small triangle inside the circle you see to the left. If you have any trouble accessing this audio, please let us know.
---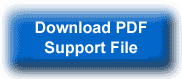 We also have available a PDF version of Giselle Chapman's presentation at NPE 2010. Use the button shown to the right to access it.

---
If you learned from the information Giselle Chapman offered in this article and interview, you'll want to check out our interview with her on the topic of making effective presentations.
---
You may reach Giselle Chapman via email sent to Giselle@ChapmanBusinessSolutions.com. You may also call her at 949.709.2840.
This article was added to WorldSweeper.com in February, 2010.
---