"Accident Readiness" for Your Drivers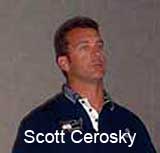 Drivers are extensions of your company. Each time they leave your property in one of your company vehicles they face the possibility of an accident.
Scott Cerosky has worked 15 years providing specific insurance products and services to the pavement maintenance industry. This article provides a wealth of insight about what you and your drivers need to know and do should an accident occur.
by Scott Cerosky with Ranger Kidwell-Ross
This seminar was presented by risk management specialist, Scott Cerosky, with special guest, attorney (and former New York City police officer) Pat Bonanno.
Information provided in the embedded audio excerpt from Cerosky's NPE 2010 seminar includes how to handle on-scene injuries, who to contact, what type of information to gather at the site, how to safeguard the accident scene and more.
Also provided is information about the proper steps to take when reporting the accident to your office, the police and your insurance company, as well as proper accident follow-up.
In addition are take-home accident prevention tips your business and drivers can put to use right away. This article will be of interest to municipal sweeping managers and sweeping company owners and supervisors, as well as anyone who drives a company vehicle.
The linked 35-minute audio recorded during their NPE 2010 seminar offers a frank 'question and answer' format, in which the two address a number of questions from the audience. In the audio, the first voice is that of Pat Bonanno. The second voice to speak is Scott Cerosky. Due to technical difficulties, the recording joins the seminar in progress.
This audio and the accompanying handout are a 'must listen' and 'must read,' for your employees who drive company vehicles. I would also recommend the handout as something to provide to your family members so they are more familiar with what to do at the scene of an accident.
Note: the audio will play without downloading any files onto your computer. If you hear the interview at 'chipmunk speed,' you will need to download the latest version of Adobe's free Flash player.
Note: To play the interview, click this link or on the small triangle inside the circle you see to the left. If you have any trouble accessing this audio, please let us know.

---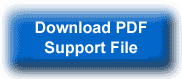 ---
Scott Cerosky is a risk management specialist with many years of experience in the pavement maintenance insurance field. He is founder and President of the Pavement Maintenance Insurance Agency, as well as a current Board Member with the North American Power Sweeping Association, where he is also Chair of the Environmental Committee.
You may reach Scott Cerosky via email sent to scott.ac@comcast.net. His phone number is 914-714-0787.
---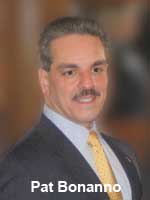 Pat Bonanno is admitted to practice law before all the courts in the State of New York, Connecticut and Texas and has successfully prosecuted and defended complex civil litigation for his clients in multiple nationwide jurisdictions. He can handle federal cases anywhere in the U.S., and is also willing to refer inquirers from the power sweeping industry to associate counsel throughout the United States.
Mr. Bonanno has lectured as an Instructor of Law at Iona College in New Rochelle, New York and is currently on staff as an Adjunct Professor of Business Law with the College of Westchester in White Plains, New York. You may reach Mr. Bonanno via email. His phone number is 800-778-9PBA.
This article was added to WorldSweeper.com in February, 2010.
---