How to Write an Employee Handbook and Set Company Policy
An Employee Handbook; if you don't have one, you should. After reading this article and reviewing the attached attorney-developed guidelines for how to make an Employee Handbook, you will have all you need to develop one for your business. Further, you will have the "do's and don'ts guidelines" for how to implement and post your Handbook, as well.
by Ranger Kidwell-Ross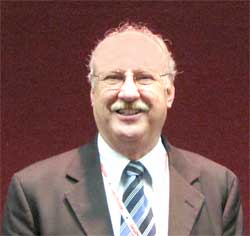 Through several decades in teaching these topics in the North Carolina school system, Harry Ponder is ideally suited to offer the basics on developing Employee Handbooks, setting company policy and implementing both.
"What I've learned in working for years with companies of 50 or fewer, especially," says Ponder, "is that many do not have an Employee Handbook. What many do not understand is the value this particular document has in providing them with protection from their employees. Without a Handbook in place, one that has been documented as having been read and understood by every employee in the company, there's no question that the company is open to increased liability.
"The Employee Handbook sets the guidelines for how the company will be operated. It also outlines the expectations you have for your employees, from work hours to conduct. The Handbook should list the benefits to the employee, as well, from bonuses to benefits. When all this is spelled out from the very beginning of employment, there will be much less chance of misunderstandings and, even more importantly, legal liability."
In the following 16-minute audio interview, Ponder offers a detailed overview on the topic, including places where you can get more information tailored to your particular state. He'll go over the most important procedures, such as having employees sign for their Handbook, correct posting in the workplace, responsibility for reading the Handbook, etc.
There can be serious legal ramifications if you do not have an up-to-date Employee Handbook, especially when you get disgruntled employees. Lawsuits in the area of employee discrimination can bankrupt a company; even though you may win a court case, it still may cost in excess of $50,000 to defend your company in court.
If you have any doubts about how you are currently situated on the topic of your Employee Handbook, this audio interview is a 'must listen.' Note: the audio will play without downloading any files onto your computer. If you hear the interview at 'chipmunk speed,' you will need to download the latest version of Adobe's free Flash player.
Note: To play the interview, click this link or on the small triangle inside the circle you see to the left. If you have any trouble accessing this audio, please let us know.

---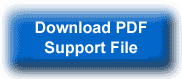 As an additional resource to this story we offer a PDF file entitled "Communicating Company Policies and Developing Employee Handbooks," courtesy of Stacey Marks, partner in the law firm of Ater Wynne, LLP. Use the button shown to the right to access it. You may reach Stacey Marks by calling 503-226-8612.

---



Harry Ponder is principal in Carolina Business Services and Training, which is located in Weaverville, North Carolina. Our interview with Ponder was held in late January of 2010, and is based upon his National Pavement Exposition 2010 seminar of the same title.

You may reach Harry Ponder via email sent to h1ponder@aol.com. You may also call him at 828-776-2226.

This article was added to WorldSweeper.com in February, 2010.
---