JTC Articulated Brings Egholm Sweepers to U.S.
by Ranger Kidwell-Ross, Editor, WorldSweeper
June 2023

JTC Articulated, LLC was begun in 2023 to represent the Egholm sweeper line in the United States. However, the principals have a 35 year background in the selling of articulated tractors. So, they started out with a large clientele of, especially, snow contractors that need a small machine to fit on a sidewalk or in a tight area.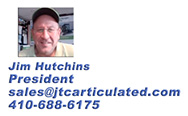 Jim Hutchins, JTC's founder and president, began a conversation with Egholm management in late 2022. In the spring of 2023 he and his wife flew to Denmark to see the Egholm line and that, he says, is when he truly became excited about how the machines would be perceived in the U.S. marketplace.

"Once I had met the employees and gone through everything," said Hutchins, "I just knew it was a perfect fit. Once we went to the demo, then I realized we were on to something much bigger. And that was just a mini sweeper that would fit into all these nooks and crannies in between buildings and small alleyways, walkways, cart paths, bike lanes and different things of that nature."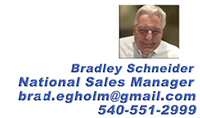 A touted feature of the Egholm line is it consists of multi-faceted machines that have a variety of attachments other than sweepers available for them, including salt/sand spreaders, mowers, hedge cutters and more.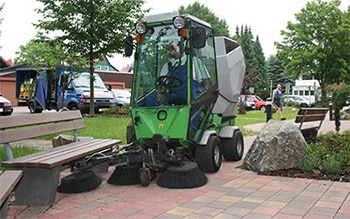 "Egholm builds three different machines" said Bradley Schneider, the new company's National Sales Manager. "We see a tremendous opening for the sweeping contractors, but then also for our snow contractors who need that narrow machine. For them, when they're done with snow they put the sweeper heads on, go back and see the same clients and say, 'Now we'll go clean up the ice melt that we dropped down and sand or whatever.' So now they keep working, you know, all year round. And that's the beauty of this machine is that you can keep swapping out attachments, and keep your crews busy, you keep your income flowing, and you keep the customers thrilled."
To learn all about the Egholm line and how the management of JTC Articulated sees it fitting into the American marketplace, we suggest you watch the Zoomcast with Hutchins and Schneider in its entirety. You will also find links to brochures for the multi-faceted sweepers in PDF format.
---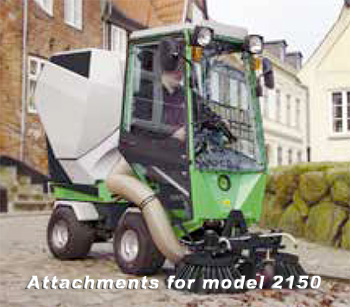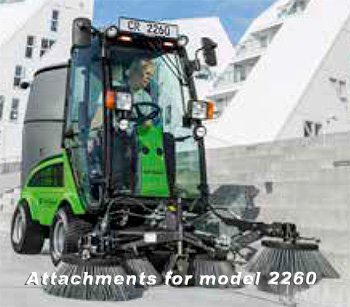 ---
To find out even more information we invite you to watch the approximately 45-minute Zoomcast conducted between two principals in the company and WorldSweeper's Editor, Ranger Kidwell-Ross. Click on the image below to view the video, hosted on YouTube.
---

If you have questions for WorldSweeper, please send them to editor@ worldsweeper.com.