Welcome to our Coverage of the
2022 National Pavement Exposition!
If you're returning to our coverage refresh your browser to see the latest content.
---
WorldSweeper.com's exclusive coverage of the
2022 National Pavement Exposition is sponsored by:
---
Welcome to WorldSweeper.com's coverage of the 2022 National Pavement Exposition, which was held February 23-26 in Charlotte, North Carolina.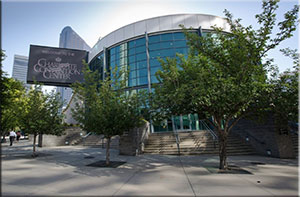 Dear Sweeping Industry Professional-
I did not attend this year's NPE for only the second time in about 25 years. That was because of the ongoing pandemic, since from my Pacific NW location the trip would require six airports and flights coming and going. However, our capable stand-in is Michael Nawa, long-time NPE Board member and current member of the World Sweeping Association's Advisory Board.
Michael and his former company, Custom Maintenance, were also the 2018 winners of WorldSweeper's coveted Award of Excellence in Power Sweeping. Although we since 1995 we have typically presented this yearly award at NPE, this year the winner will be announced in March on this page and in our newsletter.
As we continue to receive information about the recent NPE after it has concluded we will add it to this coverage page. We already know that pre-registration this year was down by about a reported 20%, with overall attendance down probably 35% from the last NPE in 2020. Then, once the show started, there were apparently many pre-registered people who did not show up.
This was thought to be caused by a combination of pandemic fears and the snowstorm that hit the midwest and upper northeast around showtime. Another factor that may have come into play is that Mecklenberg County, where Charlotte is located, had a mask requirement mandate.
On opening day, Michael reported there was somewhat of a 'kerfuffle' when the show organizers chose to enforce their fine print that says children under 16 won't be allowed on the show floor, an enforcement that hadn't occurred in prior years. Since many attendees are part of family-run businesses and had brought their kids along, as one might imagine this wasn't a popular decision. Ultimately, kids were allowed on the show floor.
Since NPE attendance was reportedly down so sharply in 2022, we're glad to be able to bring you at least a 'slice' of what went on at the event!
– Ranger Kidwell-Ross,

Editor,
WorldSweeper.com




Executive Director,
World Sweeping Association



Day #1 Coverage, Wednesday, February 23rd
Millennium Maintenance and Power Sweeping Named PAVEMENT's Sweeping Contractor of the Year
The PAVEMENT magazine/NPE' eighth annual award for Sweeper of the Year was announced before the show. This year's winner is long-time sweeping contractor, David Ross, and his Massachusetts-based Millennium Maintenance and Power Sweeping.

After years of working in waste management and some other areas, David Ross researched the sweeping industry and decided to enter the business. He purchased his first sweeper in 2000. As many startup contractors do, at first Ross personally performed the sweeping services for his customers at night. By day, he was the company's salesperson.
Accelerated growth soon helped him decide to branch out from a parking lot sweeping company into a construction and municipal sweeping contractor. Later, MMPS diversified further into exterior and interior facility maintenance. More recently, MMPS started a waste division that includes roll-off work.
In addition to overseeing MMPS' operations, since the World Sweeping Association's inception Ross has a been a member of the organization's Advisory Board and an altogether enthusiastic supporter of WSA. Here's a link to read more details about the award.

TYMCO Founder, B.W. Young, Wins Alan Curtis Industry Service Award
Each year the PAVEMENT/NPE organizations choose a worthy company for its Alan Curtis Industry Service Award, which this year went to B.W. Young, founder of TYMCO.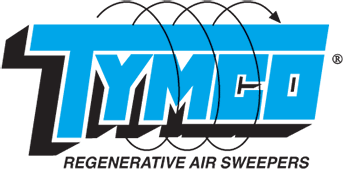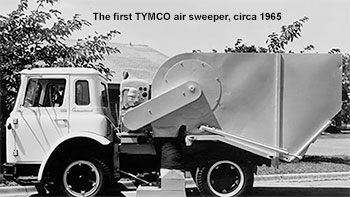 The founder of TYMCO, B.W. Young, received the award for envisioning multiple applications for the regenerative air sweeper as well as the positive environmental effects the equipment would have – and continues to have – on the power sweeping industry.
A self-educated road contractor, Mr. Young developed many pieces of equipment for the road building industry. His patented regenerative air street sweeper was developed in response to the demands of one of his earlier inventions – which the industry now knows as 'slurry seal.' The TYMCO regenerative air sweeper quickly set a new standard for sweepers as the best method for cleaning roads, parking lots and runways.
Check out the fascinating story.

Michael Nawa Provides a Day 1 Walkaround of the NPE Show Floor
Many thanks to Michael Nawa, long-time NPE Board Member, past recipient of the Alan Curtis Industry Service Award and the Award of Excellence in Power Sweeping, and current WSA Advisory Board Member for providing us with show floor photos and walkarounds – and, as you'll see, much more – at the 2022 National Pavement Exposition.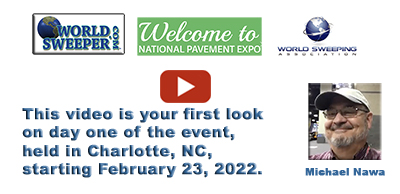 Day #2 Coverage, Thursday, February 24th
SCA Announces Purchase of Contract Sweeping Services, Statewide Construction Sweeping, Szeremi Sweeping and R.F. Dickson


At NPE, Sweeping Corporation of America announced it has purchased the above California-based companies. All of the firms were privately held until Contract and Statewide were sold to private equity firm, Broadtree Partners LLC, in January of 2021 in a transaction reported by WorldSweeper at the time of the sale. We also reported that Broadtree subsequently purchased Szeremi in November of last year.

In addition, SCA has purchased another large sweeping company, R.F. Dickson, which is located in Downey, California. With this transaction, SCA has grown its team to over 1,850 employees in over 55 locations.

Contract Sweeping is one of California's largest municipal street sweeping service providers to California's largest municipalities/cities and waste management companies. Statewide Sweeping is the largest construction sweeper in Northern California and provides regulatory required sweeping services for General Contractors (GCs) mainly involved in highway and road improvement projects. Szeremi is one of Northern California's largest construction sweeping companies.



Fayat's RAVO and Mathieu Sweepers Gain Sourcewell Contract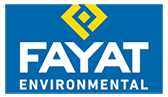 FAYAT announced that it has been awarded a cooperative purchasing contract with Sourcewell for the company's RAVO and Mathieu product lines. This is the self-sustaining government organization offering more than 400 competitively solicited contracts to government and nonprofit entities throughout North America.


Boschung Representative Gives Overview of Urban-Sweeper 2.0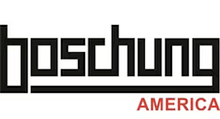 Michael Nawa made this brief video with Charles (we don't yet have his last name), the representative at the NPE Boschung sweeper booth. This is the first year for Boschung to exhibit at a U.S. NPE show. Click here to find out more about the Boschung Urban Sweeper 2.0, which was introduced into the U.S. in September of 2021.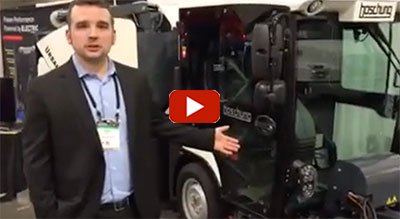 Michael Nawa and Ranger Talk About What Michael Saw on the Show Floor on Day #2
At the end of the second day of NPE, February 24th, Michael Nawa and Ranger discussed what Michael had seen on the show floor that day, including new sweeper models, interesting add-ons, other equipment of interest and more. The video is about 20 minutes in length.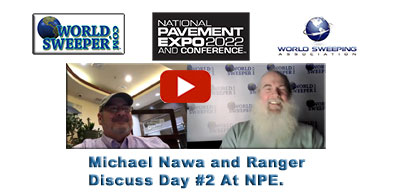 Day #3 Coverage, Friday, February 25th
Learn About Sweep Inspect Via This 20-Minute Zoomcast With Ranger and Inventor, Jim Blackerby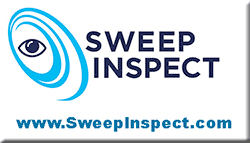 This is the first year for Jim Blackerby to showcase his Sweep Inspect software at NPE. The software provides a variety of features perfectly suited for sweeping contractors. These include oversight on employees' work; routing; scheduling; off-contract photo ability with notices to customers about non-sweeping work that needs to be done and more.

From all reports, this is the industry's leading software for contractor support and, for just $150/month, provides enormous dividends in time and money making/saving for a sweeping and maintenance contractor. The interview is about 20-minutes in length.

If the video doesn't load for you that probably means it is still uploading to YouTube; check back soon.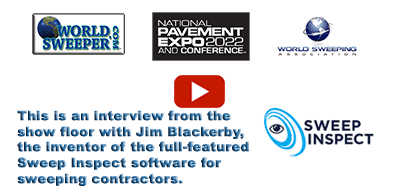 Slideshow of Sweepers on the Show Floor
Thanks to Michael Nawa for these photos he took on of some of the sweepers that were on display at NPE. The song that accompanies the slidewhow is called 'Fidgety Feet.' FYI, it's a Dixieland jazz standard first recorded by the Original Dixieland Jazz Band in June 1918. However, this rendition is being played by the ragtime band that WorldSweeper's Editor, Ranger Kidwell-Ross, plays drums with. The band is called the K-Kats.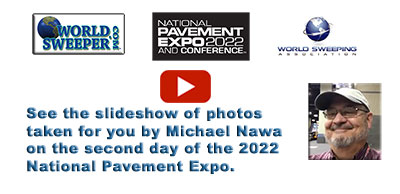 World Sweeping Association-sponsored Seminars
Note that by arrangement with the organizers of NPE, members of the World Sweeping Association are able to view the seminars in their entirety, via videos taken by WSA representative, Michael Nawa, at the show. For info about WSA, use this link.
Increasing Sales and Brand Recognition Through Video



"87% of people now start the shopping process with an online search. Comparing and shopping for a service provider has never been easier. This is why you absolutely MUST stand out from your competition! You must look more competent, credible, trustworthy, and likable. Video allows for prospects to get the full explanation of how you can serve them in the most engaging format possible today. This is a huge differentiator and greatly improves customer conversion."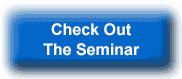 So says the presenter, Brandon Stanton, a Founding Partner of 405 Media Group LLC. Check out an overview of Stanton's presentation and see why video is the hottest new way to maximize the professionalism of your company in your marketing efforts and elsewhere.



New Generation of Future Owners



This 90-minute seminar provided business owner and key personnel attendees with important ideas that would help them maximize the value of their companies prior to listing them for sale. This was done by offering different scenarios of companies that were more – or less – ready for sale.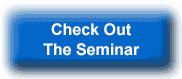 The presenters then provided five stages of growth for a small business, each characterized by different features and open to differing 'crisis levels.' Delegation was emphasized in order for a business not to be overly dependent upon the owner. Our coverage provides details on the info provided by the seminar.



Here's an overview of what the sweeper manufacturers brought to the NPE show floor: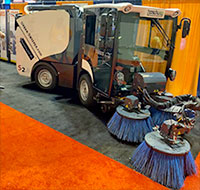 Bochung is displaying its new, all-electric sweeper. Called the Urban-Sweeper S2.0, the machine also includes an autonomous driving feature. It has what one observer called a "nice cheesebox euro design."
Stewart Amos has an empty booth with photos because, a sign says, they sold all their sweepers! In the TYMCO booth the company is displaying its models 210 and 500X. Both of these are machines that the TYMCO organization have had for years, just tweaking in minor ways through the years. If you'd like to read a review on the 500X, done by long-time sweeping contractor, Karl Stauty, click here.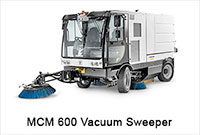 Karcher, represented in the U.S. by Canadian-based Holder Tractors, has same three sweepers that WorldSweeper reviewed in December of 2021. These are their MC 130 and MC 250 City Sweeper models, and the company's MCM 600 Vacuum Sweeper.
The sweepers in the Schwarze booth have lots of colorful wraps, though we don't have photos available. This year Schwarze brought their A7 and Gale Force models, along with the company's new M4 mechanical broom machine.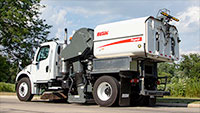 Elgin Sweeper is displaying one of its RegenX models, which were introduced in 2019. There's also one of the new non-CDL Elgin Eagle machines in their booth. To find out more about the non-CDL Eagle, as well as Elgin's future plans, check out the feature interview WorldSweeper's Editor conducted in January of this year with the New Product Development and Program Manager at Elgin Sweeper, Eric Marx.
France's FAYAT, which now owns the Dulevo, Ravo, Mathieu and Scarab lines of sweepers brought one of its Scarab Maven 65 units to its booth along with a Mathieu path sweeper. Nite-Hawk brought one of its Raptor models. ODRA is also at the show with its MT4H mechanical broom machine, as is Merit Sweeprite. XBroom has two units on the floor and MB brought its all-electric Schmidt eSwingo 200. Bucher had several sweepers there, including its V65t.



That concludes WorldSweeper.com's Coverage of the 2022 National Pavement Exposition – so far. Thanks for 'attending' the show with us!