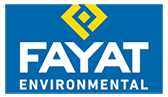 Fayat's RAVO and Mathieu Sweepers Gain Sourcewell Contract
NPE – February 2022
Fayat Environmental Solutions (FES) America, is proud to announce that it has been awarded a cooperative purchasing contract for its outstanding RAVO and Mathieu product lines by Sourcewell, the self-sustaining government organization offering more than 400 competitively solicited contracts to government and nonprofit entities throughout North America.

With this step, FES America is giving further help to its customers in meeting their environmental challenges more responsibly, efficiently and economically.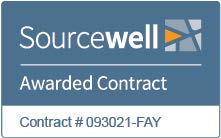 FES America was awarded this Sourcewell contract following a rigorous proposal process that resulted in a contract that meets, or exceeds, mandated requirements. When accessing these Sourcewell contracts, municipalities and other parties purchasing FES America's innovative RAVO and Mathieu street sweepers will save time and effort on procurement procedures; they'll also realize significant savings, leveraging the buying power of the over 50,000 member organizations now affiliated with this cooperative purchasing program.
FES America's General Manager Michael Nelson stated: "I'm very happy to announce this important step for us as we forge ahead with better solutions to the procurement challenges that our customers face. The advantages that our Sourcewell awarded contract will give to those interested in acquiring RAVO and Mathieu street sweepers are clear: effortless competitive bidding compliance, best possible pricing and the same high standard of product performance that brings us cleaner and safer urban spaces."
For further information from Fayat Environmental Solutions America, please contact usa.sales@fes.fayat.com.
You may also visit the company's website, www.environmentalsolutions.fayat.com.
For more about Sourcewell and its contract with FES America, visit: www.sourcewell-mn.gov.
---