---
The following is a synopsis of the information presented in the seminar entitled "Increasing Sales and Brand Recognition" that was part of the 2022 National Pavement Exposition.
This seminar was presented by Brandon Stanton, a founding partner of 405 Media Group LLC.

405 Media Group LLC is a digital marketing company specializing in brand positioning, new customer generation, and client retention. With locations in Scottsdale and Minneapolis, 405 Media Group produces a unique product offering in which they take on the role of the "marketing manager/department" for companies in blue collar industries.
The company's diverse product line includes a wide range of marketing, including SEO, website builds, PPC, review tools, print materials and more.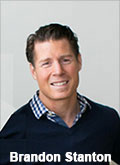 The following information was taken from the 405 Media presentation booklet used in Brandon Stanton's seminar at the 2022 National Pavement Exposition.
Marketing is moving in the direction of storytelling. Your story tells a potential customer they can trust you to solve their problem or address their needs. Your story will let them know the unique advantages and benefits of using your company versus competitors in your marketplace.
87% of people now start the shopping process with an online search. Comparing and shopping for a service provider has never been easier. This is why you absolutely MUST stand out from your competition! You must look more competent, credible, trustworthy, and likable. Video allows for prospects to get the full explanation of how you can serve them in the most engaging format possible today. This is a huge differentiator and greatly improves customer conversion.
24/7 potential customers can view your videos and begin to trust your expertise and character. Pictures and text fail to tell your whole story. Since research shows that people prefer to buy from people they know and trust, properly made video will allow your market to know and trust you.
Video explains your company and benefits in a more engaging and in-depth format without the perceived pressure of an in-person meeting. Your customers can also learn more about the specific services they need while viewing your company as an authority. This helps move the prospect further down the sales process.
Your Website is Your Best Sales Method
Since your website works 24/7 for you, it has to drive the prospect to take the next step and contact you. Video is, hands down, the best user experience to drive sales. It gives the prospect the ability to interact without feeling the pressure of an in-person sales presentation. Prospects get to do their research and feel like they bought on their own terms.
Keeping Your Sales Process Consistent
In today's busy world it's often difficult to present to all decision makers at the same time. Video solves this problem. Your services and benefits can be clearly defined, explained and presented on your buyer's time schedule. This helps increase conversion as your message is consistent, accurate and shows your expertise every time!
You should make niche-specific videos. The niche-specific videos can be cut down to 15 -30 second teaser videos. These can be sent to the targeted audience of that niche via email marketing, Linkedin marketing, social ads, retargeting ads linked to a specific web page, and even follow-ups to cold-calling campaigns. You can also create trade-show promo videos to have play at your booth.
Job Expertise: When selling to a client people always love to hear you have experience dealing with the small nuances of their project. Having case studies of projects similar to the type of work they are requesting lets the prospect know they are in good hands and the project will be executed without surprises or if there are you will know how to handle it.
Follow up: Using video in the follow-up to the sale can be a powerful tool. When done correctly you are leading the prospect down a path where the best choice is you. You do this by sending videos that detail the most common mistakes people make when shopping for your product. When these are created they are playing to your strengths and your competitors' weaknesses.
Finding the right people for your company can be very challenging. Video can definitely help. It will showcase your company culture, expectation and opportunities for advancement available to a potential candidate. Current employees can provide testimonials of their experience as well as the impact your company has made on their lives. Video can be a powerful tool in capturing the best talent for open positions at your company. When you find the right fit it's a win/win for the company and the employee.
Video is not cheap! But it brings tremendous value to your company. One video shoot produces videos that can be used for the next 3-5 years. These videos will turn your website into the best salesperson in your organization. It will be selling 24 hours a day 7 days a week. Your messaging will be organized and straight to the point laying out the benefits of what you offer and the advantages over your competition.
We have all lost a sale where we were the best solution but didn't get it because we couldn't speak to the decisionmaker, or all of the decisionmakers, at one time. Video remedies this and increases sales conversion! Now every decisionmaker gets the whole presentation and message. No more depending on one buyer to sell the other buyers for you!
Not only generating content but quality content. Your brand will stand out, the quality over your competition will not even be a contest. You will get first look at the jobs you want. The most profitable jobs and the customer will be less price sensitive because of the perceived quality.
Look at the trends Facebook to Instagram – Instagram to Tiktok. If you don't know what some of these social platforms are or do not believe your current prospects are using these that is totally fine. The point is its showing the evolutionary trend in internet usage and preference.
Facebook is great but it is loaded with words and opinions. The evolution continued to Instagram that was less words and more picture-heavy. We are now seeing a surge to TikTok which is a video platform that is evolving past still pictures and into video.
Today you are seeing the same evolution in websites. 10 years ago websites had small pictures and heavy amounts of text on home pages. In 2022 websites are very visual with big pictures and a lot less text on the home page; or, the home page is a lot more spread out to house the text in a more visually-appealing fashion. Soon text will be even less as video is used to replace it.
Sound Interesting?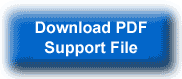 If you'd like to know more, based upon the synopsis we've provided, we suggest that you download the presenters' PDF file of their presentation. Brandon has said he is also open to answering questions you may have. To contact 405 Media, send an email to bstanton@405mediagroup.com. You may also reach the company by calling 844-990-2954.
Brandon has appeared on podcasts, interviews, spoke at national expos and marketing conferences and even co-hosted a weekly radio show on a major Minneapolis radio station.
Brandon holds a B.A. in Psychology from the University of Wisconsin Stout and completed his graduate work at Minnesota State University in Psychological Aspects of Performance with an emphasis on motivation. In his free time, Brandon likes playing hockey, boxing, and spending time with friends and family.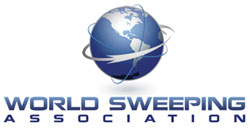 Note that via its arrangement with NPE for seminars sponsored by the World Sweeping Association, which this one was, members of the WSA are able to view this seminar on YouTube in its entirety. To see the many other benefits of WSA membership check out this link.