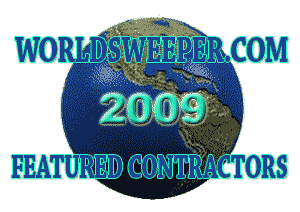 WorldSweeper.com's Featured
Sweeping Contractors for 2009.
Click on the company's logo to go to their feature page.
---

December, Clean Sweep of Omaha, Nebraska
"We can accommodate just about any kind of sweeping project," says Keith White. Along with his brothers, Jim and Kenneth Jr., White operates Omaha-based Clean Sweep Inc., which was started in 1984 by his father, Kenneth Sr.
"In addition to regular parking lot sweeping and day portering, we can handle cleanup for any type of construction project, asphalt on milling projects for highways and city streets, cleaning pavement prior to paving and striping -- we've even gotten involved in the cleanup after the destruction of a building being torn down."
---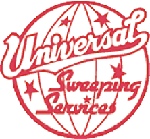 November, Universal Sweeping Service, Inc.
When Leonard Vella started sweeping parking lots back in 1958, he did it as a way to make money to get through college. Vella had no way of knowing he would become known as one of the fathers of that industry. One of the reasons is that, when he discovered there were no sweepers on the market that would both do the job and keep him out of the elements, he lent a significant hand in inventing one. The result became the MASCO line of sweepers.
Vella's sweeping company, Universal Sweeping Services, also became a success. Although Leonard still keeps his hand in today, the torch has been passed to his son and daughter, Joe and Gina. This duo has further expanded upon their father's parking lot sweeping operation by adding a host of additional services. They've also founded two sister companies to handle street sweeping and construction sweeping. In the article interview, Gina discusses the diverse companies she and her brother operate which, combined, allow them to cover the entire state of California with their power sweeping services.
---

October, AAA Southwest Sweeping
Bill Mosienko had always wanted to start a business of his own. Who better to help that happen than his own Mother? "On a visit to Phoenix, Mom arranged for a friend who swept parking lots to show me how it was done," says Mosienko.
"With ideas, encouragement and even a couple of accounts to get started with from the contractor -- John of Gipson and Company, who's still a good friend and friendly competitor today, 13 years later – I was in the parking lot cleaning business."

---

September, Sweep-A-Lot, Inc.
Rick McCann spent 25 years in law enforcement, where he ultimately oversaw Augusta/Richmond County's violent crimes division. Upon retirement he spent several years working at a local bank where he was in charge of facilities, security, ATMs, and telecommunications.
His wife, Alice, is a retired schoolteacher. As a team, they recognize the value of being both detail-oriented and thorough in providing services to customers. They brought this philosopy of excellence to their own company when Sweep-A-Lot was founded in 2004.
---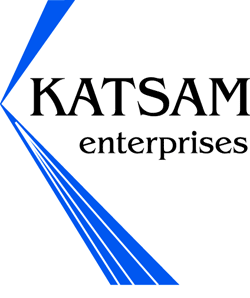 August, Katsam Enterprises
Jim Larko was a machinist -- what he said he realized was a dying trade -- when he began Katsam Enterprises as a lawn services company 23 years ago. A few years later he got into sweeping as a result of client requests. Although the firm retains sweeping as its backbone operation, along with pressure washing, they also pride themselves on providing any solution needed for customers.
Jim Larko has over 20 years of industry experience. You'll find a host of great ideas and concepts in our interview with him. Once you hear his audio interview, you'll be better prepared for working with national aggregators, as well. Katsam Enterprises is a very fitting Contractor of the Month for August, 2009.
---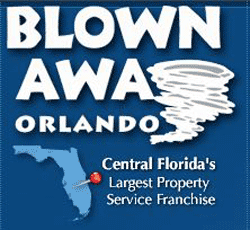 July, Blown Away, LLC
Ron Barnett has grown his business from the ground up in the last decade. Barnett's extensive audio interview explores the 'bigger picture' for growing your sweeping company.
In ten years, Ron Barnett has grown his Blown Away, LLC operation from a sweat equity startup to 20 service vehicles and 40 employees. Plus, they are now offering a franchise system designed not just for startups, but for helping ensure profitability to current one- and two-sweeper contractors. Our feature article includes an hour-long audio interview with Ron, which offers a host of 'big picture,' very thought-provoking questions, ideas and information that make it a 'must listen' for any and every sweeping contractor.
Read and listen to the article to see why Blown Away, LLC fits the profile of being our July, 2009, Contractor of the Month.
---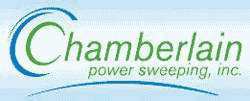 June, Chamberlain Power Sweeping, Inc.
Christy Schmidt, president of Chamberlain Power Sweeping, Inc., is a fixture at the annual National Pavement Exposition. She stands out in her willingness to be involved, as well as in her communication skills. She's there ready to learn or to offer advice to others, whichever might be needed.
Today, Chamberlain Power Sweeping is on what an increasing number of people consider to be the forefront of providing a cost-effective service mix to its customers. Their fleet of six sweepers is evenly split between chassis-mounted air sweepers and tow-behind units. Our feature article includes a twenty-minute audio interview with Christy, as well as other information on the company's success factors.
Read and listen to the article to see why Chamberlain Power Sweeping, Inc. fits the profile of being our June, 2009, Contractor of the Month.
---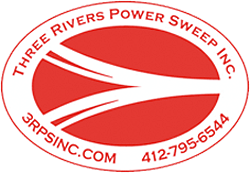 May, Three Rivers Power Sweep, Inc.
At about age 12, Leroy Stotler started working in the family sweeping business under the tutelage of his mother and aunt, Kathy Stotler and Linda Smith, respectively. When he reached college age, he became an engineer and worked in the high-tech software industry for the better part of two decades.
A few years ago, Leroy came back to become owner of Three Rivers Power Sweep, although Linda and Kathy still keep their hand in. Besides sweeping, the organization handles event cleanup for Pittsburgh's major league stadiums and much more. Our feature article includes a twenty-minute audio interview with Leroy, as well as other information on the company's success factors.
Read and listen why Three Rivers Power Sweep, Inc. is such a good choice for our May, 2009, Contractor of the Month.
---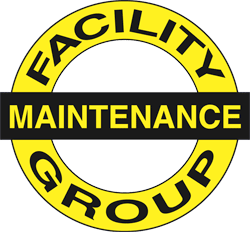 April, Facility Maintenance Group
Jacob Rogers grew up working in his dad's landscaping business. Rogers says he got into sweeping via an almost chance coincidence: One day when he was at his uncle's he noticed a beat-up 80's Supervac sweeper parked there. His uncle had bought it but never followed through with getting into sweeping. Arrangements were made to buy the machine and, voila, Jacob found himself a sweeping contractor.
Our feature article discusses the horizontal business model Rogers chose for his company's expansion. In addition to parking lot sweeping, Facility Maintenance Group now performs literally dozens of other tasks, from carpentry to drywall to sealcoating to janitorial and floor care. Read and listen to why this has created a successful situation in the downturn economy of 2009 for our April, 2009, Contractor of the Month.
---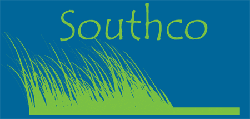 March, Southco Sweeping and Maintenance
Dale McCaskill started his company in 1989 as a part-time venture to supplement his job in the advertising industry. Then, not long after, he was given his usual paycheck from the ad agency with a rather unusual caveat: "Here's your check, which we don't have enough money to cover. Plus, the company is closing down so you no longer have a job."
Our feature article discusses how McCaskill and his wife, Debbie, became professional enough in the sweeping industry to both be the Featured Contractor for March and to also become the recipient of WorldSweeper.com's annual Award of Excellence in Power Sweeping.
---

February, Kleen Sweeps, Inc.
When Shellee Marchado took over Kleen Sweeps, Inc. from her husband a decade ago, the company had one sweeper and one account.
Our feature article discusses how the company has become the dominant sweeping force on the island of Oahu, with a fleet made up mostly of TYMCO sweepers, including a new 500 SX, as well as an Elgin broom machine.
---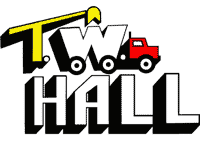 January, T.W. Hall Company
For almost 30 years Juneau, Alaska-based T.W. Hall has been a well-known mainstay in their market area.
Our feature article on the company discusses how the husband-and-wife team of Cathy and Dwan Hall have used diversification, including into the power sweeping business, as the way to stay at the forefront of helping their customers get what they need.
---
Be sure to also take a look at our previous Contractors of the Month.
If you have questions or comments about this section of the website, or would like for your company to be considered for this honor, please, let us know.