---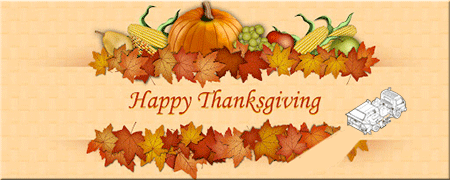 Infrastructure Bill Should Expand Demand for Sweeping Services
by Ranger Kidwell-Ross, editor
WorldSweeper.com
In my December 2019 editorial in this newsletter I wrote the following:
Dear Santa: Please bring lawmakers the political will – and common sense – to pass legislation that addresses our crumbling infrastructure, including a more widespread recognition of power sweeping as the leading BMP for mitigating the pavement-based pollution entering our waterways.

Due to conflicts between the progressive and moderate wings of the Democratic party, many observers thought time was running out for the legislation to pass. Just this calendar year, according to the Congress.gov website, there were 35 losing roll call votes on the bill, which is called the "Infrastructure Investment and Jobs Act."
However, the American Congress finally passed, and the President signed on November 15th, the wide-ranging bill worth over a trillion dollars – i.e., an investment of over one million millions of dollars. According to reports, the Act money is designated to update the country's ailing and failing infrastructure. The industry good news: Many of the infrastructure upgrade projects envisioned will require sweepers.
Areas of the legislation that should benefit power sweeping include 'Buy America' provisions; rural bridge rebuilding; and, the reauthorization of a number of federal-aid highway programs. Many of those elements should bring increased revenue opportunities for sweeping contractors, as well as demand for additional street and construction class sweepers for the manufacturing community.
In other news, we applaud Merit Sweeprite for introducing to the North American marketplace the first all-electric, chassis-mounted, machine for parking area sweeping. Since the new e-Raven sweeper was designed by the venerable Les Hulickso, it should be a top-shelf item. To help you prepare for the inevitable move toward electric-powered sweepers suitable for all industry segments, in this issue we also offer an article tailored to helping you know what you might want to consider before making that transition.
Also be sure to check out our annual reminder article about the considerations you need to have – and the recommendations you need to follow – for your holiday office parties. With Covid 19 still wreaking havoc everywhere, the information is more important than ever if you want to have a ho-ho-happy Holiday Season.
As always, if you have any news of potential interest to the power sweeping community, please let us know. Between this publication, the WorldSweeper.com website, and the World Sweeping Association, we'll be sure to get the information passed along to interested readers.
Good Sweeping,



Editor, WorldSweeper.com
Executive Director, World Sweeping Association
Member, PAVEMENT Hall of Fame
PS If you're a contractor I urge you to check out the many benefits of membership in the World Sweeping Association. Also, if you haven't 'liked' our WorldSweeper Facebook page, what are you waiting for? That's where we offer a variety of industry previews and updates on an ongoing basis.

---
November Newsletter Contents
(Scroll down to read stories or click on links below.)
---

Sweeprite's New Electric Chassis Parking Lot Sweeper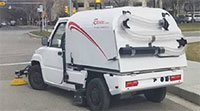 Sweeprite's Les Huliscko has long been known for his innovative designs, which include the Sweeprite Husky and SR2200 as well as the Python Road Wizard. His latest design is North America's first chassis-mounted, all-electric parking area sweeper.
Sweeprite's e-Raven – which has an entirely electric-powered chassis, sweeper fan and twin curb brooms – appears it will have a ready-made niche in the market for parking area sweepers. The 'niche portion' is primarily due to the chassis' top speed of 25 mph and, perhaps, the machine's dump height of 32". Still, for urban usage, in-house mall sweeping and indoor/outdoor industrial applications with no pollutant output, the e-Raven seems destined to develop a dedicated following.
Check out the e-Raven. Our coverage includes a link to a brochure on the sweeper as well as an informative 12-minute podcast audio with Sweeprite's Sales Manager, Dario Manti.
---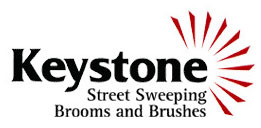 Keystone Launches New Customer Portal to Provide Access to Order Tracking and Invoices
Keystone Plastics has developed a customer-centric online portal that provides real-time access to important account-related information including sales orders, invoices, credit memos, tracking information, account statements and more.
Mike Santos, Sales and Marketing Manager for Keystone Plastics, said the launch has the full support of the entire Keystone organization and that "We continue to prioritize our customers as our number one focus here at Keystone and this portal was developed with them top-of-mind. We hope customers find this to be a useful tool to track their orders, access their account statements and more."
Check out the new Keystone portal.
---
Electric Chassis: What Testing Shows So Far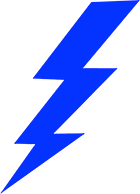 Electric-powered sweepers and chassis won't soon be available: they're here now. In the course of the coming year you should expect a number of makes and models to become available in the US, a country that is actually lagging behind Europe and Asia in the availability and adoption of electric vehicles, including sweepers.
To help you prepare, this article offers the experience some of the major trucking lines have had as they've tested electric chassis on their overland and city routes. Not surprisingly, the reports are most all very positive. Negatives used to center around longevity of service between charges; however, due to increasing breakthroughs in battery technology that problem is rapidly receding. Today, the biggest rap on electrics is probably the need for dedicated charging stations, not a deal-breaker for most fleet owners.
Check out our information on electric chassis testing to date.
---
Minimizing Employee Stress and Defining Company Policy During the Holidays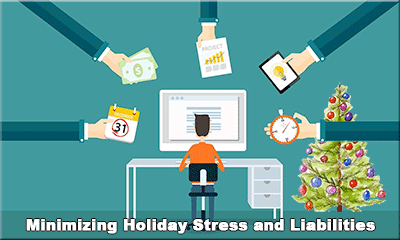 The Holiday Season is one of the most stressful times of the year for both managers and line workers in the public and private sweeping industry sectors. At the same time – given COVID 19 as well as the ever-changing requirements for defining non-offensive company policy and minimizing liabilities – it's more important than ever for organizations to develop cohesive holiday plans.

WorldSweeper's editor provides an overview on these topics as they relate to the power sweeping industry, as well as links to stress reduction tips for managers, holiday party guidelines from our legal information section and an end-of-the-yeaer, thought-provoking, view on the documented value provided by what are called 'prosocial employee bonus systems.'
---
Private Equity Company, Broadtree Partners, Announces Purchase of Szeremi Sweeping Service, LLC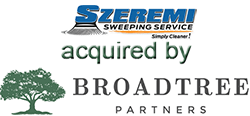 West Sweeping Services Holdings, LLC ("West Sweeping), a portfolio company of a mid-market private equity fund, Broadtree Partners, has acquired Szeremi Sweeping Service, LLC ("Szeremi Sweeping"). Previously, West/Broadtree had purchased two of California's largest sweeping contractors, Contract Sweeping and Statewide Sweeping. Both of those companies originated as sister companies to Universal Site Services, Inc., a full-site service maintenance company that was founded in 1958.
According to the press release from West Sweeping, Szeremi Sweeping, a Sacramento-based company, is one of Northern California's largest construction sweeping companies. It also provides sweeping services for residential and municipal customers. Bryan and Andrea Szeremi, the founders, will be equity holders of West Sweeping and will continue to support the operations of Szeremi Sweeping and provide meaningful support to West Sweeping.
Check out the details of the purchase.
---
Massive DeAngelo Brothers Organization Declares Bankruptcy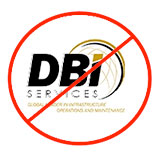 On October 25th DBI Services, one of the largest providers of infrastructure services in America – including highway, street and construction sweeping – declared bankruptcy. This came with no warning to the company's 2000+ employees who operated the firm up and down the entire east coast of the US.
In March of 2014 DBI Services was recapitalized via a $175 million fund managed by Tecum Capital Management, Inc. The company's website indicated "operating and financial challenges, and sudden and unexpected setbacks, particularly the decision of its primary lender to discontinue all funding" caused the bankruptcy.
Editor's Note: When I began the Supervac Quarterly for the Schwarze family in 1988 the DeAngelo Brothers were one the first companies I interviewed about their sweeping operations.
---
Not Exactly Sweeping: Indiana Man Steals Sweeper and Tries to Elude Police
Dateline November 8th, Richmond, Indiana: In a stunt right out of the lyrics of the song "Still Dumb After All These Years" (written by my friend Charlie Gearheart and performed by his band, Goose Creek Symphony) an Indiana man not only stole a broom sweeper – then, he eluded the police in it for over an hour!
The driver hit other vehicles, swerved at people like he was going to hit them and drove the sweeper through residential yards. The thief, 54-year-old (enough to know better...) Sammy Allen, led officers on a wild and woolley 10-15 mph pursuit.
Due to the slow speed of the sweeper Allen was able to elude spike strips and the escapade didn't end until he drove the sweeper into a river – at which point he tried to run away. However, a canine member of the force brought him to justice, where he's now facing at least four separate serious charges.
If you want to see the @two-minute video of the chase and read more about it, courtesy of coverage by Indianapolis' FOX 59, click on the image below.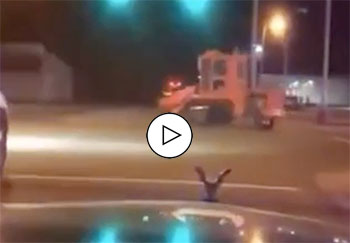 ---