Getting Ready for Electric-Powered Sweepers
by Ranger Kidwell-Ross
posted November 2021
Electric sweepers have long been predicted to become a significant part of the industry marketplace. That time is not just approaching anymore; rather, the shift has begun.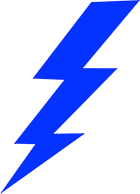 Back in mid-2018, Tropos Motors entered the electric-powered sweeper market by offering its ABLE Sweep, an electric sweeper on an eCUV (electric compact utility vehicle) chassis. Then, in mid 2019, Global Environmental was the first U.S. manufacturer to offer entirely electric street sweepers, the company's M3 and M4 models. In December of that same year, Elgin introduced a plug-in hybrid Broom Bear model. Then, in October of 2021 we reported on Bucher Municipal's CityCat 2020ev, that is not only all-electric but had been approved for driverless operation by Singapore.
Still, there was not a parking area sweeper introduced by a veteran sweeper manufacturer until November of 2021, when Canadian-based Sweeprite came out with its all-electric e-Raven model. Since electric vehicle chassis are being introduced into long-haul and regional delivery fleets at an increasing pace, there is little doubt those chassis – which have been very well received by test users – will soon become part of U.S. sweeper fleets.
To help those in the industry prepare for using electric sweepers, the following are tips provided from the experience of now-experienced users from the world of trucking. As you will read, in addition to the other factors involved in using electric vehicles is the widespread advice to plan ahead for the changeover. Because the technology is so new, to put in high voltage charging stations and any other needed infrastructure you may have to navigate a variety of local and state ordinances. We suggest you investigate those regulations now, before you head down the path of purchasing.
According to Fleet Equipment magazine, 2020 was the first time that fleets began to take delivery of electric trucks as part of pilot programs. Penske Trucking is reportedly the first fleet to have logged over 10,000 road miles on electric chassis, which the company achieved using two electric Freightliner Innovation Fleet eCascadia models. The testing was done for a restaurant chain on two multiple daily store delivery routes in Southern California.

Paul Rosa, senior vice president of procurement and fleet planning at Penske, says "Our experience has been tremendous. It has been amazing. The important thing we had to do is put the trucks in all different types of routes, because you don't want to just test the same route or the same kind of routes all the time; you want to venture out.
"Penske tested routes with various numbers of stops, heavier and lighter loads, and several other changes to test the vehicles' capabilities and range... [We took them out] to the max range that it can do – for this example, we'll just say it's 150 miles – we'll have units going out 150 miles, some going out 130, some going out 100, some going out 80. Then we switch up and we have them going into different topographies, different areas where there are higher hills and so on with the same range."
Rosa said Penske's expectation was that the electrics would perform better than their current ICE (internal combustion engine) fleet. Their current experience is that their expectations have been exceeded. That includes how the trucks have performed from a power standpoint, from a driver comfort standpoint and from how quiet they are. Rosa went on to highlight the importance of keeping drivers happy and says the electric trucks can achieve this goal.
He did caution, however, to work on your infrastructure knowing that once you order an electric vehicle chances are delivery will be several months out, perhaps even more given the current bottlenecks in chassis manufacturing.
"What people also don't realize," continues Rosa, "is what you have to go through just to get prepared to put in the infrastructure. You've got to work with your local municipality to get the permits. You've got to work with utility companies to get the site assessed to see if it even has the capability of the power that you need. So there are so many things that have to line up for somebody to even get infrastructure started."

National trucking firm, DHE, has been integral to Volvo's testing process. That company's experience in many ways echoes Penske's results. Troy Musgrave, director of process improvement at DHE, said his company is using electric trucks as "typical pickup and delivery," doing about 80 miles per day, which matches 60% to 70% of its regional box truck routes. He says the box trucks used on those routes have been "super consistent." He also likes that the chassis are basically identical to Volvo's diesel models, just with an electric powertrain.

However, Musgrave agreed with Penske's experience in terms of the charging infrastructure: "We've had our difficulties with the charging infrastructure – there's software that communicates with the vehicle, the batteries have software and have to match up with that communication. There are opportunities for helping with fuel economy by charging at scheduled times versus unmanaged charging. Construction of the infrastructure was lengthy and had some barriers that we had to overcome, and while charger performance has improved, it continues to be a work in progress."

That said, DHE is now adding more electric truck's to its fleet, having committed to purchase 10 additional electric regional box trucks plus further investments in charging infrastructure.