by Ranger Kidwell-Ross, Editor
WorldSweeper.com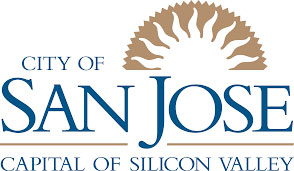 In 2016 the independent Auditor's Department of the City of San Jose, California, conducted an in-depth analysis of that city's street sweeping program.
The resulting report – which is 72 pages in length – is entitled "Street Sweeping: Significant Investment and Re-tooling are Needed to Achieve Cleaner Streets."
Research shows that sediment accumulated on paved surfaces is the major source of nonpoint pollutants found in urban runoff. Urban storm water carries sediment-borne pollutants that have accumulated on pavement – streets, parking lots and driveways – after eroding from adjoining plots or wearing from pavement by heavy traffic or studded tires. Oil and greases, heavy metals from car exhaust and tire wear: all may contaminate sediment. In addition, decaying organic litter can release nutrients which deplete the oxygen levels in receiving waters.
To comply with federal regulations concerning water quality, municipal sweeping programs may become more important than ever before. But in order to meet this challenge, the methods of sweeping will have to change, as well.
The Report, which we have linked below, is one of the most comprehensive and well-researched I've seen on the topic of street sweeping. I strongly suggest the San Jose report as required reading for all sweeping managers looking for ways to make their own sweeping programs more cost-effective – and effective.
Currently, San Jose street sweeping is funded by rate payer revenue out of the Storm Sewer Operating Fund. In 2014-15, program expenditures totaled $3.8 million. Department of Transportation (DOT) staff and equipment provide street sweeping along the City's commercial streets, while residential streets are swept by an outside contractor. DOT manages the overall street sweeping program while the Environmental Services Department (ESD) administers the residential street sweeping contract. This hybrid service delivery model has been in place since at least 2001.
The Report offers a comprehensive look at a variety of areas to do with street sweeping. Findings include:
Significant Investment and Re-Tooling Are Needed to Achieve Cleaner Streets
Street Sweeping Operations Are Under-Resourced
The City Would Benefit From Improved Schedules and Routes
The City Can Do More to Minimize Barriers to Street Sweeping
The City Should Provide Better Information to the Public
Since the two years since this report was released, there have been a number of changes made to the City of San Jose's street sweeping program. In our November WorldSweeper e-newsletter we plan to include a podcast interview with leaders of the San Jose sweeping department.

Once you have taken a look at the linked report, we encourage you to contact us with any questions you would like to be asked during this podcast. San Jose appears to be operating one of the most progressive street sweeping programs in the country. We are pleased to work with the City to provide to our readers the benefits of the wisdom San Jose sweeping managers have accumulated.