---
Winding Down After 35 Years of Power Sweeping Involvement
by Ranger Kidwell-Ross, editor
WorldSweeper.com
In 1987 I began work for the Schwarze family on what became the SuperVac Quarterly newsletter. Then, in the early 1990s I founded and produced the first actual magazine for power sweeping, American Sweeper.

In 1994 American Sweeper won an APEX Award for Publication Excellence. Every year since I'm proud to report winning at least one APEX for some type of sweeping industry project. The APEX organization has confirmed I'm the only individual or company in the history of its competition to have accomplished that unbroken record.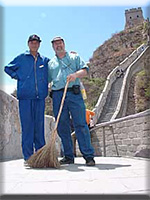 I'm also proud to have traveled to – and reported about sweeping from – over a dozen countries in addition to the U.S. I've also garnered sweeping stories from more than a dozen others. Throughout all I have done my best to expand and enhance the professionalism and visibility of the power sweeping industry.
On June 21st WorldSweeper will celebrate its 18th year of operation and this issue marks the 184th e-newsletter I've sent out since it began. Each of those had a six or seven articles, marking well over 1,000 in all.
Now in my early '70s, I've decided it's time to step away. Starting with the June newsletter issue you can expect a few more reprise articles than we have featured to date. At the same time, I'll be evaluating where the massive archive that is WorldSweeper should end up as I head from semi-retirement toward the real thing.
My hope is that the WorldSweeper website – currently comprised of 69.5GB of data spanning 86,409 individual items – will continue long after the memory of the person who started it has receded to a faint memory.
Through the years I have been approached by several entities interested in obtaining "Earth's Largest Power Sweeping Resource"TM whenever I might retire. These have included sweeper manufacturers from several countries including China, a couple private equity firms, and a few others. Of course I'd like to see this archive be placed where it would continue on as the most informative news media outlet in the power sweeping industry. Let me know if you have ideas on where might be best for that to happen.
As you will read and hear in this month's feature article, my Zoom podcast interview with the retiring VP & GM of Elgin Sweeper, Mike Higgins, we have both been witness to many changes in the power sweeping industry in the past three decades. Perhaps most importantly – as WorldSweeper has reported via several studies from multiple states – at long last street sweeping is on the cusp of becoming widely recognized as it should: the first line of defense for pavement-based pollution runoff.
We have a wide variety of information in our articles this month so you are bound to find interest in some. And, as always, if you have any news of potential interest to the power sweeping community, please let us know. Between this publication, the WorldSweeper.com website, and the World Sweeping Association, we'll be sure to get the information passed along to interested readers.
Good Sweeping,



Editor, WorldSweeper.com
Executive Director, World Sweeping Association
Member, PAVEMENT Hall of Fame
PS If you're a contractor I urge you to check out the many benefits of membership in the World Sweeping Association. Also, if you haven't 'liked' our WorldSweeper Facebook page, what are you waiting for? That's where we offer a variety of industry previews and updates on an ongoing basis.

---
May Newsletter Contents
(Scroll down to read stories or click on links below.)
---
Elgin Sweeper's VP & GM, Mike Higgins, Retires


Mike Higgins started work as an engineer for Elgin Sweeper in 1987, the same year that Ranger Kidwell-Ross started work on the first newsletter for sweeping contractors, the Supervac Quarterly. Mike is now retiring as the Vice President and General Manager of Elgin. Ranger is also heading toward retirement.
Before Higgins left his position at Elgin, the two shared stories on a Zoom call about what has occurred in the 30+ year interim, including the many changes in manufacturing processes, the types of sweepers being built, the increase in machine efficiency across-the-board and much more.
Watch the Zoom exchange between the two industry veterans.
---
Jay Presutti Hosting Monthly Virtual 'Sweepers Roundtable'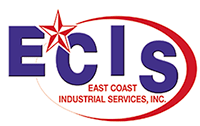 Jay Presutti is a principal of NY-based East Coast Industrial Services, Inc. The WSA Founding Member company – this year's winner of the WorldSweeper/WSA Award of Excellence in Power Sweeping – has started up a monthly virtual roundtable event for contractors. There is currently no charge for the event, the next one of which is scheduled for Monday, June 19th. All the info you need, including the topics for June, is at this pdf file.

However, to get onto the mailing list for future roundtable discussions, you need to follow the directions on the pdf and send an email that includes your first and last name along with your email address, company name and location, to Presutti via email to this address: jpresutti@eastcoast-inc.com.
---
Mathieu – Fayat Group Chooses Forsee Power to Electrify Its Street Sweepers and Washers

Mathieu, a division of Fayat Group, has chosen to equip its street sweepers and washers with Forsee Power battery systems, an expert in smart battery systems for sustainable electromobility. The partnership will allow Mathieu to enable zero-emission sweeper operations in urban environments.
The vehicles will incorporate ZEN 8 SLIM, a versatile and ultra-thin battery developed by Forsee Power engineers for the off-highway market.
---
WSA Scholarship Availability and Deadline Reminder

The deadline to apply for the World Sweeping Association's Memorial Scholarships is, as usual, July 1st. If you haven't already, now is the time to print out the WSA Scholarship Program announcement; then, hand it out to your employees, talk about it at a company meeting, post it in the break room, etc.
Here's the link to the bulletin, applications, and more. Please provide this information to your employees in case they have children graduating and headed to higher education next fall. The two scholarships are available to those going to technical and trade schools, community colleges and similar, not just to four-year universities. Any children of people working in the power sweeping industry are eligible, except children of sweeping company owners.
Unfortunately, the WSA Scholarship Fund has been depleted so prior to then the Association will be doing some industry fund-raising to get up to the $4,000/year the program requires. If you are in a position to donate to the non-profit World Sweeping Foundation, which handles scholarship disbursement, please contact them.
Read and print out the information.
---
Autonomous Street Sweepers Take to China's Streets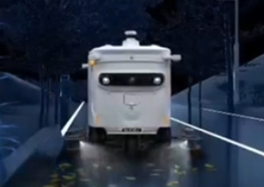 The Chinese city of Shenzhen has turned to a clever solution to keep one of its foremost attractions tidy – autonomous street sweepers. Shenzhen's Xiangmi Park (or Citizen Park), a renowned beauty spot, rather than its roads, has started playing host to a fleet of particularly innovative vehicles.
In addition to the ability to guide itself, the Taoping sweeper also provides several "intelligent" features including garbage sorting, multi-functional cleaning and overflow detection. It is hoped the sweepers' deployment will help reduce the sizable cost of keeping the park free of trash.
Even more clever is the sweepers' ability to be charged at what Taoping describes as a "smart rest station," essentially a covered facility that doubles up as a convenient stop for visitors where they can charge their devices, buy food and drink from vending machines and more. This eliminates the need for expensive charging solutions for the sweepers.
On May 1st, Taoping announced that it had won a $1.6 (US) contract to supply its innovative Smart Rest Stations, autonomous street sweepers, and other related products and services to Beijing Huida Dianjian Technology Co., Ltd.
---


Japan Turns Trash Collecting Into Sporting Contest
SpoGomi, a combination of 'sport' and 'gomi' (Japanese for rubbish) is a popular competition in which teams of 3-5 people try to pick up the most trash of the highest quality in a set period of time. Japan recently announced that it would host the first SpoGomi World Cup in November of 2023, with teams from all over the world scouring the streets of Tokyo in search of trash to pick up.
The inaugural SpoGomi World Cup sounds like a great way to encourage people to keep public spaces clean. Each team of three players will have 60 minutes to gather the most trash from a designated area while trying to sort it correctly into color-coded bags for each type (burnable waste, recyclable plastic, metal cans, etc.). (A shout out and thanks to Louisville Pavement Sweep's Jim Blackerby for sending us the info on the story!)
---
---