Elgin Sweeper's Mike Higgins Retires


by Ranger Kidwell-Ross
May 2023

Mike Higgins started work as an engineer for Elgin Sweeper in 1987. He retired in 2023 as the Vice President and General Manager of the company.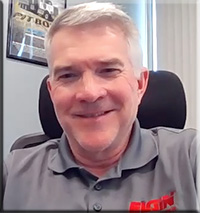 In the same year that I started work on the first newsletter for sweeping contractors, the Supervac Quarterly, Mike Higgins signed on with Elgin Sweeper as an engineer. In the interim, Mike worked his way up to become a VP as well as the company's General Manager for over a decade.
Before Higgins left his position at Elgin, the two industry veterans shared stories about what has occurred in the 30+ year interim, including the many changes in manufacturing processes, the types of sweepers being built, the increase in machine efficiency across-the-board and much more.
If you'd like to know more about the history of the power sweeping industry from 1987 to 2023 – including some predictions for the future of the industry – you'll want to watch and listen to the following hour-long podcast. Just click on the image below.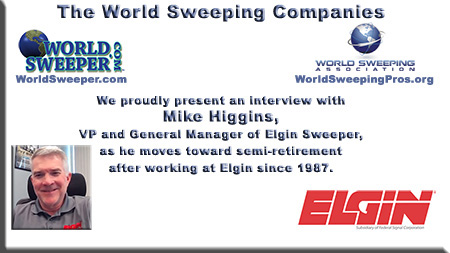 We're always on the lookout for more sweeper-oriented information we can add to the website, so let us know if you find interesting information about sweeping.