Brothers Cleaning Services Emphasizes the Personal Touch

In its 38th year, Oregon-based Brothers Cleaning Services, Inc. has garnered a positive reputation in a variety of service areas in addition to parking area sweeping. In part because the company's president handles much of outside sales, the company has successfully kept in touch with its customer base through the years.

Today, the organization boasts an inside service team of over 100 in a relatively small market, so the company is clearly doing many things right.
by Ranger Kidwell-Ross
In 1972, fresh out of college, Tony Metcalf and his friend, Bob Kramer, took off to Alaska to celebrate. By the time they returned, both had decided to attend graduate school at the University of Oregon. Which meant they'd need to do something to support themselves.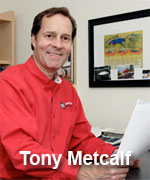 Instead of trying to find a job, the two decided to pursue the American Dream of going into business for themselves. With a $1200 loan from one of Kramer's relatives, the pair purchased a wet/dry vacuum cleaner and a shampoo machine, with the intent of cleaning carpets in homes and small businesses. To get business, Metcalf solicited door-to-door to get accounts and Kramer handled the service end of the deal.
The work ethic of the pair was a success and after several months they decided to 'temporarily' devote their full-time efforts to their fledgling business. However, there was no going back. Within six months they expanded by diversifying into janitorial service. Over time, they continued to expand on their contract accounts.
During these beginning stages the pair performed all of the work themselves, cleaning carpets in homes during the day and cleaning offices and restaurants at night. Since working day and night could only be a short-term option, it soon became necessary to spread the workload and the first company employees were hired.
It was about 1979 that fate put them into the parking lot sweeping business. A friend of theirs named Mike Dyck decided to quit being a parking lot sweeping contractor and join his brother's California-based sweeper manufacturing business, Mr. Air (now MASCO).
"Mike let us have his accounts for a good price and the deal included his sweeper," reminisced Metcalf. "We found that parking lot sweeping was a good fit for us, since most of our janitorial customers by this time were businesses with parking lots. Plus, we were already used to the conscientiousness needed to do a good job for property owners without them being there. Our current customers kenew they could count on us to continually provide quality results without oversight, something required for night parking area sweeping."
In 1988, Kramer left to pursue a career as a fine arts painter and ownership of a plant nursery, leaving Metcalf at the helm. Today, Brothers Cleaning self-describes itself as being the premier property maintenance company in their market area for over 30 years.
As a component of this, the company performs power sweeping for many shopping centers and office buildings in the Eugene-Springfield, Oregon area. They run MASCO and Schwarze sweepers. Many, if not most, of their customers also employ Brothers Cleaning for a variety of indoor services, like janitorial, floor polishing, carpet cleaning and more.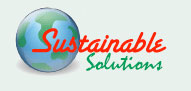 When asked about the 'Sustainable Solutions' link on the company website, Metcalf said "We have moved to using environmentally-sound cleaning products. At first we wondered if they'd do as good a job as the chemicals we used before, but that concern has been unfounded. Our customers know they can count on us to use products that will be good for them and for the environment. Plus, we know there is also less impact on our service associates with our emphasis on environmental correctness."
What has led to 38 years of success? Metcalf said that he leads the way in making sure customers know the Brothers Cleaning organization appreciates their business. "I do much of the outside sales in the company," said Metcalf. "That helps me keep a pulse on our customers and the job we're doing. I also do my best to 'pop in' on customers now and again when I'm in their area. That also helps increase our customer rapport and makes it easy for them to tell us how we're doing. Our goal is to provide the best possible level of service to all of our customers.
"One way we do that – and I think this is very important for any service business like ours – is to make sure customers can get hold of a real person whenever they call. Whether it's an exterior problem that involves sweeping or an emergency situation inside, clients want to be able to get hold of you right away. It just doesn't work to have someone leave a message in those situations, not knowing if they'll get a callback in an hour or if it might be a couple days."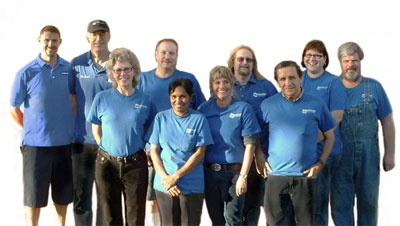 The company also makes it easy for customers to 'get to know' its management team. This is done via the 'Our Team' link on the Brothers Cleaning website. The page includes a photo and some general information about people in 10 different job categories in addition to Metcalf's position as president.
It even includes the photo you see to the right of representative employees on Brothers' service team. A potential customer is able to see that, when they choose Brothers Cleaning Services, the person onsite at their property will be uniformed. That can be a significant factor.
When most sweeping contractors expand their services, it is into additional pavement-based capabilities like striping and sealcoating. The niche combination Metcalf and Brothers Cleaning Services has found successful is one that I recommend other contractors consider. Rather than thinking "We now perform pavement-based sweeping, so what are other pavement-based services we can offer?" contractors might do well to modify their thoughts to performing more indoor services for their same customers.
Some sweeping contractors do perform services such as tenant cleanouts and light repair. Why not janitorial and carpet cleaning? Sell your new service on the concept that you have proven you can provide a high quality product while working unsupervised. Springboard that capability into doing other, night-based indoor work needed by your existing customers. You might find it a good fit for expansion.

To keep its extensive staff up-to-date on customer needs and company policy, Brothers Cleaning produces a monthly staff newsletter. The publication is used for announcing items like employee birthdays, staff and safety meetings, seasonal service suggestions, guidelines for ensuring equipment is in good working order and more. This provides a pattern of continuity and comaraderie to the service team, while giving Brothers' management a natural venue for alerting employees to company-wide information. Click here or on the newsletter logo to take a look at the October 2010 edition.
Metcalf also touched on the value that becoming part of your local Chamber of Commerce and other professional groups can have for your business. His cautions are that you should expect it to take time to have this pay dividends in terms of incoming business. His advice is to get involved because that's a good idea, not just for its potential business benefits. Through that involvement in the long term you will become known as someone who others will want to patronize on the business level.
You can hear for yourself what Tony Metcalf has to say in our 20-minute audio interview with him. The audio includes insights on what it takes to be successful over a nearly four decade span, as well as ideas for how to expand from power sweeping into a new, indoor service area such as janitorial or carpet cleaning.
---
Note: The audio interview with Metcalf will play without downloading any files onto your computer. If you hear the interview at 'chipmunk speed,' you will need to download the latest version of Adobe's free Flash player.
Note: To play the interview, click this link or on the small triangle inside the circle you see to the left. If you have any trouble accessing this audio, please let us know.
---
Tony Metcalf may be reached via email sent to tony@brotherscleaning.com. You may also reach him by calling 541-484-9402. The company's website is located at www.brotherscleaning.com.
If you have questions or comments about this interview, please, let us know and we can add it in as an addendum to this article.