About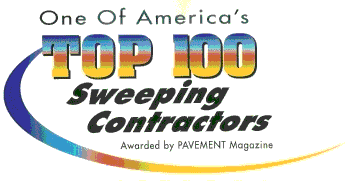 Based just east of Pittsburgh, Three Rivers Power Sweep, Inc. is recognized as one of the region's top commercial Power Sweeping companies. They have also been recognized by PAVEMENT Magazine as being one of America's Top 100 sweeping contractors.
Whether your concern is maintaining the appearance and cleanliness of your shopping center parking lot, reducing illicit discharge at your manufacturing plant, or controlling erosion from drag-out of your construction site, Three Rivers Power Sweep, Inc. (TRPS) has the equipment, experience, and service packages to solve your problems today.
 Three Rivers is a full-service company. Our sweeping operation ranges from smaller indoor scrubbers and sweepers through parking area vacuum sweepers and into the most heavy-duty of mechanical broom pickup needs. Along with the sweeping portion of the company are all the standard services like backpack blowing, trash can liner removal, and large item removal. In addition, our other services are extensive:
    Skid loader services
    Trash can and porter services
    Water flush truck services
    Snow removal and ice control
    Backpack blower services
    Power washing
    Labor for perimeter and heavy debris clearing
    Leaf removal
    Turnkey dumpster operations
    Lot layout and line striping
    Asphalt repair and sealing
Our clients enjoy 24 hr. emergency call-out services and flexible contracts that offer the right service at the right time. Find out more by calling TRPS today at 412-795-6544.