About
Power Vac Services, Inc.
We were proud to be the Featured Contractor for April 2014 at World Sweeping Association. Use this link to read the article as a pdf file.
One of the three partners in Power Vac Services, Claudia Passero, first became involved in the sweeping industry in 1984 when she went to work for sweeper manufacturer, Schwarze Industries, a company located in nearby Huntsville, Alabama.
When she and her husband, Anthony, decided to go into business for themselves in 2000, it was natural to become power sweeping contractors since the duo already knew so much about the industry. With a third partner, Tony Panino, they began sweeping that same year. Since then, the company has expanded its operation dramatically, both in geographical scope and in the number of services offered.
Power Vac Services now has 35 employees and offers all the services you see below and more. All work is provided very professionally. Equipment is repaired, when needed, by an in-house mechanical team, so always is operating at its best. If you need a power sweeping company anywhere in Alabama, Power Vac Services, LLC is your top choice.
If you are located in any of our other partial service araes of Mississippi, Tennessee, Florida, and Georgia, please call us to see if we service your particular area. When you choose Power Vac Services you can count on getting a great job done for you each and every time.
Services:
Parking Lot Sweeping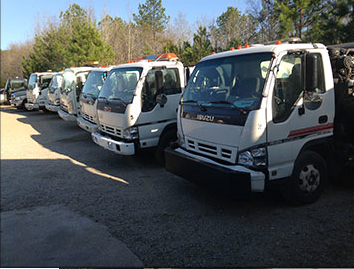 Landscaping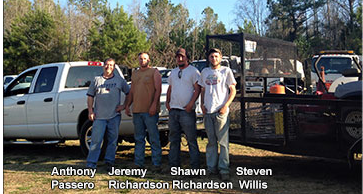 Power Washing