About
Local, Regional and National Property and Facilities Management Services

Outside Unlimited is your contractor for superior commercial property management, landscape management, parking lot sweeping, snow management and landscape design. Our trained and experienced local, regional and national account managers and field crews will maintain your properties in an attractive, healthy and safe condition at all times.
Parking Area Sweeping
Your parking lot is your customers' first impression. Not only should it be clean and beautiful; it needs to be safe, too. Our comprehensive national parking lot sweeping services will provide you with a tidy, well-maintained appearance that will inspire customer confidence and loyalty.
Our Parking Lot Sweeping Services Include:
Low-noise, high-grade power sweepers
Regular site inspections with your Account Manager
Pressure washing
Loading dock blowouts
Cigarette debris removal
Additional focus on identified "problem areas"
Storm management
Don't let debris like leaves, papers, broken glass and sand decrease the value of your property and expose you to unwarranted risk. Let our experienced, highly skilled technicians keep your property clean with first-rate power sweeping equipment.
We're sensitive to your needs and noise ordinance concerns, which is why we use quiet, low-noise emitting equipment that will keep your neighbors happy.
We provide services to:
Business and Office Parks
Manufacturing Facilities
Retail Facilities
Multi-Family Residential Properties
Single Family Home Communities
Military Housing Communities
Hotels Properties
Restaurant Properties
Public Facilities
Parks & Schools
 
Outside Unlimited also offers a wide variety of other exterior services.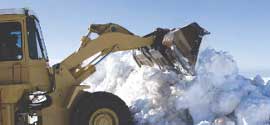 We provide complete landscape management services, including landscape design and construction. Outside Unlimited also provides snow and ice management services at all of our locations.
Five locations in three states to provide you with excellent service!
In addition to our home office, which is located in Meredeth, New Hampshire, Outside Unlimited has branch offices in the following areas:
Bedford, New Hampshire
Manchester, New Hampshire
North Andover, Massachusetts
Hartford, Connecticut