About

Proud to be the largest independent property maintenance company in central and western New York…Offering a variety of maintenance services, backed by our 100% "No Questions Asked Guarantee."
Our 'One Call Does It All' business model ensures any project will be completed professionally, on time, and within scope.   Our goal with each of our clients is to develop a long-term partnership that's based on old-fashioned customer service and attention to detail.
So whether its parking lot sweeping, snow management and de-icing, parking garage maintenance and cleaning, or represent a municipality looking for a cost-effective street sweeping program, our team at Spezio Property Services is ready.
Commercial Sweeping Services: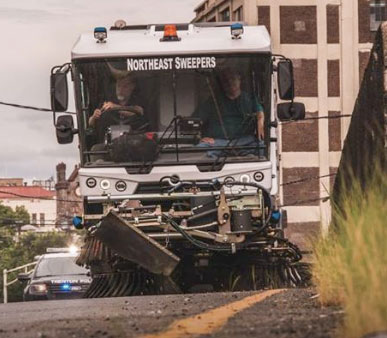 Clean, well-tended, parking lots and garages, common areas and sidewalks, make a positive first impression. In today's competitive business climate, a clean crisp environment is essential to attract quality retail tenants and their customers.Enhancing your business environment with the proven experts at Spezio Property Services makes good sense from the curb-line to the bottom line.
Parking Garages & Ramps Service
Depending on your parking garage's cleaning needs, we can provide any combination of power sweeping, power scrubbing and pressure washing.  We will communicate with you to define a scope of work that is reasonable and fits within your project's budget.
Landscaping:
We offer full service design, installation, and maintenance. Our services incorporate commercial landscaping.
Pressure Washing Services:
Whether you call it pressure washing or power washing, cleaning surfaces such as concrete, brick and stucco is one of our specialties.
From malls to multi-story parking garages, Spezio Property Services has both the experience and the correct professional equipment necessary to handle your project.
Other services available:
Municipal Sweeping

Property Maintenance

Property Management

Snow Services