About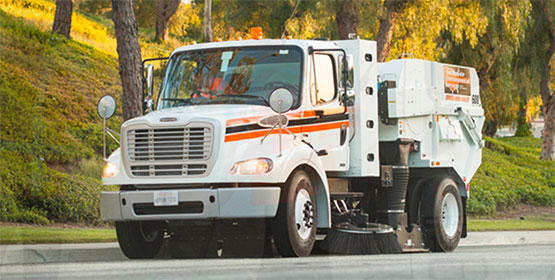 NES provides commercial sweeping and related services throughout the Southern California marketplace.
NES has become the preferred provider of street sweeping services equipped with the best and newest equipment available in the industry. Our extensive and expanding fleet of over 90 sweeping and cleaning vehicles are maintained regularly for a positive image and are continually upgraded with the latest technology.
We specialize in municipal, commercial, industrial, construction, and residential sweeping. We also do high pressure washing, roll-off services, and recycling under program AB939, as well as all the other services shown in the orange box.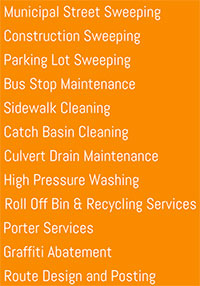 NES, a division of Joe's Sweeping, was one of the first companies in California to attain the status of Certified Sweeping Contractor through the North American Power Sweeping Association, are fully SCAQMD compliant and offer 24-hour dispatch. We currently sweep over 50 Southern California cities and in December of 2006 were showcased by WorldSweeper.com as one of its top 12 featured contractors.
If you want to discuss your needs with a company that specializes in BMP sweeping with a high level of productivity and professionalism, call 562.860.0604 or send an email to info@nes-sweeping.com.