Kleen Sweep is a professional litter control company serving all of East Texas. We help property managers, business owners, and other companies by providing comprehensive, detailed exterior cleaning services.
Kleen Sweep TX, a family, female-owned company, has been providing professional litter control to East Texas customers for over 42 years, and we pride ourselves on our ability to deliver high-quality and comprehensive services.
We treat each property as if it were our own, and remote customers have come to treat us as the eyes and ear for their property, depending on us to identify repairs and act as the custodians of their property in addition to maintaining it.
COMPANY VALUES
Kleen Sweep has been — and will always be — a company that treats its customers right. Our management and technicians will always go the extra mile to ensure that you're happy with your service.
QUALITY
We take pride in our work. We never take shortcuts or rush a job just to get to the next one. We take our time with each job to ensure that it's done properly. You can always trust that Kleen Sweep will get the job done right.
DEPENDABILITY
Kleen Sweep strives to be the most dependable commercial service company in the area. Whether you have a regular service schedule or are in the middle of an emergency, we'll always be there to help when you need it.
SERVICE AREA
Our offices are located in Kilgore, TX and we offer parking lot sweeping to Longview and the surrounding areas.
SERVICES OFFERED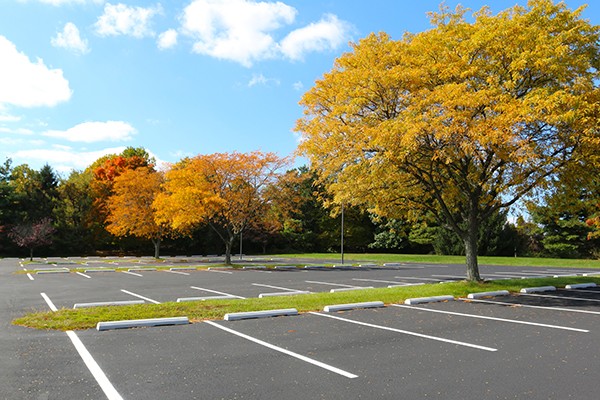 PARKING LOT SWEEPING SERVICES
POWER SWEEPING
POST-EVENT CLEAN UP
EMERGENCY CLEAN UP
LITTER AND TRASH CLEAN UP
POST-CONSTRUCTION CLEANING
INTERIOR CLEANING
PARKING LOT CLEANING
DEBRIS CLEANING
STREET CLEANING
PROFESSIONAL CONSTRUCTION CLEAN UP
EXTERIOR PORTERING SERVICES
WINDOW AND SILL CLEANING
DUMPSTER AND TRUCK WELL CLEANING
MINOR REPAIRS
Contact us today to see how we can help you -- give us a call at 903-758-4844 or visit us at kleensweeptx.com