About

The Eagle Eye Advantage is...
Our Staff!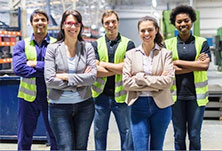 Responsiveness and communication is key! From our drivers to our support staff, from sweeping lots to handling accounting questions, our goal is to provide world-class customer service. You will find that we return calls, emails and texts right away.
We cover all of the Greater Detroit metro area: At Eagle Eye Parking Lot Sweeping, sweeps are scheduled with your convenience and schedule in mind. At commercial properties, most sweeping visits are performed at night when the parking area is empty so that your parking lot is clean and presentable in time for business traffic the next day.
You may never see us, but you will know we were there. Most of our commercial sweeping is performed at night. However, at residential properties, we can offer day sweeping in order to lessen the disturbance of the tenants and to better service any property that is emptier in the daytime. Call us now at 248.934.2119 to get started.
The Eagle Eye Team offers many advantages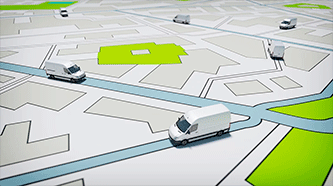 We use late-model air sweeper models designed to handle a wide variety of parking area litter and debris with the first pass. Because we use air sweepers our services are efficient at removing the 'fines' that contribute to slip-and-fall accidents and wear out of interior floor surfaces. All of our sweepers are also equipped with GPS tracking for your security and the ability to 'look back' at our service times should you need to do so.
Our in-house mechanics perform all maintenance and repairs on Eagle Eye equipment. Our technician team takes pride in maintaining our trucks and equipment to ensure that we meet and exceed customer expectations! Our in-house maintenance program guarantees that the sweeping equipment you need will be ready and in top operating condition when you need it.
Delivering world-class service at the best price - every time!
We want to be your professional commercial sweeping and maintenance service provider. We do the job right the first time! We want our first-time customers to call us again when they need services, and we work hard to impress our returning customers on every service call. Our attention to detail, our old-fashioned hard work, and our responsiveness are just a few reasons why we have a long list of positive customer references.
Call us at 248.934.2119 today to experience the Eagle Eye Advantage first hand.