About
C & D is a family-owned, diversified commercial construction and services company.
C & D has been proudly serving the Dallas-Fort Worth area since 1981. We can meet any need your business has for exterior maintenance repair and new construction. We operate 24 hours a day 7 days a week because we know that much of our work needs to be done at night since many of the buildings we service are used during the day.
We handle all types of parking area sweeping projects, from large to small/one time to daily.
Our services company also offers:        
Power Washing 

Striping

Paver Repair & Replacement

Masonry Repair and Patchwork (Brick, Block and all types of Stone)                  
Parking Garage Repair

Sandblasting                 

 Asphalt and Concrete Work (new and repairs)

ADA Compliance Work

 Installation of signage, speed bumps, etc...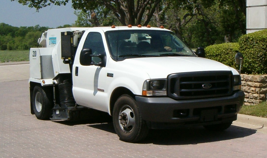 Since first impressions are made when potential tenants pull into the parking lot and view the property, having a well-maintained exterior is the most important part of giving a good first impression. Attention to detail is what sets us apart. In fact, C & D currently maintains seven properties that have won Toby Awards, which are 'outstanding building of the year' awards given by the Building Owners & Managers Association (BOMA)
Please keep us in mind the next time you put your property maintenance contract up for bid. As one of the leading commercial exterior property maintenance and construction companies in the Dallas-Fort Worth area, C & D can help set your property apart.
Who knows? Your property might be the next one to win a TOBY Award!