About
Top quality equipment, professional personnel and an exhaustive list of services — you will find that BrightStar can handle all of your property maintenance needs!
The BrightStar Team offers many pluses not available with other property maintenance companies. These include use of state-of-the-art equipment, 24-hour emergency response, and real-time tracking reports made available by our experienced staff. BrightStar service is extremely reliable and consistent, and we offer a dedicated client representative who will work with your organization to assure optimum results. You will find we offer competitive pricing and are licensed, insured and bonded for your safety and security.
No matter your need, we will be glad to provide you with a free evaluation of your needs and estimate of service. Complementary before every service agreement, one of our BrightStar personnel will be glad to meet with you on-site to assess and discuss your specific needs.
Parking Lot Sweeping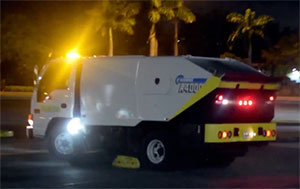 Our company maintains a variety of sweepers to ensure you have the right machine for the job at hand.
Our sweeping services are available on a routine schedule, up to seven-days-per-week or on an as-needed or emergency basis. The BrightStar mission is to do what's needed to ensure you receive a quality job on each and every sweep. Because we tailor our services to each of our customer's specifications, the services we provide on each sweeping visit are designed to maximize the cleanliness of our clients' facilities. Our sweeping services include the following:
Equipment: sweeper, hand blower, magnetic bar, & manual service
Service Area: property perimeter including parking lots, driveways, and high traffic areas
Remove all debris (trash, recyclable material, leaves & organic material, and other miscellaneous items)
Service includes blowing behind car stops and corner areas where trash can accumulate easily
Magnetic bar used to remove nails, screws, and other metallic debris that could cause harm to vehicles
---
Porter/Building & Area Maintenance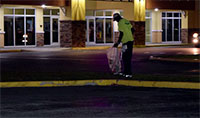 Equipment: blower & manual service
Service Area: sidewalks & walkways, entry/exit points, dumpster areas
Blow and/or hand clean all public areas, focusing on high traffic zones
Blow and/or hand clean all landscaping, including islands and mulched areas
Empty and re-line all trash receptacles, including ash trays located in common areas
Clean loading docks and ramps, including surrounding dumpster areas
---
​Pressure Cleaning & Power Washing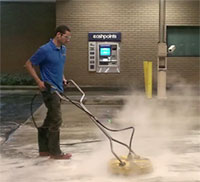 Equipment: industrial power washer, Boom Lift
Service Area: all exterior surfaces including high walls, commercial bathrooms, industrial kitchens
Removal of grime/algae/mould & fungi/mildew
Removal of graffiti, bubble gum, and other hard to clean substances, et cetera
Gas Stations, awnings, and advertising signs & billboards are included in this service
---
Janitorial Services
Equipment: manual service
Service Area: exterior & interior areas
Clean lobby, staff areas, and high traffic zones
Empty and reline all trash receptacles
Perform customized requests outlined by client, tailored to specific service needs
---
​&lt...