Street Smarts: Cleaning Up Gutter Clutter
by Amy Allen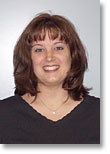 Editor's Note: When Amy Allen, NAPSA's Administrative Director, took a Critical Analysis and Research Writing class as part of her continuing education, when given a research assignment she wrote about -- sweeping! When she shared the information with me, I thought it well enough done that it should be provided to the entire industry. The following is what Amy's research spurred her to write.
Introduction:
Rev. Martin Luther King, Jr. said: "If a man is called to be a street sweeper he should sweep streets as Michelangelo painted, or Beethoven composed music, or Shakespeare wrote poetry. He should sweep streets so well that all the hosts of heaven and earth will pause to say, here lives a great street sweeper who did his job well" (Garris, 2006, The Words of the Rev. Martin Luther King Jr., section, para. 1).
Street sweepers play an important role in cleaning up litter and preventing pollutants from entering our environment. They're responsible for an important part of preventative maintenance programs within municipalities to help remove pollutants from storm water systems. Recently, it has been noticed by several street sweeping contractors, environmental codes pertaining to storm water waste are being rigidly enforced in certain areas of the country yet are much more lax in other areas.
Storm water maintenance, with regard to street sweeping, requires evaluation of the following key elements: how disposable waste is determined; why it is an environmental threat; and what preventive measures can be taken to minimize the effects of these toxins.
Determining Disposable Waste
In a recent publication for the State of Connecticut, street sweepings were defined as "materials such as sand, salt, leaves, broken glass, small pieces of metal, and other litter and debris removed from streets, parking lots and sidewalks in order to prevent these materials from being washed into storm sewers and surface waters, and to improve the appearance and safety of public road ways" (McCarthy, 2005, p.1).
The article continues to describe the most common toxins that can be found in street sweepings and prevented from entering our storm water system are chemical compounds that include zinc and copper. For example, street sweepers face concerns dumping debris because of what impact this may have on the environment.
When there is a vehicle accident, frequently a street sweeper is one of the agencies that help to clean up the roadway for continuing traffic. When this happens sweepings can contain hazardous waste. This hazardous waste must be disposed of in a precise manner to avoid creating any possible threats. The sweepings that are cleaned up after a collision may contain motor oil, gasoline, sulfurs used in asphalt products, and any the other roadway debris. It is important that these toxins are not washed into the storm water sewer drains. (McCarthy, 2005, p.2)
Environmental Threats
To further cement the importance of street sweeping, the EPA's website indicates street sweeping is common in most cities. Often sweeping is performed as a curb appeal measure, and to remove deep sediment buildup and large debris from curb gutters. In areas of the country that get frequent snow, street sweeping is performed in the spring to reduce pollutants from snowmelt and from the loads of road salt.
It also reduces the amount of sand, which was used for winter ice management, from re-entering our water system. And, "Seventy percent of cold climate storm water experts recommend street sweeping during the spring snowmelt as a pollution prevention measure" (CWP, 1997, http://cfpub.epa.gov/npdes/stormwater/menuofbmps/poll_10.cfm). http://cfpub.epa.gov/npdes/stormwater/menuofbmps/poll_10.cfm Because of the importance to the environment, sweeping is crucial to a municipality's storm water runoff program and the city's sewer and drain systems. When there is an overflow into the systems, storm water runoff can have a massive impact on a city. This is especially true when heavy rains prevent the water from dispersing properly.
The Metropolitan Water Reclamation District of Greater Chicago witnessed this firsthand three times in 2005 when the storm water runoff program was forced to open sewer drains into the Chicago River. This forced kayakers and canoeists to avoid locations where the runoff was being discharged. Street sweeping helps prevent sewer drains from becoming clogged with unnecessary silt and debris that gives more room for water to flow properly (Klein, 2006, no.1, 16).
Again, to demonstrate the catastrophic impact to the environment, the Minneapolis Clean Water Partnership designed a seven-year project to restore their "natural treasure." This plan was enacted due to decades of urbanization, which destroyed area wetlands and impoverished water quality. Their plan was to spend $8.1 million to restore these "treasures." Three years into the plan the techniques implemented were proven to be successful. The initial techniques included an increase to street sweeping practices and efficiency (The Ojibwe news, 1997, p.3).
Preventive Measures
Part of the storm water pollution problem is many cities haven't placed enough importance on street sweeping and what benefits are received by this service. Unfortunately, they're often reactive instead of proactive in relating to storm water runoff problems. One city in Michigan realized the benefits of street sweeping before it was too late.
In Roseville, Michigan: population 48,000; they discovered with the investment of a new waterless sweeper that they were able to increase their sweeping operations and continue year-round sweeping, provided there wasn't any snow. With an investment of the latest technology in street sweepers, an Elgin Waterless Eagle sweeper, Roseville is now able to sweep every city street six times per year. Additionally they also maintain the sweeping in public buildings and streets for special events ("Keeping Roadways Clean", 2005).
As the city of Roseville found, the easiest way to begin preventing storm water run off problems is to prevent the hazardous waste from entering the system. Street sweeping minimizes the impact to the storm water system. Another way to begin preventing pollutants from entering the storm water system is with placement of various products in the storm water drains and sewer systems.
Additionally, many urban areas also choose to install rain gardens and storm water retention ponds. Working together, all of these concepts help to minimize the hazardous waste from entering the waterways.
Some cities choose to hire street sweeping contractors to maintain their storm water maintenance programs. According to Phil Burris with Best Water Truck Service in Las Vegas, N.V., "My company has been hired by the city of Pahrump, a suburb 65 miles West of Las Vegas, to design, implement and create a storm water prevention program. We received the first of a five-year contract for more than $500,000.
"We are preparing to install a rain garden in the area most affected and a retention pond. One of the products we will be installing in the sewer system is a product called Silt Material. This product allows water to flow through but will collect the silt and sand. Installing Silt Material, we will first create a rock bed to contain the large debris and provide the security device for holding the Silt Material in place.
"According to BMPs (Best Management Practices) this product must be replaced whenever the product reaches 50% capacity or if it rains more than 1/2-inch. That is a lot of rain in Nevada." (P. Burris, personal communication, March 31, 2006).
However, in rural areas of the Midwest, sweepings of dirt, salt, sand and other fine particles are not creating the same kind of strict enforcement by the EPA. Byproducts of sweeping, in these areas, are being used quite often as fill dirt for constructions sites.
Dirt that is 'clean,' meaning separated from the solid trash particles, are often sold to developers as 'fill dirt.' Although in some instances this can be profitable, the long-term effects on the aquifer and land have not been established. Rachel Gornowicz, President of Vern's Parking Lot Maintenance stated, "This is an accepted practice in North Dakota." (R. Gornowicz, personal communication, March 24, 2006). Her company has frequently performed this service for developers.
Continuing around the country, in New York City contractors are required to sort your sweeping debris and follow strictly regulated procedures regarding the disposal of the dirt and sold by-products. There are high costs associated with the dumping of hazardous materials and specific locations that have been approved to accept this material.
Because of the highly populated areas of the city, often the waste transfer stations are completely enclosed to help eliminate the potential complaints from people living near the transfer station. In this area, along with Nevada, it is extremely important for preventative measures to be in place to reduce the impact on the environment. The EPA has enacted staff to enforce these measures with fines ranging in the neighborhood of $27,500 per day, per occurrence.
Conclusion:
Cities are becoming more aware of the importance of storm water prevention programs, and how increasing the effectiveness of street sweeping can improve their efforts. They're acknowledging what waste materials are and how these materials are affecting their environment.
Creating small caveats for only water to slip through is the goal in many large populations. Municipalities are beginning to see the effects of urbanization on their city and the potential hazard to the waterways. In some cases, they are already repairing damage that has been done and in others working on preventing future problems.
By examining the key elements of storm water maintenance: determining what disposable waste is; what threats can be posed to the environment; and what preventative measures can be taken, cities can plan programs to minimize these long term effects to the environment.
Amy Allen is Administrative Director for the North American Power Sweeping Association. She may be reached via email sent to amy@napsaonline.com or you can call her at 269-383-6993.
References
Garris, C. (2006, January 12). Martin Luther King's Conservative Legacy. Retrieved April 3, 2006, from http://www.heritage.org/Research/AmericanFoundingandHistory/wm961.cfm

Klein, S. A. (2006). You can stop the rain: Pollution too [Electronic version]. Crain's Chicago Business, 29(1), 16.

McCarthy, G. (2005). Guidelines for municipal management practices for street sweeping & catch basin cleanings. State of Connecticut Department of Environmental Protection, 1-8. Retrieved March 28, 2006, from www.dep.state.ct.us

Keeping Roadways Clean [Electronic version]. (2005). The American City & County, 120(9), 53. from Proquest (886522821).

Minneapolis Clean Water Partnership underway to restore our natural treasures. (1997, April 25). The Ojibwe News, p. 3. Retrieved March 27, 2006, from Proquest (493725131).

Pollution Prevention/Good Housekeeping for Municipal Operations (2002, August 15) Retrieved March 28, 2006, from http://cfpub.epa.gov/npdes/stormwater/menuofbmps/poll_10.cfm