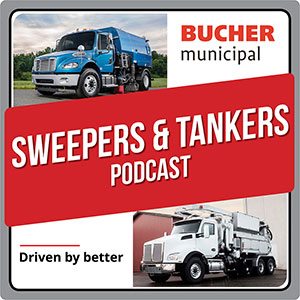 Street sweeping has long been recognized, although somewhat anecdotally, as an effective best management practice (BMP), one that can reduce the amount of stormwater pollutants entering storm conveyance systems and receiving waters.

In this half-hour Zoomcast episode on Bucher Municipal's 'Sweepers & Tankers' Podcast, WorldSweeper.com's Editor, Ranger Kidwell-Ross, provides the latest documented proof showing street sweeping to be nearly seven times more cost-effective than the next best method (catch basin systems) for removing Nitrogen and Phosphorus from the pavement runoff stream.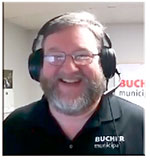 If you want to know more about the pollutant removal value offered by street sweeping, there's no better way to find out than to watch this episode of the Sweepers & Tankers podcast, which is hosted by Matt Starnes, Marketing Manager for Bucher Municipal.
Starnes interviews Ranger Kidwell-Ross about what recent scientific studies have shown to be the significant advantage street sweeping has over the next best method of dealing with pavement-based runoff of Total Nitrogen and Total Phosphorus. The Zoomcast includes both video of Matt and Ranger, as well as a series of slides provided by Ranger.
Before or after watching the video you are welcome to download those presentation slides used by Kidwell-Ross as a PDF file. That file is located here.
Click here if you want to access the video only version of the interview.
This link is where you can access all of the Sweepers & Tankers podcast episodes.
---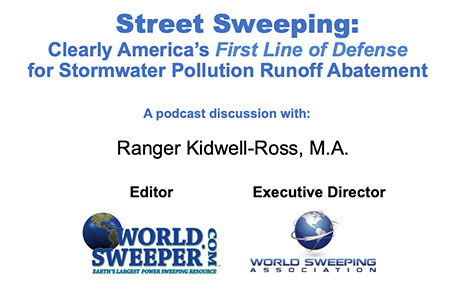 ---
In the event you can't watch the presentation linked above at our website, its YouTube direct link is: https://youtu.be/tMr5-wrXbx0

Also, if you want to learn more about the 'Sweepers & Tankers' podcast concept, here is a link to a 6-minute video interview Kidwell-Ross conducted with Starnes to introduce the podcast to our sweeping industry audience.

Editor's Note: We also have an even more comprehensive Zoomcast on this topic, which is a re-creation of the 46-minute presentation the author gave, along with noted sweeper researcher, Roger Sutherland, at 'StormCon 2020 Virtual.' In addition to the pollution abatement information, that presentation also includes ways to maximize value/minimize cost when street sweeping.

In the event you have questions or comments for Kidwell-Ross, you may reach him at editor@ worldsweeper.com.


---
If you have questions or comments about this article, please let us know. If appropriate, we will append them to the article.