by Ranger Kidwell-Ross
posted November 2020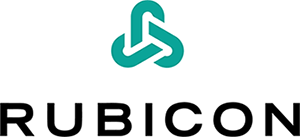 This WorldSweeper spotlight is on a company called Rubicon. The name is a reference to the idiom "crossing the Rubicon," a historic phrase referring to Julius Caesar's army crossing the Rubicon River in 49 BC. It means 'to pass a point of no return.' Today, climate change scientists are nearly unanimous in sounding the alarm about the wasteful world we inhabit being on such a course right now.
Rubicon's stated mission is to end waste in all of its forms by developing solutions that help its partners find economic value in their waste streams, as well as to develop and attain sustainability goals. Founded with a $10,000 line of credit, Rubicon now operates in 20 countries on five continents, with a current valuation in excess of $1 billion. The company helps Fortune 500 organizations, main street businesses – and municipalities around the world – move toward zero waste.

Under the leadership of Founder, Chairman, and CEO, Nate Morris, Rubicon has become a catalyst for groundbreaking change across the waste management sector while being recognized as "One of the World's Most Innovative Companies" by Fast Company and an "Industry Disruptor" by Inc. Magazine. Along the way Morris has been named a Fulbright Specialist Scholar.

Most recently, Rubicon developed a cutting-edge solution it calls RUBICONSmartCityTM. It's a comprehensive software solution that helps city governments run more efficient, effective and sustainable operations. WorldSweeper's Zoom-based conversation is with Conor Riffle, Vice President of RUBICONSmartCity.

Already, around 50 U.S. cities use RUBICONSmartCity software. In the linked Zoom interview Conor explains what SmartCity can do in terms of providing a host of value-added information to its clients' municipal street sweeping programs.

We first became aware of Rubicon at the APWA's 2019 PWX show in Seattle. As part of our event coverage we included a brief outline of what the company does, along with a brief article about Rubicon's work with the street sweeping program in the City of Ft. Collins, Colorado.

At the time of the interview with Riffle, linked below, we also had a similar conversation with Steve Varnell, Senior Supervisor for the City of Ft. Collins, who updated us on how Ft. Collins has utilized the RUBICONSmartCity program.
---
Click below to access the Zoom-based conversation, which is hosted on YouTube. (Note: We initially encountered audio difficulties with YouTube's hosting. Those issues have now been fixed.)

---
If you have questions for Kidwell-Ross, you may reach him at editor@ worldsweeper.com. To learn more about Rubicon, call 844-479-1507. You may also send email to Conor at this address: Conor.Riffle@rubicon.com.

In the event you can't view the presentation below in this venue, or would prefer to view it at its YouTube location, the YouTube link is: https://youtu.be/CLf7uKiAN2M

---

If you have questions or comments about this article, please let us know. If appropriate, we will also append them to the article.