by Ranger Kidwell-Ross
"Stormwater is a leading contributor to water quality pollution in Washington state." So begins an excellent overview by the Pacific Northwest Pollution Prevention Resource Center (PPRC) on how the sweeping of paved surfaces can reduce stormwater pollution runoff.

Via producing this well-researched document, the PPRC's stated commitment is to help businesses navigate a tangle of emerging sink-reduction technologies and techniques to achieve acceptable storm water quality. As an unbiased, nonprofit resource, PPRC is seeking to promote storm water practices that are both economically and environmentally beneficial. The focus of the report is to showcase the efficacy of sweeping practices as a best practice methodology for reducing storm water pollution.
The research paper by PPRC focuses on the removal of zinc, a serious problem in the Puget sound region. However, an overview is provided about the removal of other heavy metals and total suspended solids. This will assist the reader in determining whether sweeping is a viable resource or not.
Provided information includes an overview of different sweeper types and their typical value in storm water pollution abatement. You'll find advice about working with, and selecting, sweeping contractors. There is also information about how to advise on, and then monitor, contractor sweeping practices. Finally, the report includes a list of resources and references that others working to abate storm water pollution will find useful.
If you are tasked with determining how sweepers might fit into your areas pollution abatement program, we recommend this report as an important contribution to the knowledge on that topic. Use the link shown below to access the PDF file.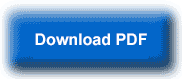 The Pacific Northwest Pollution Prevention Resource Center is located online at www.PPRC.org.