Brigade Electronics' CEO Discusses New Safety Breakthroughs
by Ranger Kidwell-Ross
Brigade Electronics has long been a pioneer in developing new and innovative safety methods for the commercial vehicle and plant safety sectors. For example, in 1976 Brigade introduced the very first reversing alarm to the European marketplace. Since then the company has become a market leader in vehicle safety systems.

The CEO of Brigade Electronics Inc., Corey Heniser, spoke with us about the issue of safety when it comes to vehicles like sweepers in a 23-minute audio podcast, which is linked below. Information from that webinar is summarized in the following article. Also joining in the conversation was Andrea Byrum, the company's Marketing Specialist.
Editor's Note: This article was instigated by the editor of Paver and SweeperMarket magazine, Mark Boyer, who has a forward-facing camera mounted on the dash of his personal vehicle. While sitting at a stoplight, he witnessed – and his camera captured – an accident occur. Because his camera clearly filmed what had taken place, including the status of the stoplight when it happened, he provided the footage to the police as part of their investigation. Without the camera having been there, Boyer said, the incident definitely would have been open to a this happened vs. that happened interpretation by those involved.

The intent of the podcast, which this article summarizes, was to showcase the liabilities faced by heavy equipment of the type in general use in the sweeping industry, as well as to discuss the variety of products designed to increase vehicle/worker safety available in the marketplace.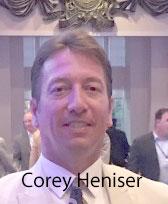 "Street sweepers are unique," said Heniser, "as far as their interaction with the outside world as well as with the pedestrians that may be around them. One of the unique concerns with street sweepers is the operators are biased toward one side of the sweeper, so they do have a number of blind spots around the vehicle. [We still have] old-style methods of helping to alleviate some of those blind spots, such as mirrors, but the last 20 years have brought on various products, including simple single-view cameras that show a view behind the sweeper. However, there have been many other technological advances, such as ultrasonic sensors to detect people and other objects around a vehicle, that provide an active warning about danger."
Driver visibility is also crucial to solving blind spots. Although mirrors have been a legal requirement for many years, they don't solve the issue of areas that are obscured for the driver by a vehicle's bodywork or machinery. In fact, in some cases, mirrors can make blind spots even worse as drivers have to make numerous checks by scanning multiple mirrors – all while watching the road.
Given the important nature of the information that may be gained through these types of cameras, a further investment can bring much more than just a view of the area behind the sweeper. The latest generation of onboard cameras may be outfitted so as to offer views around the entire area surrounding the sweeper or other vehicle [on which they are mounted]. Although monitoring by the operator becomes a bit more complex, these types of systems completely eliminate any blind spots.
"Today," continued Heniser, "you can even get a four-camera configuration that rides on the top of a vehicle in order to provide what appears to the operator as 360-degree visibility around the vehicle. That takes away all blind spots. A combination of multiple solutions like that can increase safety dramatically."
With the four-camera systems, the operator does not have to monitor separate screens. Rather, the four wide angle camera views, each of which offers 187-degrees of visibility, are stitched together to provide what for the operator is a seamless 360-degree view around the vehicle. What the operator sees is what appears to be a birds-eye view of the vehicle looking down from above.
With the new four camera system and software, the operator "sees their vehicle in the center of the screen as well as everything around the perimeter of the vehicle, "said Heniser. "What we have found is that if you have individual cameras, perhaps with a split screen, there is a processing time required for the brain. For example, with a camera in the left upper screen of the monitor the brain has to process which part of the vehicle is being seen by that particular camera. With the 360 system, all it takes is a one location glance to see the whole perimeter, which also gets the operator back to his or her sweeping line faster, as well.
"Brigade offers both a 7-inch or a 10-inch monitor so you can have that overhead view always there. Plus, specific views may be triggered from any of those four individual, raw camera viewpoints. Combined with active ultrasonic sensors, or another radar type product, something in a danger area can be detected and actually set to be a 'trigger' to add a view. When the system picks up an object on one side of the sweeper, for example, operators will have added to their overhead view another one in a different part of the monitor that shows the side where the potential danger exists."
In addition, these types of inset views may be triggered by operator actions, such as putting on a turn signal. So, if you are operating on a sweeping line but need to merge into traffic, by putting on the turn signal the system can be configured to provide an inset view of that side of the vehicle so the operator can make sure the lane is clear. This allows the 360-degree camera system to be a driving aid, as well.
You can view what the operator of a semi-truck sees on the monitor during a left turn in the video embedded below. Click here to view in your web browser at a larger size.

In recent times there have also been some updates to reverse alarms. Although many construction and commercial vehicles are equipped with the well-known "beep-beep" alarms, much has been written about the problems with these alarms on large construction sites. The problem: when several such alarms are sounding at once on a construction site or elsewhere, it is difficult to find where the sound is actually emanating from.
In the sweeping industry there is another problem with these types of alarms, due to the fact that sweepers often operate early in the morning and/or late at night. The traditional beep-beep alarms are often cited as something that trigger noise complaints in residential areas. Heniser spoke about a new generation in reversing alarms that Brigade has pioneered, ones that offer a different, more focused type of sound.

Brigade Electronics' new patented concept in backup alarms utilizes a variety of white noise frequencies. From the Brigade website: "The broadband sound also gives workers wearing hearing protection devices (HPDs) and people with hearing difficulties a better chance of hearing the alarm." Called 'bbs-tek®' alarms, the company's White Sound® reverse alarms create a "ssh-ssh" sound, which is gentle on the ear and dissipates quickly, meaning the alarm can only be heard in the danger zone."
In addition to being more directional and able to be heard only within the danger zone, other cited advantages of the white noise alarms, as compared to traditional beep-beep alarms, also includes better audibility by those wearing ear protection or with a hearing impairment. The sound, because it is not as annoying as a beep-beep and dissipates more quickly, in most cases eliminates noise complaints. In addition, this new type of alarm is effective at 5dB lower than a traditional beeping alarm because the sound is generated on several frequencies.
"Brigade has a patent on this," said Heniser, "because the audio characteristics of the white noise alarm crosses such a wide range of sound frequencies, from low to high. As a result, it creates a warning signal that is focused only in the danger area. Unlike a tonal alarm, where you hear that loud, high-pitched alarm sound over a wide area, the white noise broadband sound focuses only in the danger area.
"The added benefit is that residents next to the operating area are not affected if they aren't in the danger area. So, it really mitigates the noise complaints one would have operating after hours plus makes it very safe if you have multiple vehicles operating in the same area.
"If you're on the ground you can point to where the sound is coming from even if you don't see the vehicle backing toward you. People on the ground are really able to focus in on where the sound is coming from. That's so much better than alerting everyone in a two-block area that a vehicle is backing up."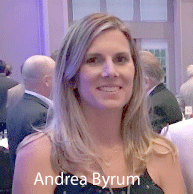 Brigade's Andrea Byrum said that when she deals with new customers, some are contacting her to keep accidents from happening. However, a significant number don't call until after some type of tragic accident has occurred. From both a safety and a liability standpoint camera systems, in addition to mobile digital recorders, can be vitally important in the case of an accident. As stated in the editor's note at the introduction to this article, the installation of even one forward-facing camera can be used as proof positive of who was liable for a traffic accident. Some insurance providers may also reduce rates for vehicles equipped with one or more safety cameras.
"Our mobile digital recorders," said Byrum, "also can digitally store enough camera footage so that if there is an accident the footage may be viewed to see exactly what happened. That's because the cameras may be hooked into a mobile digital recorder (MDR), that saves the video information."
Because electric street sweepers are moving into the marketplace, the Brigade representatives were also asked about products designed to alert pedestrians that a vehicle is passing in their location. We learned that Brigade has recently launched a new product called its 'Quiet Vehicle Sounder (QVS),' which is an acoustic vehicle alerting system.
According to the company's website, "Without an acoustic vehicle alerting system, electric and hybrid vehicles are almost silent; they are only audible once they have built up some speed (approximately 20kph) when wind and road noise generate enough sound that they can be heard. Studies have concluded that electric and hybrid vehicles pose a danger to vulnerable road users (VRU) and increase the risk of incidents with pedestrians by up to 80%. Sound is an important contributor to road safety for pedestrians, not only for the blind or visually impaired."
"Our new Quiet Vehicle Sounder uses the sound of combustion engines,"" said Byrum, "and works only when the vehicle is traveling at under 20mph. That's the point where enough sound is created by wind noise to make the QVS no longer needed. Vehicles using the QVS system may be outfitted with a front speaker, as well as an optional rear speaker, and pitch and volume automatically increase with vehicle speed, mimicking the sound of an internal combustion engine."
Another hot button item, especially in any industry such as power sweeping where driver drowsiness can be a factor, is a rear-facing camera that hones in the person operating the vehicle. Because so much of sweeping occurs at night, a significant number of operators also take on some type of side job. This may mean they aren't getting enough sleep. That's why rear-facing cameras are always coupled with a mobile digital recorder so that real-time footage is available in the case of an incident occurring. Essentially, the concept is to record and document driver behavior.
"This type of system is very helpful in alerting a fleet manager that a particular operator is operating their sweeper or other vehicle when they are too tired to be doing so," said Heniser." These systems can create a warning when such things as a driver's eyes straying from the road or if some other distraction occurs. Unless there is an accident, the main usage is to create teachable moments in order to keep accidents from ever occurring."
In addition to the human toll, the loss of time, money and morale due to most any accident situation are also negative factors that will have significant impact on your organization, whether public or private. We suggest you use this article as a 'teaching moment' as part of your future safety meetings. And, if you have ideas about other actions or equipment that might enhance the safety of sweepers during operation, please let us know so we can add your info as an addendum to this article.
As a final reminder – not on the podcast – Corey added: "However, simply installing commercial vehicle technology doesn't mean a company's safety obligations have been met. We guide and advise our customers with our expertise by helping them to improve their vehicle safety strategies and plans. It's important for companies to show a demonstrable commitment to safety otherwise fitting safety products becomes a meaningless exercise."

We invite you to listen to the 23-minute audio podcast held with Corey Heniser and Andrea Byrum (opens into a new browser window).
You may reach Brigade Electronics via calling 260-766-4343, or email sent to sales@brigade-inc.com. The company's website is www.brigade-electronics.com.