Court Case Illustrates Confidentiality and Non-Compete Issues; Offers Guidelines for Contractors
by Daniel Burnick, Attorney with Sirote & Permutt, with introduction by WorldSweeper's Editor, Ranger Kidwell-Ross
Many savvy sweeping companies choose to have employees sign a non-compete, non-solicitation and/or a confidentiality agreement upon employment. These are designed to preclude the employee from going to work for a competitor and/or disclosing any confidential information once they leave the company's employ.
It's easy to see why: Contractors are understandably loathe to train someone to run a sweeper – let alone to become a manager in the firm – and then have them leave to work for a competitor. Further, no business wants have confidential company information like its customer list, pricing, etc. fall into the hands of a competitor.

There are several aspects that must be considered: If you are hiring someone who has previously worked for a competitor, you need to make sure they aren't bound by a non-compete agreement from their previous place of employment. Secondly, you may want to protect your business via correct documentation so that an employee you trained cannot go to work for someone else.
Additionally, when an employee leaves, you would then want to provide correct notice to them about any restrictions your documentation with them includes, such as not being able to leave with information or go to work at a competing business.
The following case law example is written by Daniel Burnick, an employment law attorney with Alabama-based Sirote & Permutt. In it, he provides an overview, a case study, and recommendations for steps to take to minimize the possibility that a former employee will leave you for a competitor, or that your confidential information will fall into the hands of a competitor.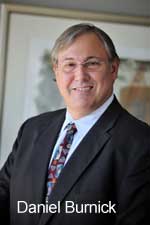 Civil Appeals Example on a Contractual Relationship Case
I am often involved in giving advice and litigating claims alleging tortious interference with a contractual or business relationship. The elements for such a cause of action are: 1) the existence of a protectible business relationship; 2) of which the defendant knew; 3) to which the defendant was a stranger; 4) with which the defendant intentionally interfered; and 5) damages. Violations can result in both compensatory and punitive damages, and allegations can be brought against corporations and individuals.
In the case of Engineered Cooling Services Inc. (ECS) v. Star Service of Mobile(Star), the Alabama Court of Civil Appeals affirmed a judgment against Star, but remanded the case for the trial court to explain the reasons for awarding punitive damages. Mark Davis was employed as a salesman for Star, which specializes in contracting to provide maintenance service for commercial HVAC equipment.
When hired, Davis had no experience in the HVAC field and was trained by Star. As part of his employment, Davis signed an "Employee Confidentiality Agreement" which prohibited him from removing Star's confidential information from the premises and provided that he would not contact Star's customers or offer services from a competitor of Star for a period of one year.
After working at Star for almost 4 years, Davis was contacted by ECS, one of Star's competitors, and was offered a job at a base salary nearly twice what he was making at Star. Davis ultimately accepted the new job offer.
Star did everything right when it learned of Davis leaving: it reminded Davis of the confidentiality agreement, wrote a letter to Davis reminding him of his obligations, and wrote ECS a letter informing it of Davis's obligations under the confidentiality agreement.
Soon thereafter, Star learned that Davis had sent 3 emails containing confidential information from his Star account to his personal account, and sent him a letter demanding the return of the documents. Davis returned 2 of them on a compact disk, and deleted the 3rd from his personal account. Within a few months of leaving Star, ECS's employees, including it's president, Doyle, asked Davis to accompany them to call on accounts that were Star accounts. This happened on at least 5 occasions.
On August 14, 2009, 8 months after he left Star, Davis, ECS and Doyle were sued by Star alleging a breach of the confidentiality agreement and that ECS and Doyle tortiously interfered with Star's contractual relationship with Davis. After a non jury trial, the court found in favor of Star and awarded $1 in compensatory damages and $30,000 in punitive damages against ECS and Davis, and rendered a verdict in favor of Doyle.
On appeal, the Court of Civil Appeals upheld the $1 verdict for compensatory damages, and remanded the case to the trial court to enter its factual findings in support of punitive damages.
Practice pointers
When hiring a new employee from a competitor, it is always wise to ask if they have a non-compete, non-solicitation and/or a confidentiality agreement. If the answer is yes, the new employer must take reasonable steps to determine if the new position will be in violation of the agreements, and if so, whether the new employee should actually be hired.

Employers who have such agreements with their employees, and know where the employee is going to work after leaving them, should consider advising the new employer of the existence of any agreements, and request that they not be violated. Although the award of $30,001 may not sound like much, it does not factor in attorney's fees, costs, loss of productive time and the bad publicity.

In many cases, the amount of damages can be much larger. Also, even though Doyle was found not liable, individuals who know of the agreements and violate them may be found personally liable.

Daniel Burnick is is an attorney in the Birmingham office of Sirote & Permutt. His practice focuses mainly on employment law, from counseling through the litigation process. You may reach him by calling 205.930.5192 or via email sent to dburnick@sirote.com.