The Value of Financing = Capital Preservation
There are many advantages to a financing package structured just for your company.
by Carianne Marino, Sweeping Account Manager, Center Capital Corporation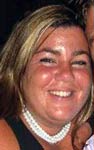 In any business, whether small, medium or large, your goals are to increase revenue, maintain capital and secure a return on your investment. For most sweeping contractors, the two most important assets are cash on hand and equipment. Both are needed in order to operate a successful company.
Newer, more dependable equipment is certainly what everyone would have if they could, since new sweepers require less maintenance, offer newer technology and have better pickup ability. However, the higher dollars required for such purchases also take away from your working capital. Fortunately, through financing you can preserve your cash flow and still make capital purchases, which is the real value of financing.
Instead of losing a major asset, cash, when they purchase new sweepers, by using a finance package most contractors are able to expand their fleet by investing only a portion of their capital. That's what makes financing the most efficient way to purchase new equipment, because it allows company owners to maintain cash on hand.
You may say, "I have always paid cash for my equipment," or "I donŐt want monthly payments." However, once you dig into the real value in financing, I believe you'll come to an entirely different conclusion. Here's why: We all know that once you buy a $60,000 sweeper and then use it just one time, it is worth less. So, doesn't it make sense to stretch out the payments on such an item, so you don't have to suffer this immediate loss of value at one time and be 'cash flow poor?'
Now, what about monthly payments? Properly structured, those can become a valuable option, as well. For most in sweeping, the majority of revenue is made during certain months, with business being slower during a certain season. Good financing packages can be structured around this type of situation. For some, a seasonal skip option is best, since that allows you to skip payments entirely, either when needed or during certain pre-determined months of the year. Alternatively, you might put into place a financing package that allows you to make a lower payment for several months of the year.
Some companies, including ours, offer a 90-day payment delay program. This allows the purchaser to actually put their equipment to work and generate three months of profit before even making their first payment. A 90-day delay program can be great for those purchasing equipment in order to handle a new contract. It allows them to buy and take delivery of the new equipment needed to perform the work, start receiving money from the contract, and only then start making their payments.
The point is, a good quality, industry-targeted financing program can provide you with a host of custom-tailored options and, at the same time, let you keep a much better cash position within your company. This allows you to grow in other areas of your business, as well. There are many innovative ways that financing can work for your company: custom payment programs, delay programs, skip programs, and even balloon payment and leasing options. The goal of all of these types of programs should be to best suit your unique, individual needs in order to help your company grow and prosper.
After being involved closely with the contract sweeping industry for 6 years, here are three items I have definitely seen to be true:
In order to be profitable, having both cash flow and reliable sweeping equipment is absolutely necessary.
It simply doesn't make sense, in the long run, to invest more cash than is needed on something like sweepers that have instant depreciation.
It's important for sweeping contractors, whose businesses are unique in part due to the widely differing weather conditions in the many geographic regions of the U.S., to have available a wide variety of payment options that allow them to customize their investments to meet their individual needs.
Before you consider purchasing a sweeper on a cash basis, I recommend you make sure you thoroughly discuss the potential added value you might receive if you purchased it using a financing package tailored to your exact situation. In my experience, you will be pleasantly surprised at the outcome.
Carianne Marino, Sweeping Account Manager with Webster Capital Finance, is based in Blue Bell, Pennsylvania. Her company has worked with the environmental waste industry for 10 years. To reach her, call 800-344-2224, or via email sent to: cmarino@webstercapitalfinance.com.