Operate Your Business With Resale in Mind
by Jay Presutti and Ranger Kidwell-Ross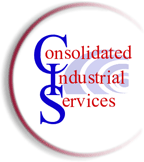 At some point, virtually every sweeping company will be put up for sale. On the other side of the coin, sweeping contractors who are profitable in their locale often decide that the best way to expand is through purchase of one or more sweeping companies in some other geographical area. Here are some tips about how to run your business to maximize its value to a prospective buyer, as well as some that will prove helpful no matter which side of the buy/sell equation you find yourself on.
Most of the time, prospective buyers for a sweeping company will primarily look at two factors, your sweeping equipment and your accounts. For the former, that's when you'll want to have preventive and scheduled maintenance documents on each piece of equipment available. If you know you're putting your business onto the market, you may even want to go through your sweepers and improve their cosmetics, installing items like seat covers and floor mats. These are low-cost items that provide a better overall impression to prospective buyers. It's best if you have all safety and normal operational items working, as well.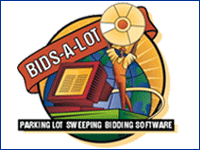 When it comes to your contracts, savvy buyers will want to look at several areas of your accounts. Although quantity and margin are important, their perception of the quality of your accounts is perhaps even more so. This includes such factors as longevity on the books, ease of cancellation, whether or not escalation clauses are in the contract and more. For example, if all of your contracts allow for a 30-day, 'no reason required' cancellation by the customer, your business won't be worth as much when you want to sell it.
"What kind of accounts are they, how often are they being swept, what kind of rapport does the sweeping company have with the customers' managers: These are all items I take a look at initially," said Jay Presutti, of NY-based Consolidated Industrial Services. "I suggest first sitting down with the prospective seller and going through the accounts one-by-one to get a feel for them. Prior to doing this, it's important that a confidentiality agreement is signed so that everyone can feel comfortable about the process. For protection on the seller's side, don't provide any details about your business without a confidentiality agreement in place.
"As a buyer, my mandate is to get the details. If a customer has supposedly been with the company for three years, I take a look at the billing throughout that time period. If they're hand-picking or providing other services in addition to sweeping, I keep in mind that the billing needs to be more to cover the additional services.
"If I'm still interested after that, I pick out several customers to go visit with personally to see if the stories differ. To protect the seller, I offer to pose as a new or prospective operations manager for the existing contractor who is conducting an onsite visit to see what the customer thinks of his or her current level of sweeping and customer service."
A central negotiation point in any buy/sell proposition is the pricing for the seller's rolling stock. If you're the buyer, you want fire sale pricing. As the seller, a high retail book value is always the hope. That's where the importance of keeping good maintenance and other records comes in, as well as the perceived appearance and condition of your sweeper fleet. The better your record-keeping has been, the more likely you can get higher than normal value for your sweepers whenever you try to sell them.
In most buy/sell transactions, at least for sweeping businesses that have been operational for a number of years, 'goodwill' is also a factor. The seller typically wants money to compensate for having developed the business to its current state. As a buyer, your goal is to keep this amount to a minimum.
"Everyone wants lots of money for the business they've put however many years of blood, sweat and tears into," said Presutti. The reality, however, is often different. That will often become apparent when, as a buyer, you sit down with the owner and go through the actual current valuations of both contracts and depreciated equipment. This is central to the negotiation process.
"As a buyer, keep in mind that you can't do anything, tax-wise, with a 'blue sky' or goodwill amount. The buyer wants all of the transaction possible to be allocated to tangible items like trucks and equipment. In effect, all the goodwill compensation shifts the tax burden onto the purchaser. So, if you're considering purchase of a business where there is a goodwill amount requested, do whatever you can to shift that amount into higher price valuations on the equipment you'll be getting in the deal.
"Since most business owners plan ahead to sell, the machinery has typically not been replaced recently. Contracts usually have a 30-day cancellation clause where the customer can cancel for no reason. You have to ask yourself what that type of contract is really worth to you. In my view, giving more than 60 days of revenue to such an account is really a crapshoot."
However, if someone is planning ahead to sell their business, there are steps that can be taken to improve the sale-ability of the company. One is to change the cancellation clause, something that's not hard to do with established accounts. Consider the reason the 30-day cancellation clause was put there in the first place: customers want it because they don't know you and your level of service when they first enter into an agreement with you. With an established customer, you can go back to them and offer a multi-year contract. This provides them with a cost they can plan on in the future, with is a win/win for both of you. A multi-year contract, especially when properly structured, also serves to keep customers from canceling with you when someone comes around offering to sweep for a few dollars less.
"After you've put in a year of service and trust in the relationship has been established," said Presutti, "I recommend going to the customer with a request for a two-year contract. I offer to provide a fixed rate for the coming two years, including a 5% discount for having the multi-year agreement. Now I have something of value when it comes time to sell, and cancellation for any reason is much less likely.
"Something else I try and add in to my agreements is a 'notice to repair' clause. In essence, the customer can cancel only if they have a problem with our level of service that we don't fix to their satisfaction. Basically, the way it works is that if they have a serious problem they notify us about it. We then have an opportunity to respond to the situation and fix the problem. They can cancel only if we don't correct the problem after the first notice. Our contract gives us the right to correct any problem that exists prior to cancellation.
"In my opinion, the biggest thing in any transaction, whether you're buying a business, selling a business, or running a business, is honesty. In any situation, be honest in it. If you make a mistake, own up to it. Deal with everyone fairly, even when that doesn't put you in the position you'd like to be in. Over time, I've found that honesty is the biggest factor there is to achieve success at every level."
Jay Presutti heads up New York-based East Coast Services, Inc. You may reach Jay via email sent to: jpresutti@eastcoast-inc.com.