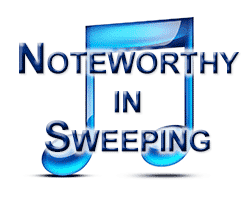 Renato Sorriso: Brazil's Samba Sweeper
posted July 2015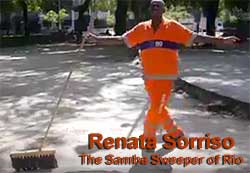 The 'Samba Sweeper of Rio,' Renato Sorriso has spent his entire career sweeping the streets and collecting the trash of Rio de Janeiro's Madureira District. Says Sorriso, "Samba is the happiness of the people. Here we work for 360 days. Then, with the start of Carnivale, the city explodes."
Sorriso started combining sweeping with doing the samba back in 1997 and hasn't quit. He was even included in the Olympics introduction of Rio as the upcoming site of the 2016 games during the closing ceremonies in London back in 2012, as well as was part of the closing ceremony. The following 2-minute video is bound to put a smile on your face! Can't see YouTube on your office computer? If that's the case, here's the link.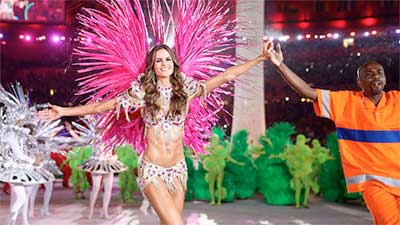 When Renato Sorriso was featured in the closing ceremony of the 2016 Olympics he was dancing with one of Brazil's top models, the stunning Izabel Goulart. Nice perk of being a sweeper, eh?!