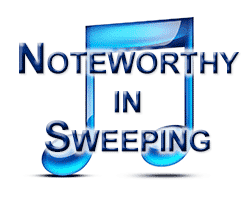 Darlington, UK, Celebrates 'Pete the Sweep's' 80th Birthday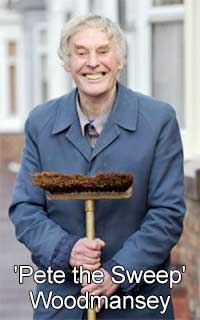 People from across Darlington, UK, got involved to throw a huge celebration in honor of street sweeping superstar Pete Woodmansey. 'Pete the Sweep,' as he is affectionately known throughout the area, has diligently cleaned the various communities across the town since retiring from his work as a council street sweeper in 2001.
Almost the entire town of Darlington, UK, turned out on February 15th to mark the 80th birthday of one of its most colorful characters. Mr. Woodmansey, who is a well-known figure around Darlington, has been widely praised by many residents for using his retirement years to keep the town's streets free from litter.
On average, Mr Woodmansey spends two hours a day cleaning up and says he enjoys keeping Darlington looking tidy. Mayor Tom Nutt and other local councillors attended the bash, along with business owners, friends and many others touched by Mr. Woodmansey's devotion to his work.
Mr. Woodmansey's close friend, Julie Archer, said: "I just want to make his day. As the years have gone on and Pete's needed a bit more help, I've tried to look out for him – when I knew his big birthday was coming up, I had to do something.
"So many people know who he is and after I announced the party I've received a lot of lovely messages from people asking what to get him for his birthday. Pete said he'd like to not be bothered about gifts; he'd just love to know people know who he is and that they want to say happy birthday.
"He is a star, a unique person and this party was a simple thing to do that gave people a chance to say thanks to him for his work."
As for the star of the day, Mr. Woodmansey said: "I am over the moon and very excited. It's great to know everybody likes me. People ask me why I've continued sweeping and [the answer is] I like it when everywhere's cleaned up.
"However, I'd really like it if people stopped throwing their rubbish out of their windows – I just get the street clean and they're chucking rubbish again."

Many thanks to The Northern Echo newspaper for the information used in the above story. If you would like to nominate someone you know about for our Noteworthy in Sweeping' section, send an email to: editor@worldsweeper.com.