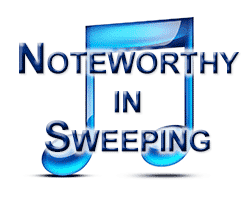 Swiss Street Sweeper Becomes Worldwide Sensation After Viral Clip
by Jan De Boer with Ranger Kidwell-Ross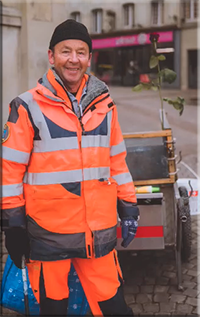 A street sweeper from Fribourg, Switzerland has endeared himself to people worldwide after his appearance on the internet in an Instagram post.

The street cleaner is famous for attaching a red rose to his cleaning wagon and for his book on the "wisdom of the street sweeper" which is now being sold across the globe.
The 62-year-old street cleaner, Michel Simonet, was originally little known outside of his native Fribourg, famous among locals for his happy demeanour as he sang from street to street, and for attaching a rose to his cleaning cart. However, in 2018, the man gained national attention through the publishing of his book, "A Rose and a Broom" - a collection of reflective tales and thoughts which he described as the "wisdom of the street sweeper."
At the time of the book's release, it was praised for its down-to-earth style, pearls of wisdom and his positive reflection that simple work in the outdoors can bring you closer to the community and to your own happiness. Laure Adler from France Inter called it a "marvellous book" with another reviewer saying it is a "humorous" tale full of poetry, treatise and more.
The man had actually graduated from university before choosing to take the job as a street sweeper. In another one of his sage-like moments, he told Blick that he wanted to keep his "hands busy but his head free."
The video below has now been viewed millions of times and has over 370,000 likes. Speaking to Blick, Simonet said, "When people talked about me in the press or at the RTS, I was known to people my age. These days, there are a lot of young people who smile at me, because they saw me on Instagram or TikTok... I only have WhatsApp!"
New push for "A Rose and a Broom" to be translated into English
Since the release of the viral video, Simonet has received hundreds more orders for his book from places as far-flung as America and Australia. Now, Dave Nesto has started a campaign to get the thoughts of this street sweeper translated into English. Once that occurs we'll let you know.
Click on the image below to view the video that went viral.

---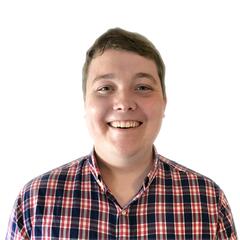 The primary author, Jan de Boer, studied in York and Sheffield in the UK, obtaining a master's in broadcast journalism and a bachelor's in history. He has worked as a radio DJ, TV presenter, and a narrator on a surgical video. In his spare time, Jan loves to sing, cook and cycle.