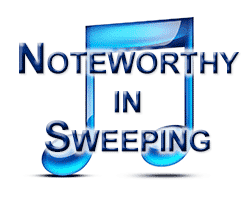 Frank Davis, Safe, Dependable – and Now Retired – Street Sweeper Operator
by Alex Parker-Magyar, Editor, Madison Eagle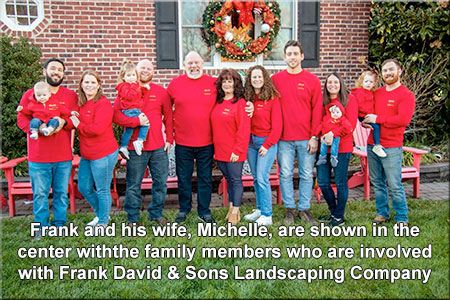 After more than 38 years in the department Frank Davis, 58, clocked in his last day for the Department of Public Works (DPW) in January of 2022. For the past 20 he was the borough's street sweeper operator, a time frame in which he never had an accident.

Frank Davis' morning rounds will look a little different going forward. Instead of scrubbing the borough's roads aboard a street sweeper, the lifelong Madison, New Jersey, resident will be driving his grandchildren to preschool in his landscaping truck.
Mayor Robert Conley and the Borough Council of Madison, New Jersey, named Davis as Madison's Employee of the Month for January, 2022, in honor of his retirement. Conley said at the council's reorganization meeting that he'd like to see a calculation of how many miles Davis has covered on the street sweeper since he began driving it in 2002.
Davis said in a phone interview that he appreciated the honor from the borough, which he said "treated him like gold" over the years. "For 38-and-a-half years I had the best job in the world," he said. "I was happy as could be. I did what I had to do, my job, and now it's time to move on."
Some residents may not even know that Madison has a street sweeper, but those who have found themselves in the center of town on early mornings over the past two decades would have seen Davis driving the rig.
His workdays would begin in darkness year-round, sweeping the downtown streets from 4:30 to 7 a.m. Monday to Friday before cars would fill the roads. He used to start at 5 a.m., he said, but when Max Fitness opened with early-morning hours on Main Street in 2017, he started earlier to ensure he could sweep in front of the building before the gym-goers got there.
"The only hard part of the job is you always have to be aware," he said. "If there's a car parked 20 or 30 feet up the road you have to make sure you see it, or else you're going to smash that car. Knock on wood, I never had an accident in 20 years."
After finishing the same downtown-area streets every weekday at 7 a.m., including the entire length of Main Street, he would take care of 10 to 12 different residential streets until 12:30 p.m.
Over the course of a year, stopping only during leaf season or when there was snow on the ground, Davis says he would sweep every street in town six or seven times over. "Something might happen like I'd get a call on the two-way radio to go load a woodchip truck, but then after I'd go do that I'd get back on my route," he said.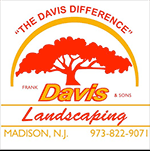 Those who don't know Davis from his 58 years in town may know him from Frank Davis & Sons Landscaping, the business that he runs with his two sons. The longtime Hunter Drive resident was asked if he would consider himself semi-retired now. "Kind of," he replied. "I would say instead of doing two jobs, now I've only got one."
He said he is looking forward to the extra free time, however, "because I'm going to be taking my grandbabies to school three times a week." His wife of 35 years, Michelle, expects it may take some adjusting for Frank, just as it did for her to get used to him waking up around 3 a.m.
The two met in 1979. Frank was a sophomore at Madison High School and a member of the football team. Michelle, who grew up in town before her family moved to Florham Park when she was 10, was a freshman at the Bailey-Ellard Catholic high school on Madison Avenue, which closed in 2005.
"He and his friends from the football team came to Bailey-Ellard for a dance that we had on a Friday night. Then we started dating when I was 16 and he was 17, and that was it," she said. "We stayed together and got married in 1986."
She said she is excited for her husband to spend more time with their sons at the landscaping business, and more time with the family in general at home. She said he plans to put two car seats in the back of his Frank Davis & Sons Landscaping truck for the morning drives to preschool, in addition to helping her watch the four grandchildren.
"It will be a little bit of an adjustment, because he is a little bit of a workaholic and because he loves Madison," she said. "He was born and raised here like I was and our children were, so we're very involved with the community. I think it's a little bittersweet for him that he's not working for the town anymore."
One way the recent retiree will continue to give back to the borough is by maintaining James Park between Condurso Way and Park Avenue, the site of Madison's war memorial. The Davis landscaping business has for years maintained the park at no charge.
"The family is very proud of him as he took such pride in his work for the borough," said Michelle. "He was such a great provider for his family for all those years that we raised four kids and I was able to stay home with them and didn't have to put them in daycare. With the borough salary and the landscaping it really fared our family well, so we're very much appreciative to the borough."
Across nearly four decades and multiple DPW superintendents, Frank said he was treated nothing but fairly. Current Superintendent Ken O' Brien "was a good guy to me," he said. "All he said was 'Do your job and you'll never have any problems with me,' and I did that."
"I did my job for the borough and they respected me," he said. "That was my reward."
To commemorate being chosen as part of our 'Noteworthy in Power Sweeping' section, we sent Frank this certificate: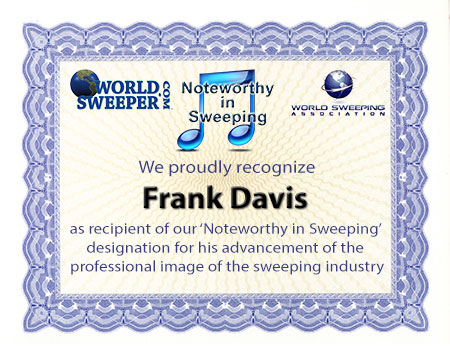 You can contact Frank Davis by sending an email to fdscape@gmail.com.


This article is copyright 2022 New Jersey Hills Media Group, Suite 104 100 S. Jefferson Road Whippany, NJ. Thanks to Alex Parker-Magyar for permission to reprint.

If you would like to contact Parker-Magyar, you may do so by sending an email to: aparkermagyar@newjerseyhills.com.