---
Earth Month Should Inspire the Sweeping Community to Embrace Its Rightful Place
by Ranger Kidwell-Ross, editor
WorldSweeper.com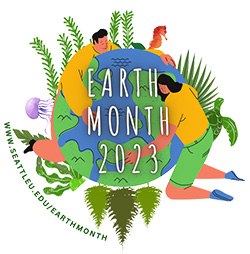 Earth Month was first celebrated on April 4, 1970 and has since become a global event. By 1990, over 200 million participants from 141 countries had joined the initiative. When the United Nations became actively involved two years later its visibility was further increased. Earth Month is a time to raise awareness and consciousness around the issues that affect our planet, as well as the part pavement sweeping plays in promoting better air and water quality.
Pavement sweeping is a critical, yet often overlooked, method of reducing air pollution as well as keeping receiving waters more pollutant-free. With the world's population more than doubling since 1970, minimizing pollution in water sources has become more challenging. Recent large-scale studies have shown that street sweeping is an effective method of removing pavement pollutants like nitrogen and phosphorus, and up to five times more cost-effective per pound of removal than catch basin maintenance, the next best method.
However, there is room for improvement within the sweeping industry. The industry must work together to quantify results between different types of sweepers. Ultimately, ways also must be found to sweep without using increasingly scarce potable water for dust suppression.
In addition, the AQMD's testing process for so-called "PM-10 Certification" needs updating so as to better educate about true differences between various makes and models, as well as technologies. The fact is, since only 10% of the material put down in the AQMD testing process was composed of PM-10s (paint pigment) – and the pass/fail level was set at 80% pickup – some sweeper models may have been certified by AQMD even if they picked up zero PM-10s.
Randy Neprash, Vice-Chair of the National Municipal Stormwater Alliance, also argues that the street sweeping industry would experience significant expansion if it worked more diligently to provide information to the stormwater community, so as to help them to learn about the comparative value of street sweeping.
Pavement sweeping deserves recognition for its contribution to making the world a better place to live, in Earth Month and every other month. However, the industry must continue to innovate its technology in order to further advance its contribution to the environment for the over 8 billion people now living on our planet.
As always, if you have any news of potential interest to the power sweeping community, please let us know. Between this publication, the WorldSweeper.com website, and the World Sweeping Association, we'll be sure to get the information passed along to interested readers.
Good Sweeping,



Editor, WorldSweeper.com
Executive Director, World Sweeping Association
Member, PAVEMENT Hall of Fame
PS If you're a contractor I urge you to check out the many benefits of membership in the World Sweeping Association. Also, if you haven't 'liked' our WorldSweeper Facebook page, what are you waiting for? That's where we offer a variety of industry previews and updates on an ongoing basis.

---
April Newsletter Contents
(Scroll down to read stories or click on links below.)
---
Nationwide Environmental Services: One of America's Most Outstanding Sweeping Company Success Stories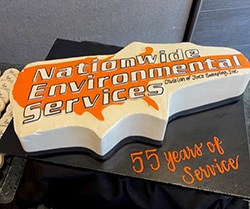 Joe Samuelian, an Armenian immigrant from Syria, arrived in the United States in 1963 with very little understanding of the English language. Despite the challenges he faced, he had an unstoppable work ethic and worked tirelessly to provide for his family. He worked three different jobs within the first few years of his American life. A few years later he purchased his first parking lot sweeper, which marked the beginning of a business that would allow him to fulfill the "American Dream."
Joe Samuelian and his daughter, Ani Samuelian – now the company President – are both extraordinary individuals who have made a significant impact on their community. Last month both were honored in a ceremony conducted by Bob J. Archuleta, California's 30th District Senator. Joe was commended for the quality of his 55 years of service; Ani was chosen as the District's 2023 Business Woman of the Year.
Together, this family has shown how business success can be expanded exponentially via not just being a hugely successful business. Rather, their more impactful contribution to society has come via assisting hundreds of charities and related organizations throughout their lifetimes. The family's dedication to service, sustainability and philanthropy is an inspiration to us all.
---
Meet CityRover, the Sweeper-Mounted AI System Helping Oregon City Battle Potholes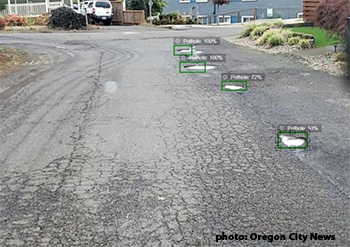 Oregon City has enlisted the help of a device named CityRover as a high-tech ally to help in the ongoing battle with potholes. And it's the only community in the state – and perhaps the only sweeping program in America – currently taking advantage of artificial intelligence technology.
The Public Works Department in Oregon City has been testing an artificial intelligence device to assist in locating and marking potholes. The device, situated in the City's street sweeper, functions by scanning the road ahead constantly while the sweeper is in operation. The AI software identifies potential potholes and then communicates this data to a database accessible to those in charge of pothole repair. City officials report that the CityRover program has proven to be an exceptionally helpful tool.
Our coverage includes a Zoomcast with John Lewis, Public Works Director for Oregon City.
Read about the first reported AI brought to sweeping industry.
---
How to Approach, Obtain and Handle Large Events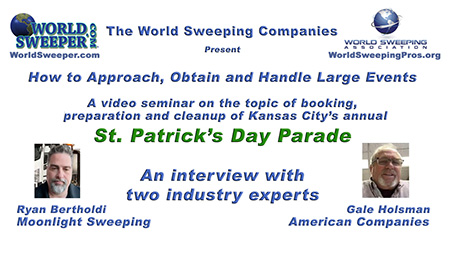 A weakness for many sweeping contractors is how to get contracted for large events like parades, conventions, celebrations, etc. This half-hour interview is with two sweeping industry leaders on the topic of obtaining the contract for set-up/clean-up of large events being held in their local areas.
If you are interested in providing services for parades, conventions, celebrations, etc., then this video will provide excellent insights on how to get involved in that process. Click on the image, above, to open the interview on the YouTube platform.
---
Schwarze Industries Announces Kendrick Equipment and City View Specialty Vehicles, LTD as Newest Dealers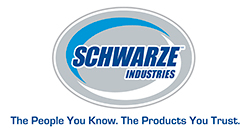 Schwarze Industries LLC has announced the addition of two new dealers: Kendrick Equipment will be providing sales, service and parts for Schwarze products in the Canadian province of British Columbia and the Yukon Territory. City View Specialty Vehicles, LTD will be doing the same for Schwarze throughout Ontario, Canada.
---
Have Info on Northeast Landscaping and Tree Service (N.E.L.T.S.)?

An attorney for N.E.L.T.S. contacted us with an admonishment that more investigation should be made before that company was implicated in any wrong-doing. We agree and are doing so, in part, via asking the following questions.
If there are any readers out there who have direct knowledge that the N.E.L.T.S. organization did any of the following, please contact our office:
Self-performed any sweeping for Home Depot or other national clients without the use of machine sweepers.
Told its employees and/or contractors they could make extra money by 'placing' large debris on a Home Depot lot, then charging for 'removal.'
Any company official placed large debris on a Home Depot lot for employees or contractors to 'find' so the company could then charge for removal.
Required any employees that had been fired to sign a statement they had quit in order to collect their last check.
Operated in Connecticut or any other states without following DOT rules.
Required any employees to operate vehicles with safety-related equipment not working.
Instructed any employees to operate a sweeper that required a CDL operator even though the employee did not have a CDL license.
Notified any contractor they could not be paid (or were back-charged), because Home Depot would not pay N.E.L.T.S. due to required photos or GPS call-ins not being done correctly between August 2022 and the present.
Performed any other action that you have reason to believe did not conform to standard business practices.
---
Intoxicated Operator Flips Sweeper on NY Expressway

The street sweeper of the New York Town of Tonawanda flipped on its side on the I-290 expressway. The operator initially claimed he lost control of the truck after another vehicle cut him off, according to a police report.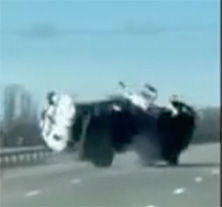 However, a dramatic video of the incident – recorded by a trailing motorist, obtained by The Buffalo News and authenticated by town police – shows the middle lane clear in front of the sweeper as it swerves for about six seconds before it abruptly tips over, crashes onto its driver's side, spins 360 degrees and comes to a rest.
The operator, Roger D. Murphy, was charged with driving while intoxicated and, later, was fired by the town following the incident. Town officials are waiting to see whether the three-year-old truck, which cost more than $300,000 and is the newest sweeper in Tonawanda's fleet, can be repaired or must be replaced.
If there's a moral to the story other than not to drink and get behind the wheel, it might be recognizing that today's world is full of cameras and that has reduced the likelihood of getting away with deception. Click on the image to view on YouTube the very brief video taken by the trailing motorist.
---
FREE Porous Paving Seminar May 9th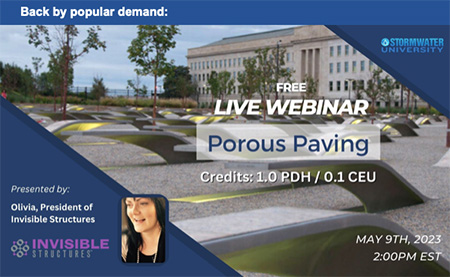 Because of its many environmental benefits, the widespread use of porous pavement is taking place rapidly. If you operate street-class regenerative air or vacuum sweepers, this upcoming free webinar is a way to learn about this pavement surface. Prior to the webinar, we have provided the presenter with WorldSweeper's previously published BMPs for keeping this type of pavement cleaned most effectively. (To see two of those articles, we suggest this link and this link.)
The intent of the live webinar, according to the information provided by Stormwater University, program sponsor, is to "teach about the benefits, maintenance plans, and differences of various types of porous pavements. Attendees will be provided with practical information on porous paving systems; including their suitability for projects based on cost, maintenance, aesthetics, ease of installation, functionality, and municipal requirements."
If maintenance of porous (sometimes also called 'pervious') pavements is a market niche you'd like to expand into, this is a good opportunity to learn about the topic at no out-of-pocket cost.
Read about the webinar and/or enroll.
---
---