Looking Back on 2011: Past Year One of Increasing Challenges, Rising Costs and Sparse Rewards
As editor of WorldSweeper.com, at the beginning of each year I give thought to the trends that occurred in the power sweeping industry in the preceding year.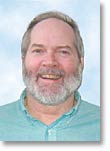 by Ranger Kidwell-Ross, WorldSweeper's Editor
For most in power sweeping, 2011 was an improvement over 2010. Even so, for many it was still a year of belt-tightening, reevaluation and reorganization.
As a direct result of the economic downturn of the last several years, most contractors were forced to closely inspect their business methods and overall model of operation. The same has been true for cash-strapped public works' organizations. The result: Many have become leaner, more focused and better able to accomplish more, with less, than could be done just a few years ago.
Plus, many contractors have also been actively expanding their array of services to existing customers. As a direct result, a number have reported 2011 as a year of increasing profits over what many saw as a dismal 2010.
Fortunately, there appears to be good news on the horizon as we enter 2012. Most economists predict an upturn trend for the coming year. Bolstering this outlook is the fact it is an important election year, so those currently entrenched in our political system will be doing everything they can to spur economic growth.
Now, though, let's look back at the power sweeping industry's biggest news of the past year. In 2011, the headline news item of the year for many of those involved in street sweeping was the demise of Canadian-based Allianz Sweeper Company.
Making matters worse, the closure was done very poorly via actions that initially left both its employees unpaid and the users of its sweeper line in the lurch. Fortunately, this was ultimately mitigated by former employees and others who began companies to support the Allianz product line. These included the startups Exprolink and Global Sweeping Solutions, Inc. Long time Allianz authorized parts providers, Nixon-Egli Equipment Co. and non-OEM providers Lacal and Sweeper Parts Sales also shored up the gap. Ultimately, we understand that the former Allianz employees even ended up getting paid and, for owners of Allianz-brand sweepers, parts and service are once again readily available.
The downfall of Allianz also sparked Johnston North America to establish a foothold in the U.S., which should ultimately create more competition in the street sweeper marketplace. The Mooresville, NC-based company is a division of the world's largest vendor of sweepers, Johnston Sweeper Company. As a tidbit for those with a decade or more in the industry, long-time Elgin mainstay, Bill Ackendorf, has become a leading member of the new company's management team.
NAPSA started out 2011 with a promising switch to a new association management company, Advanced Management Concepts, Inc. However, the most visible NAPSA story that emerged last year was its Executive Committee's apparent cover-up surrounding the resignation of NAPSA president, Kevin Kroeger.
Although the reviews are not yet in about how the organization may be affected in the long term – or what steps will be taken to assure future transparency in the non-profit's operation – my hope is that the organization is able to make the necessary moves to become an ever-stronger and more vibrant part of the contract sweeping industry.
Another top 2011 news item for sweeping contractors came on April 1st, when US Maintenance (USM) lost its management contract for Walmart properties. For sweeping contractors who had one or more Walmart properties, this is little doubt this was the biggest story of the year.
Some contractors had geared up for the contract by purchasing equipment, hiring employees and more. Some lost many thousands of dollars and many hours of time trying to get paid for services already rendered. Even now, those with Walmart sweeping contracts have not settled back into what could be called 'business as usual.'
In 2011 the internet continued to become increasingly important for contractors and public works professionals alike. The dramatic rise in the number of people owning smart phones made the internet even more of a daily, "always on" resource. And, as it matures, a company's or public works' organization's presence online via a website is increasingly becoming just a component of what's necessary to stay competitive and maximize value to consumers.
It is clear that having a website is no longer enough when it comes to an online presence. A contractor company also needs to take advantage of some of the other available options for enhancing its local search profile, which includes claiming its Google Places listing and generating a QR Code to put on its website and marketing materials. In addition, consideration by contractors and public works' groups alike must be given to having a Twitter account and a Facebook Fan page.
Rising fuel prices were also a topic of concern in 2011 – and they remain one in 2012. The steadily increasing fuel prices, coupled with a larger than usual rise in the cost of sweepers – largely due to an increase in steel prices and new emissions' requirements for chassis – have raised sweeper users' costs of operation. The price of polypropylene, the raw material for gutter booms, also increased substantially last year.
On the public works side of sweeping, the requirements of the Clean Water Act continued to push city managers toward reevaluating their use of sweepers in meeting their TMDL targets. The surprising efficient results Elgin attained in its independent testing conducted by Roger Sutherland have also lent credence to the value of increased sweeping and less reliance on end-of-the-pipe filtering solutions.
For contractors, the expansion of third party 'middle man' vendors like USM, Springwise and many others has served to depress the ability of contractors to get the price hikes they want – and that many vitally need.
Current economic indicators are on the rise and the prospects for 2012 look more positive than in the past several years. If that trend holds, it should provide additional profit to contractors that have reorganized their companies into leaner versions of their former selves. Hopefully, added tax revenues will loosen the purse strings of municipalities, as well.
To get and remain competitive, I encourage every contractor and public sweeping manager to continue to reevaluate the way it does business. For contractors, use data analysis to determine what services and customers are profitable and focus on those. Pare away any losing accounts and/or services you provide.
Are there accounts where you could increase profitability by selectively using other sweeper types, on either an occasional or regular basis? Consider the newer types of sweepers on the market, including single-engine, tow-behinds and slide-in units.
On the public works side, I urge you to investigate the best mix of sweeping and end-of-the-pipe solutions in order to maximize your needed results. As a general rule, combining sweeping operations with your stormwater management section will serve you well. Most cities now have some type of taxing program for reducing stormwater runoff pollution. It makes sense to combine your sweeping budget in with stormwater, since cost of pollutant removal is typically so much less for sweeping than it is for catchbasins and similar.
In 2012 look for WorldSweeper to continue bringing you the latest in leading edge news and information. We also have plans to increase our scope in order to provide links to products and services we have reviewed and/or that have been recommended by contractor users around the country.
Contractors: If you do not have a listing in WorldSweeper's Contractor Locator section, you are missing out on what is arguably the best advertising value in sweeping. If you are struggling, you may well find that a copy of my "Fundamentals of the Power Sweeping Business" manual will be just the ticket to spur your creativity and to confirm you haven't missed any details in your basic operation.
As always, the articles in this issue are designed to help you find crucial insight for your business. My hope is you find they all help in one way or the other. If you have ideas about articles you'd like to see in the future, please let us know that, as well. Our goal is to write about what you want to read. And, if you have a sweeping-related need please contact us about it. We'll try to assist in any way we can.
I routinely reference WorldSweeper.com articles and studies, provide information from my "Fundamentals of the Power Sweeping Business" manual and put contractors and city officials in touch with others who may have answers to their informational needs. By the same token, if you have a story you can provide, additional information on any of the topics we've covered – or need more details – please let me know. I'll be glad to help if at all possible.
Good Sweeping!



Ranger Kidwell-Ross, editor
WorldSweeper.com