January 26, 2009
New Centurion Showing at National Pavement Expo 2009

Wayne Sweepers, LLC is showing the new Centurion full-size, highly automated street sweeper for the first time at the National Pavement Expo.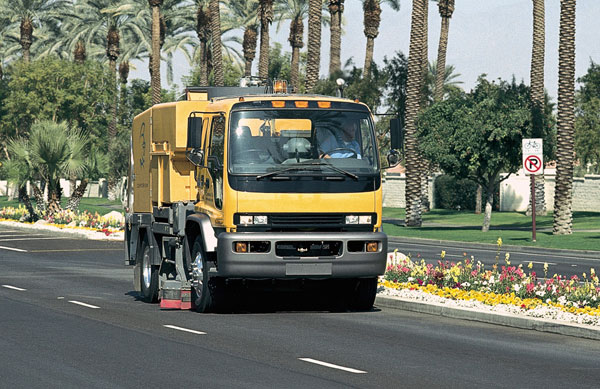 (Cedar Falls, IA.) -- As one of several new enhancements since the CenturionTM has been manufactured by Wayne, a new rear air suspension system is being showcased on the sweeper at NPE. The Centurion also features a large touch screen with one-touch controls and a floating broom that adjusts to any road surface.
Its StreetSmartTMsweeping system automatically adjusts broom and conveyor performance to sweeping conditions. The Centurion has a 6.8 cubic yard volumetric hopperand apatented vacuumized dust control systemthatmeets demanding PM-10 requirements. Built on a rugged Isuzu (GMC) chassis with a cab-over design, the Centurion is equipped with a 300-horsepower, 7.8 liter diesel engine.
For more information, call 319-266-1721 or visit www.wayneusa.com.