My Problems When Sweeping for WalMart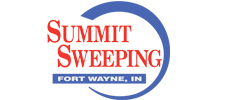 Mike Oetting has been a sweeping contractor for 28 years. During that time he has had plenty of experience sweeping for WalMart. In light of some of the difficulties that have been reported about working within the WalMart system, Oetting took the time to provide us with his personal/company reasoning for no longer sweeping for America's largest retailer.

Although this may not mirror the experience of everyone who sweeps for the company, it's a heartfelt rendition of Oetting's own experiences in doing so. Oetting wrote the following as a letter sent to Ranger Kidwell-Ross, Editor of WorldSweeper.com, in his 'other position' as Director of the World Sweeping Association.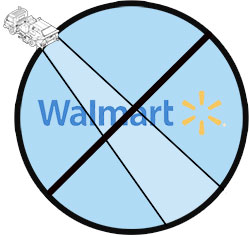 by Mike Oetting, owner, Summit Sweeping
September 2020

An Open Letter to Power Sweeping Contractors:

Good Afternoon, Ranger,

On several occasions, you and I have spoken about sweeping operations and the industry itself. I read your recent comments about Walmart (testing the concept of sweeping half the time and day portering half the time) and I just shake my head because they are always working an angle.

I worked directly for Walmart (no third party provider, aka third source providers) for 15+ years before I pulled away. Over that period they scammed over $5,000 from us over various issues and excuses. I will save you the various issues to shorten this note but if Walmart decides to keep some of your money for whatever reason, it is gone forever. I believe they operate on the "big boy" mentality and the "intimidation" philosophy because their volume is a big carrot to any contractor.

However, the contractors must ask themselves what is that volume worth when you constantly deflect attempts to short your pay? Or, the contractor keeps working after losing a day's pay here and there, or possibly more. Add to this Walmart's thinking process that must be something like "hey, let's see if they will bite on this?".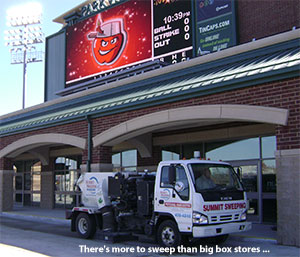 NOTHING takes the place of power sweeping if you want it clean. Walmart is looking to replace machinery with janitors and the related, lower, pay. At the end of the day, the results will be poor! Additionally, on the days the contractor is allowed to run his machine it will add time because the hand-picking does not remove the grit or even all of the paper.
Can you imagine the amount of grit on the lot in the spring after a winter of 50% hand-picking? Again, it will increase the sweeper truck workload for no additional pay.
And, how about rain days or snow days? Will the retiree you hired to walk around with his collection bucket even show up? Think about the volume of trash the truck picks up and how that relates to a five-gallon bucket a person can carry around and how many times they must empty that bucket. And empty it where?
A contractor is always on the losing end with Walmart. The stress of doing business with Walmart, and the other potential business the contractor does not take because his schedule is already stretched to cover Walmart, has an overall detrimental effect on their business. I know: I walked away from $160,000+ annually after finally getting my fill of Walmart. Was I afraid to make that decision? HELL YES! I worked and worked to fill the void so I could quit Walmart.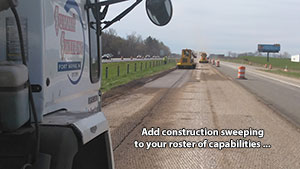 However, within 30 days of freeing myself I was able to commit to other work that paid me EVERY TIME we swept. We were able to broaden our customer base within a tighter service area and within 120 days we were stabilizing. After six months we did not miss Walmart. With six Walmart's over northern Indiana, we traveled an average of 200 to 250 miles every night. The wear on the trucks, the service and tires, diesel fuel @ 9mpg costing just short of $3.00/gallon; all of the expenses involved traveling that far seven days a week was daunting.
And then Walmart skims $250.00 from me, or more? Nonsense! Here we are 21 months later and I have the numbers it took to support the Walmart work and we are not looking back. I'm telling all contractors to walk away; you will be OK. The bigger they are "Walmart, Kohls, Home Depot, etc." the worse they are!
Build relationships with local management companies, construction contractors, homeowner associations and even hospitals. Find those specialty cleaning projects and look beyond chasing paper cups. There is more money to be made on a greater number of small jobs than four or five Walmart's.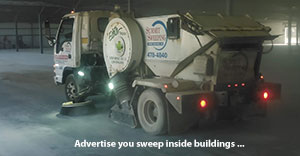 Use your sweeper inside a new warehouse, seek out the smaller factories and those under environmental oversight. I recently signed up a new customer for a monthly service at their manufacturing facility. Our bid was $350.00 and it will take about 45 minutes. The company MUST sweep to prevent any by-product of their foam production from running off into a ditch nearby. Pretty good pay for a TYMCO 210, wouldn't you agree? This is the type of job I mentioned as an alternate to paper cups, especially ones that pay $466.00/hour and we are using it as a filler to round out a Saturday night.

Those kinds of 'thinking outside the box (stores)' are where money and steady work are located. Do a good job for those types of businesses and you will be in their fold for a long, long, time.

Give away t-shirts and hats, it is cheap advertising! And letter up your trucks with hi-viz graphics, make them draw attention. You will find those are dollars well spent. Just because we all make our living in the dirt does not mean our equipment needs to look rough. Remember, the latest studies show that sweeping is America's 'first line of defense' for keeping pavement-based pollutants out of the U.S. water supply!

Additionally – I'll include Lowes and that company's endless list of third source providers. I worked directly for Lowes for 14 years until they hired the third party providers. Today, we again work for a few Lowes after the local store managers pursued us because the contractor hired by the third party never showed up or maybe stopped by once every two weeks.

We are hired by the local manager and paid by store credit card or gift cards. A contractor needs to think beyond what you see or are offered. There is always another way, find it and your stress level will follow mine, which went from a 9 to a 1.

Sweep on boys and girls. After 28 years I am preparing my exit by 2022.

Mike Oetting, owner
Summit Sweeping, Fort Wayne, IN
260-478-4840
www.summitsweeping.com mike.summitsweeping@ gmail.com

---