Trombia Sweepers to Unveil "World's First Fully Autonomous and Emission-Free High-Powered Street Cleaning Technology"

The company has developed a street cleaning technology that decreases the power consumption of high-power street dust and debris cleaning to only 15% of that of currently available technologies. This unlocks the potential for mass-electrification of heavy street cleaning equipment.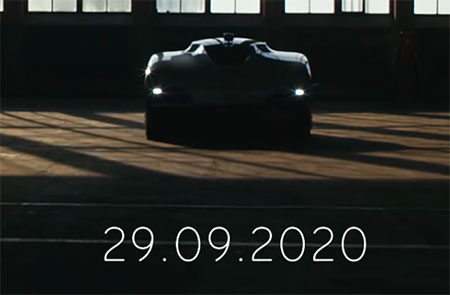 Trombia Technologies – September, 2020
"This the first time in the world heavy equipment sector that a diesel-fueled heavy equipment vehicle is electrified without compromising the power and performance capabilities," said Nikkanen. "This is also the world's first high performance street cleaning device that is built to be operated fully autonomous in all-weather conditions in the modern smart cities and industrial destinations."
The online launch will air on the company's website platform www.trombia.com/tv as well as on the company's social media platforms – Linkedin, Facebook and Youtube. The timing for watching the launch as it occurs is very early in the U.S.: 6am, Eastern on September 29th. However, it will also be available for on-demand viewing at any time after the actual launch unveiling.
---

In the meantime, you may view the following 'teaser video' Trombia has put together for the pre-launch. If you cannot view the embedded video link, here is the YouTube link that will open in a new browser window.




---
Trombia's flagship products are based on the globally patented, waterless Trombia sweeping technology, which is designed to offer sweeping authorities global-wide a more sustainable, cost-efficient, easier-to maintain and faster alternative for combating both mechanical debris and fine dust challenges in paved areas.
Trombia's launch on September 29, 2020 will outline the company's vision to grow, from a fast-growing SME and innovator, into the world's leading city sweeping technology provider in the modern greener, and more sustainable, city cleaning era.
Expect complete coverage of the sweeper and the launch event in WorldSweeper's October e-newsletter. BTW, when Antti Nikkanen contacted WorldSweeper's Editor about the new product, he included the following: "Your 2015 April Fool's joke article is becoming true.""
More information:
www.trombia.com

Antti Nikkanen
Managing Director
Trombia Sweepers
+1 718 690 9287
antti.nikkanen@trombia.com


---