Ground Zero Contractors at Hurricane Sandy
In the midst of cleanup and assessment of Hurricane Sandy, a Boston- and a New York-based contractor provide audio interviews with how they prepared for, prepared their customers for, and are now coping with cleanup assistance resulting from the disaster. These interviews were held on October 30, 2012.
by Ranger Kidwell-Ross
Audio interviews by David Ross, Millennium Maintenance and Power Sweeping, and
Jay Presutti, East Coast Industrial Services, Inc.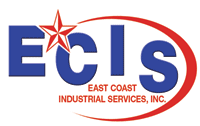 We spoke with Jay Presutti, of New York area-based East Coast Industrial Services, Inc. The first portion of the audio with Jay is with him on his cell phone. When that service fails, the second portion is held an hour or so later via a land line we was able to call in to.
The audio podcast with Jay Presutti, which is approximately 9 minutes in length, will play without downloading any files onto your computer. If you hear the interview at 'chipmunk speed,' you will need to download the latest version of Adobe's free Flash player.
To play the interview, click this link or on the small triangle inside the circle you see to the left. If you have any trouble accessing the audio, please let us know.
---

We also spoke with Millennium's David Ross, who was in the Boston area directing his company's assessment and cleanup efforts, via cell phone. Because we were also able to include Millennium's pre-storm and post-storm email sendouts to customers as a contractor resource, this interview is located on another web page. Click here to view that information and listen to that interview.