Victory Sweepers' Parent Company Supplies 10 Sweepers to Royal Thai Air Force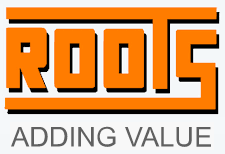 (Thailand) March, 2018 –
Vijay Ramesh, Vice President of Exports for Roots Multi Clean, parent company of U.S.-based Victory Sweepers, has delivered 10 high-speed runway sweepers to the Royal Thai Airforce (RTAF). The sweepers are being supplied through Roots' Thai dealer, Paisanpipat Co. Ltd.
Under sunny skies, fluttering flags – accompanied by lots of shiny shoes and glittering medals – local Thai company, Paisanpipat, handed over ten high-speed runway sweepers to the RTAF. The Roots-built sweepers, made in Coimbatore, India, were the first new sweepers the Air Force had purchased for many years.
Part of the old fleet consisted of Elgin, Tymco and Schwarze sweepers, some of them twenty-five years old and well past their 'use by' date. The sweepers were mounted on Hino FG Series chassis supplied by Lanna Tech Fusion Co. in Bangkok. Lanna manufactures fire trucks, water tankers and garbage compactors.
Mr. Chumlong, Lanna's Managing Director, said "it was a pleasure to work with the Indian technicians who came to Thailand to assist in mounting the kits. Everything went together smoothly."
The sales manager of Paisanpipat, 'Bobby' Tanghom said the Air Force had spent a lot of time inspecting tenders from major manufacturers but settled on Roots for a number of reasons.
After visiting Root's plant in India and seeing the company's high level of manufacturing quality, the Air Force officers were confident Roots could deliver to specification and on time. Roots quality systems are certified to ISO 9001, ISO 14001, ISO 18001 as well as manufacturing to global standards CE, CB, GS, EMS, cTUV.
Taghom said "A further benefit in working with Roots was their willingness to embed a technician into our company for twelve months to ensure proper support to RTAF for this and future orders."
Vijay Ramesh, Senior Vice President – exports at Roots Multiclean was also at the handover. He told World Sweeper "Thailand has become a strong market for Roots products with a very good dealer handling large sweepers as well as our range of industrial floor cleaning machines. We are working on expanding sales into neighbouring countries such as Laos, Cambodia and Myanmar."
For more information about Roots Multiclean, visit the company's website, located at www.rootsmulticlean.in Vijay Ramesh may be reached via email sent to cmvr@rootsemail.com.