ZNS Platinum Sweeper Sales and Service is Newest Sweeprite Dealer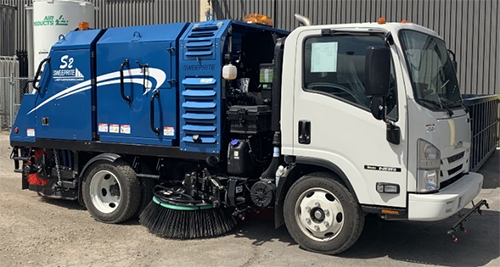 Sweeprite, a Merit Manufacturing Company, is pleased to announce a formal marketing, sales and service agreement with ZNS Platinum Sweeper Sales and Service of Rockville, Maryland.
Merit Manufacturing, Inc. – January, 2023
Breslau, Ontario Canada
Mr. Colin Zhao, President of Sweeprite is pleased to announce our formal representation agreement with Mr. Steve Dekelbaum President of ZNS Platinum Sweeper Sales and Service of Rockville, Maryland.
Mr. Dekelbaum will represent Sweeprite in Southern New York State, New Jersey, Southern Pennsylvania, Delaware, Maryland, Washington DC, West Virginia, Kentucky, Tennessee and North Carolina. ZNS Platinum Sweeper Sales and Service will also provide parts, general maintenance and warranty services to Sweeprite's growing legacy fleet of Python and SuperiorRoads sweeping machines operating along the East Coast of the USA.
Mr. Dekelbaum brings to our team decades of experience in the power sweeping industry as President of Quiet Sweep, LTD. QuietSweep is a leading maintenance supplier serving businesses and government agencies in the U.S Capital Region for over 20 Years.
Mr. Dekelbaum is a well-respected member of the North American power sweeping industry. He is a Founding Member of the World Sweeping Association as well as one of the initial signators to that organization's Ethics in Power Sweeping Initiative. Dekelbaum is also known for his extraordinary depth of knowledge in both broom and air power sweeping technologies. His tireless focus on providing the very best in customer service is legendary in our industry and we're proud to have him on-board.
Joining him in ZNS is his son, Zachary, who will be head of sweeper sales for the new organization. Zachary is already experienced in the sweeper industry and is excited to advance into his new position.

If you're looking for either a new Sweeprite sweeper or perhaps parts for your older Sweeprite, Python or SuperiorRoads units, please contact Steve Dekelbaum: ZNS Platinum Sweeper Sales and Service
7428 Westmore Road, Suite A
Rockville, Maryland 20850
Phone: +1 240-832-5063
Email for Steve: steve@znssweepers.com
Email for Zachary: zachary@znssweepers.com

---
Sweeprite is a division of Merit Manufacturing Inc. The company proudly manufactures and assembles its sweepers in Breslau, Ontario, Canada. For his design, the inventor of Sweeprite Sweepers, Les Hulicsko, was the recipient of the 2015 WorldSweeper.com/World Sweeping Association Award of Excellence in Power Sweeping, the United States power sweeping industry's highest honor.
For further information, please contact Dario Manti at sales@meritsweeprite.com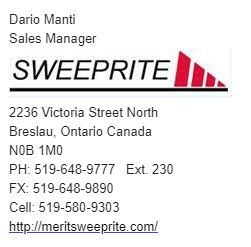 ---

Sweeprite is owned by Merit Manufacturing Inc., a world class laser cutting, metal forming and fabricating company based in Kitchener, Ontario, which is about 1 hour west of Toronto.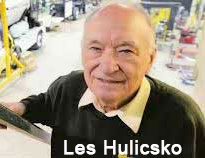 "Over the years Sweeprite may have changed owners and names but its employees have always embraced the philosophy set out by our founding President, Mr. Les Hulicsko," says Dario Manti, Sweeprite's International Sales Manager. Hulicsko was recipient of the 2015 WorldSweeper/World Sweeping Association's Award of Excellence in Power Sweeping. Continues Manti, "Les taught us to always place our customer's needs first – and to build one tough mechanical street sweeper!"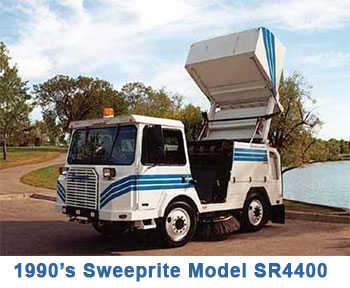 There are still scores of Sweeprite, Python and Superior Roads sweepers in service across North America. Sweeprite's legacy fleet can be found cleaning the roads around Canada's largest National Park, beachside parks in Fort Meyers, Florida, long stretches of dusty highway in Arizona and keeping up with traffic while cleaning the Brooklyn Bridge in New York City.
Sweeprite sweepers now offer digital cameras, one-button automation, high output LED lighting, in-cab brush controls, our exclusive "Sweeprite Water Saver System," air conditioning and a host of other operator comfort and efficiency features.
All diesel power plants meet the latest pollution control requirements. We also strive to keep operational cost low and affordable. Many wear components are off-the-shelf items and a strong aftermarket also continues to support our legacy fleet."
---