Sweeper & Paver Market Magazine Ends Publishing Run
by Ranger Kidwell-Ross

Bellevue, WA – May 11, 2022
As of the above date, the industry's longest-running used equipment publication, Sweeper & Paver Market, closed its doors.

Bob Anderson, owner of Davidson-Macri Sweeping and the publisher of Sweeper & Paver Market, cites the rising costs of paper and postage, as well as increased pressure from internet-based information, as factors that drive his decision to stop the publication.
---
Starting in the late '80s, a man named Bill Riddle compiled a small, monthly used sweeper pamphlet called The Used Sweeper Newsletter. This was a relatively small industry publication that Riddle produced from his homebase in California by procuring listings for used sweeping-related equipment and services. When Riddle died in the '90s, Joe Macri and John Davidson, contractors who had co-founded Bellevue, WA-based Davidson-Macri Sweeping, Inc. (DMSI) in 1993, noticed they had stopped receiving the publication.
Unlike most people, Joe and John had the foresight to call and find out why. Long story short, they purchased the rights to the publication. Under DMSI ownership, the The Used Sweeper Newsletter name was changed to SweeperMarket and put under the capable editorship of Mark Boyer, who started in that position in February of 2000.
Until recent years, ad placements in SweeperMarket grew steadily, so much so that DMSI additionally founded Paver Market in 2001 to serve the greater pavement maintenance industry. Circulation for SweeperMarket has been historically over 9,000, and over 13,000 for PaverMarket. Both publications served readers across the United States and in Canada.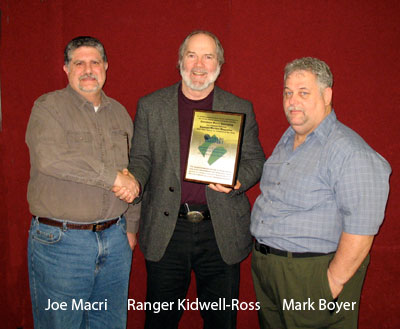 Each of the publications represented their respective industry's largest list of used equipment. Because of the impact the SweeperMarket publication had on the industry, in 2008 the organization received the Award of Excellence in Power Sweeping.
In August of 2008 DMSI was purchased from Davidson and Macri by Bob Anderson, who has continued to expand the contracting company into what has become the premier sweeping contractor in the Greater Seattle area. However, due to a variety of factors, in recent years it became increasingly difficult to keep the two publications in the black financially; so much so, that in 2016 the decision was made to combine both into one magazine called Paver & Sweeper Market.
Unfortunately, since then – and with the continued rise in internet-based competition, as well as increases in the cost of paper, printing and mailing expense – the expense involved in continuing to procure ads, lay out the magazine, and then get it printed and mailed, began to exceed revenue. The COVID 19 pandemic was also a significant factor.
Wanting to keep the magazine alive, Boyer and Anderson tried several alternatives, including moving to lighter paper (to reduce postage costs), folding it prior to mailing, and alternate printing sources. However, at this point the decision has been made to stop producing Paver & Sweeper Market altogether.
Anderson said he will evaluate any possible options for sale of the asset infrastructure that might come his way, with the thought that someone may want to continue publishing as a hybrid paper/online resource. As for Boyer, the closing will mark his move to semi-retirement although he, too, will be evaluating his options. Mark said he hopes to work as a consultant with some of the combined industry companies where he has an established reputation as someone who can 'get the job done' week in and week out.
"My industry regulars know how capable I am on the phone," said Boyer. "My hope is to use that ability, along with my knowledge of sweeping and pavement maintenance, to conduct tasks like procuring 'independent' evaluations, testimonials, and other information from users of manufacturer equipment. Or, perhaps, selling products to prospects for them.
"Those types of tasks are ones I can do from my home office. One thing I don't care to do is to commute to work somewhere. I am open to ideas and contact from those I know in the industry and look forward to evaluating with them how I might be able to provide them with assistance."
Bob Anderson may be reached through the Davidson-Macri website, or via email sent to bob@davidsonmacri.com. Mark Boyer may be reached via cell phone, 206-383-4543, or via email sent to boyerbl292@gmail.com.