Pacific Water Resources Merges With AMEC
January 12, 2011
| | | |
| --- | --- | --- |
| | MERGES WITH | |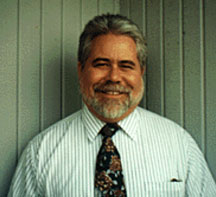 Pacific Water Resources, Inc. (PWR) of Beaverton, Oregon, which was established in December of 1998, has merged with AMEC, plc as of January 1, 2011. The company will be moving to its new Durham Road, Portland, OR offices over the January 22nd – 23rd weekend.
The entire PWR management team is very excited about our future and the tremendous opportunity this merger has created for us and our new firm. We will continue to provide high quality surface water resources services here in Oregon and throughout the Northwest. Plus, the merger with AMEC will allow us to gain a greater foothold in the national and international marketplace for stormwater quality related projects.
Douglas Smith, senior vice president with AMEC's Earth & Environmental division said in a January 6th AMEC internal news release: "This merger will expand the breadth of our water resources and environmental consulting practice in the Pacific Northwest, particularly in the areas of watershed management, hydrologic, hydraulic and water quality modeling, fluvial geomorphology, water quality studies, and stream stabilization, restoration and enhancement. This will enable us to better serve clients in all the markets where AMEC already provides professional consulting services."
AMEC is a focused supplier of high-value consultancy, engineering, and project management services to the world's energy, power and process industries. With annual revenues of over US$4.5 billion, AMEC designs, delivers and maintains strategic and complex assets for its customers. AMEC's Natural Resources, Power and Process, and Earth and Environmental businesses employ approximately 19,000 people in more than 25 countries globally.
AMEC's Earth and Environmental division is a leading environmental and engineering consultancy, with a network of 130 offices in North America, Europe, Asia and South America. Its full service capabilities cover a wide range of disciplines, including environmental engineering and science, geotechnical engineering, water resources, materials testing and engineering, engineering and surveying, and program management.
If you have questions or comments about this article or information, please let us know.
Roger Sutherland may be reached via the following contact information:
Roger C. Sutherland, P.E.
Principal Water Resources Engineer
AMEC Earth & Environmental, Inc.
7376 SW Durham Road
Portland, Oregon 97224
Telephone: (503) 639-3400
Email: Roger.Sutherland@amec.com
Website: www.amec.com